Scotland reveals Rugby World Cup kits crafted from recycled bottles
Sustainability
In preparation for the Rugby World Cup in France, Scotland proudly unveils its new home and away kits. What sets these jerseys apart is their construction using Eco Fabric, a polyester material sourced entirely from recycled plastic.
Scottish Rugby emphasises their commitment to sustainability and environmental stewardship by revealing that each Scotland Rugby World Cup kit incorporates approximately 13 recycled half-litre plastic bottles.
While conveying a powerful message of sustainability, the jerseys also showcase captivating graphics that capture the team's identity and evoke a strong sense of national pride through the colours of the Scottish flag.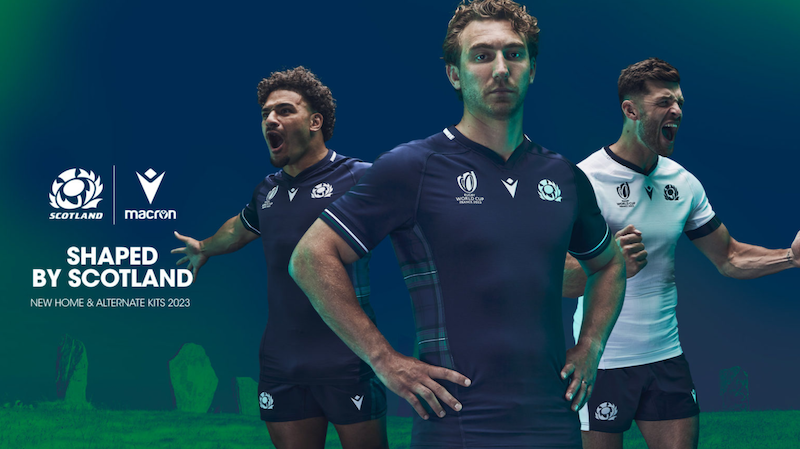 By embracing these eco-friendly kits, Scotland's rugby team leads the way in merging sport and sustainability, symbolising their dedication to both the game they love and the planet they cherish.
Scotland captain, Jamie Ritchie, said: As a squad we feel a real connection to our fans and the kit helps to encapsulate that as we all wear it together. When we go to France in September to represent Scotland at the Rugby World Cup and see fans in our kit, it will give us a huge boost to know they are behind us all the way.