UK: 'First-of-its-kind' soft plastic recycling plant opens in Fife
Sustainability
A novel recycling centre has opened in Fife with the purpose of reprocessing soft plastics that are usually difficult to recycle.
The facility, co-owned by Morrisons and operated by Yes Recycling, aims to establish a stronger infrastructure for plastics recycling in the UK and prevent the material from being exported overseas. Nestlé UK & Ireland and Zero Waste Scotland are among the other organisations that have contributed to the development of this groundbreaking recycling plant.
The new recycling plant employs patented technology developed over the past seven years to convert hard-to-recycle flexible food packaging, such as chocolate wrappers, crisp packets, and food film, into plastic flakes, pellets, and new Ecosheets that can be used in various industries, including construction and agriculture. The facility has the capacity to recycle 15,000 tonnes of post-consumer plastic packaging per year.
Morrisons distribution sites and stores, as well as Cireco Scotland, which operates Fife Council's household kerbside collection service and separates out plastics ready for recycling, will supply the hard-to-recycle soft plastic to the facility. Fife is one of the few local councils that collect and segregate hard-to-recycle plastic from customer collections and send it to a recycling facility.
Unlike high-grade plastics, which have been harvested for many years and are more valuable, this low-grade soft plastic has not been widely recycled due to technological limitations in producing commercially viable products. As a result, it has typically been incinerated, sent to landfill, or exported overseas to countries that cannot accommodate it.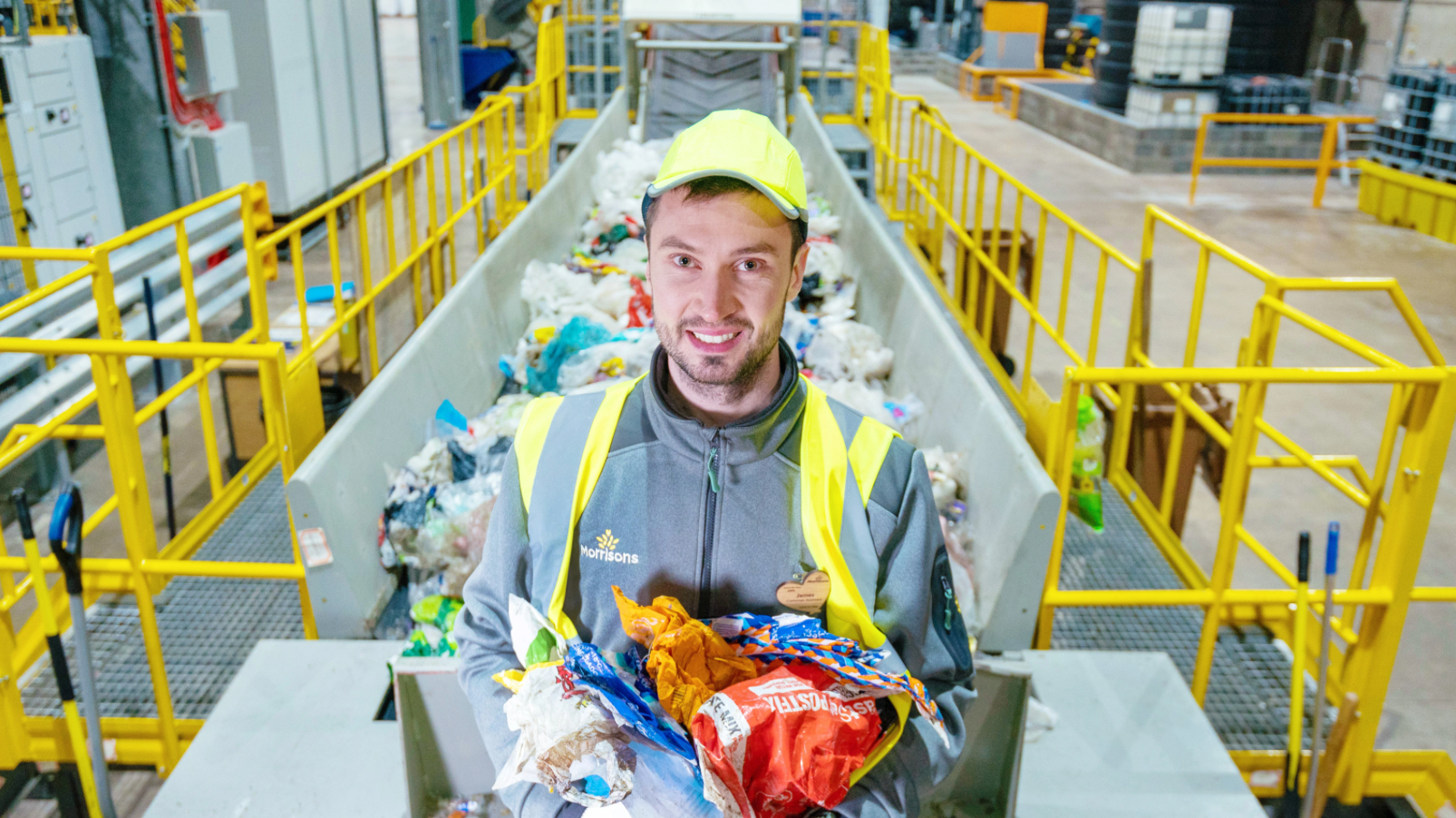 The new site is a significant development for the British recycling industry, as governments worldwide advocate for a "green industrial revolution." The facility is expected to create approximately 60 new jobs. By 2027, the UK government has mandated that all councils collect soft plastic film and flexibles from households through kerbside recycling collections. To meet these government targets, the UK will require one million tonnes of plastic packaging recycling capacity by then.
Omer Kutluoglu, Co-owner of Yes Recycling, said: "The UK is in desperate need of more plastic recycling capacity and, in particular, for the so-called 'hard-to-recycle' plastic waste such as flexible food packaging. Our new 'next-generation' recycling plant, which we've developed over the last seven years, is designed to tackle exactly these materials. It is a blueprint for the future and will help to kick-start the UK's plastics recycling industry. It will mean we can keep plastic in our own country's 'circular economy' and out of our seas and oceans."
The recycling plant will accept low-grade plastics, including sweet wrappers, crisp packets, salad bags, and non-PET food film. When these materials enter the site, they are washed and sorted before being broken down into flakes and pellets for use in a "closed loop" system. Other pellets are compressed into Ecosheets, which can be recycled again at the end of their life cycle.
This article was originally published by Morrisons.