Absolut Vodka trials eco-friendly paper bottles in Tesco stores
Sustainability
Absolut Vodka is launching the 'first commercially available' single-mould paper bottles in the UK.
The bottles, sold in Tesco supermarkets, are part of Absolut's commitment to creating a fully bio-based bottle and reducing CO2 emissions. This initiative is a collaboration with Paboco (the Paper Bottle Company) and other global brands like Coca-Cola, Carlsberg, P&G, and L'Oréal, all working together to advance sustainable packaging.
Absolut previously tested the paper bottles at festivals in the UK and Sweden but is now selling them in-store for the first time. The milestone is crucial for Absolut's goal of becoming a carbon-neutral product by 2030, as it aims to reduce the carbon footprint of its packaging.
The trial in Tesco stores across Greater Manchester will gather insights from consumers, retailers, and supply chain partners to inform future steps in developing a commercially viable, fully bio-based bottle. Absolut will test how the paper-based bottle performs during transportation and how consumers perceive it. Unlike previous tests, this trial will use Absolut Vodka with a higher alcohol by volume (40% ABV).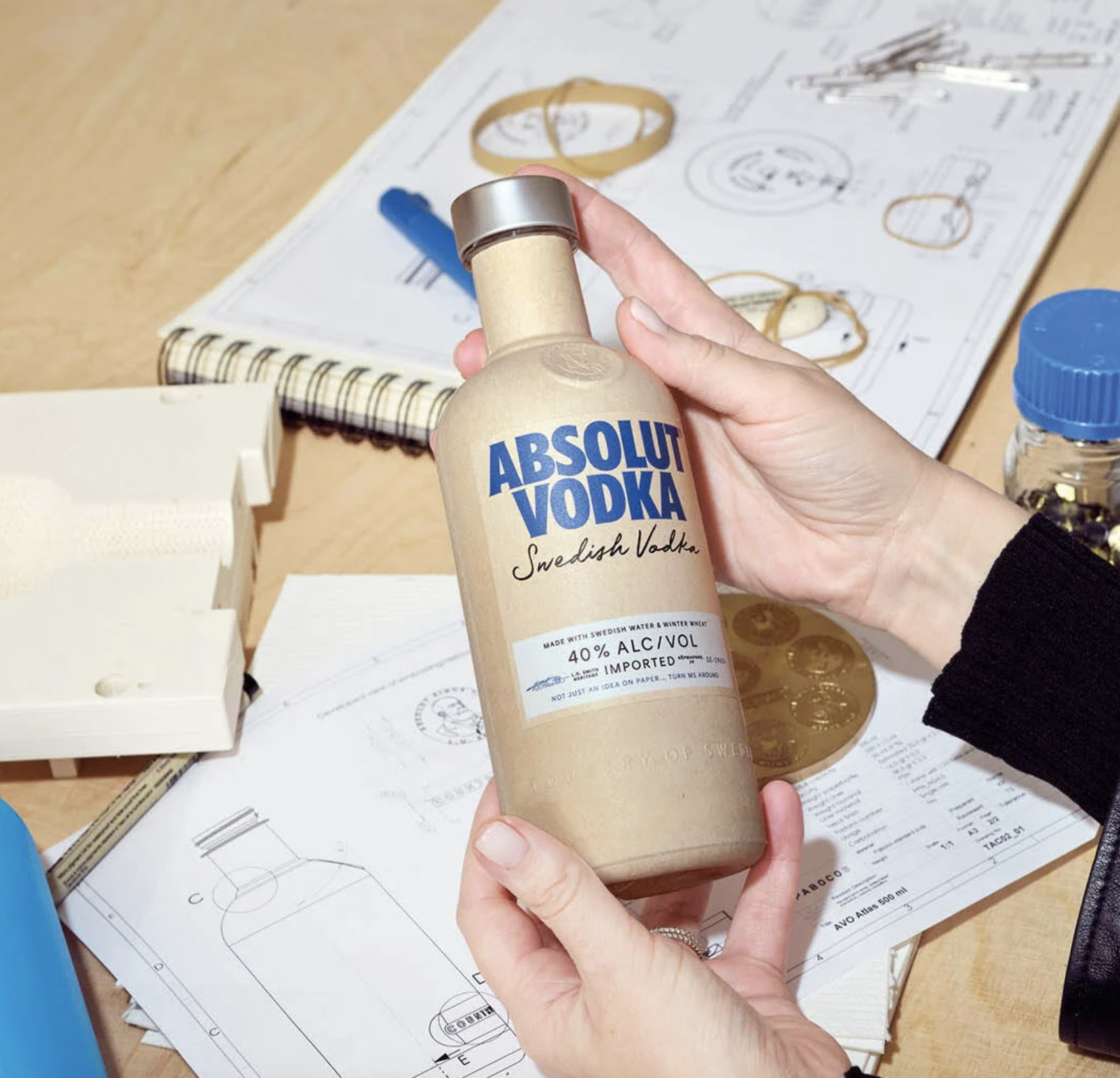 The 500ml single-mould paper bottles are made from 57% paper and have a recyclable plastic barrier. They will be sold in 22 Tesco stores in Greater Manchester for £16 each. The lightweight and portable nature of the paper bottles makes them a convenient choice, and they maintain Absolut's distinctive design. The goal is for these paper bottles to complement the iconic glass bottles, not replace them. Absolut expects consumers to use the paper bottles in out-of-home occasions, such as festivals.
In addition to being recyclable, the paper bottles offer the advantage of being significantly lighter than glass bottles. Absolut believes that the trial launch in Manchester, with its excellent recycling facilities and high recycling rates, is the perfect location to gather valuable feedback.
Customers can easily recycle the packaging as paper through regular household waste channels.