Unveiled: 'World's first' paperboard tube with Fibre-Based Closure
Business
Stora Enso, in collaboration with Blue Ocean Closures and AISA, has developed an innovative wood fibre-based concept that addresses the challenge of reducing plastic in packaging.
The partners have created the world's first paperboard tube with a fibre-based closure, which helps brand owners to increase the share of renewable material in their packaging. The tube is composed of Stora Enso's Natura Shape™ barrier-coated board material and a screw cap designed by Blue Ocean Closures, with assembly by AISA. With over 85% fibre content, the tube design has the highest proportion available in the market and is intended for cosmetics and personal care applications. It is expected to be commercially available in 2024 and is fully recyclable.
As plastic continues to be the most widely available base material for tubes, brand owners have faced challenges when sourcing sustainable alternatives. However, with increased collaboration across the value chain, brand owners can achieve their sustainability targets without compromising on functionalities and shelf presence.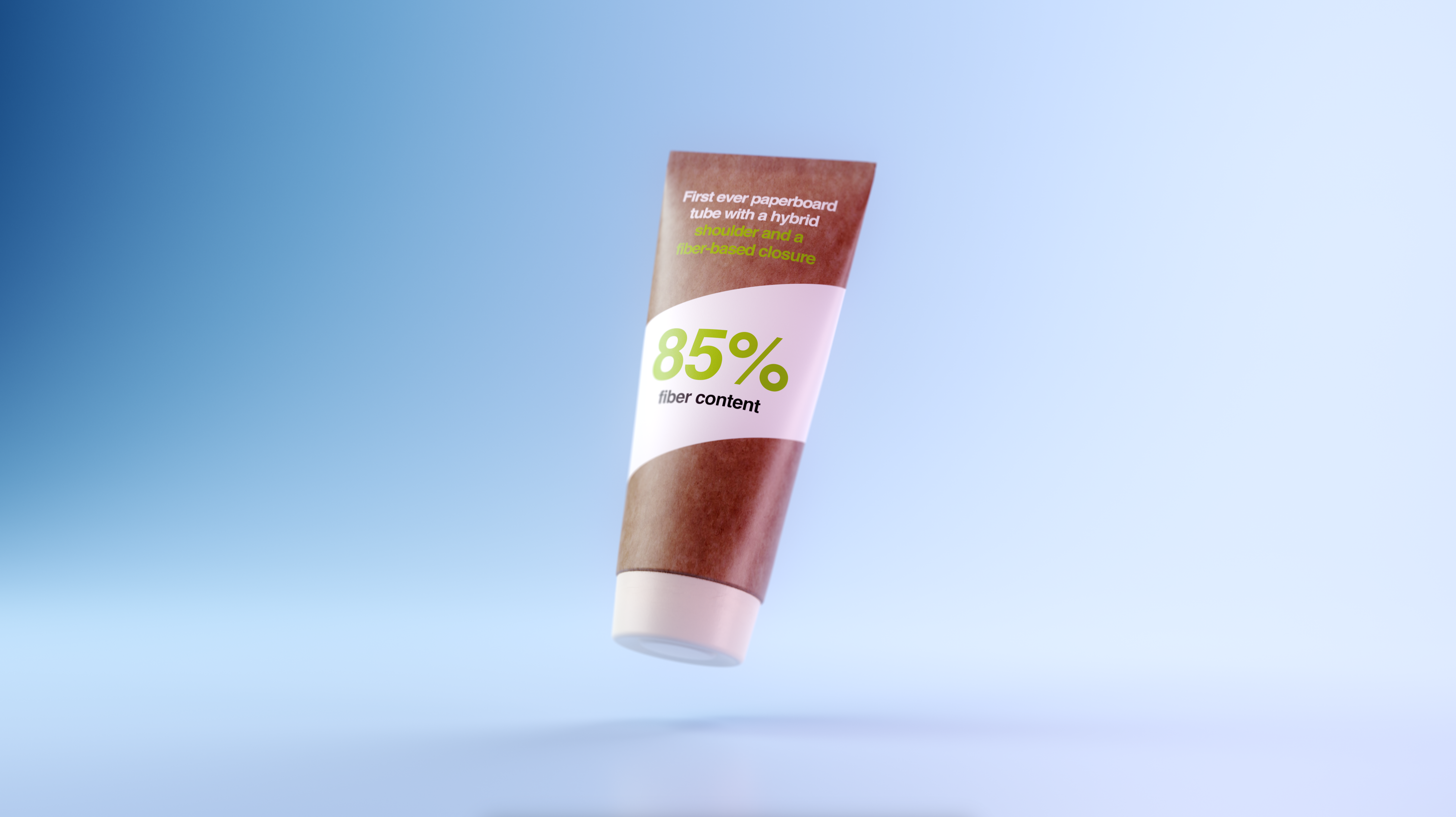 This latest breakthrough was unveiled at Interpack 2023, the world's largest fair for the packaging industry. Stora Enso first launched its paperboard tube concept in 2019 as a new, climate-friendly alternative to plastic tubes for cosmetics packaging.
Salvatore Sortino, Head of Business Alliance at Stora Enso, said: This paperboard tube development is a great example of a collaboration that is needed to stay competitive in today's rapidly changing industries, both now and in the long run. Making our paperboard tubes more commonplace in today's packaging landscape requires finding sustainable closures, too. By collaborating with Blue Ocean Closures and AISA, we have been able to accelerate the development of the more sustainable tube solution.