Absolut Vodka and Ardagh co-invest in hydrogen-fired glass furnace
Sustainability
Absolut Vodka is to become the first global spirits brand to move to a partly hydrogen energy-fired glass furnace for large-scale production in a significant step to reduce the CO2 emissions from making its iconic bottles.
The hydrogen initiative is an important milestone for Absolut Vodka in becoming completely CO2neutral by 2030. A prerequisite for being able to meet this goal is in reducing the carbon footprint of its glass packaging.
Absolut has signed an agreement with Ardagh Glass Packaging in Limmared, a subsidiary of Ardagh Group, to use this partly hydrogen-fired furnace commencing in the second half of 2023. The pioneering collaboration will accelerate the transformation of the global glassmaking process for a more sustainable future.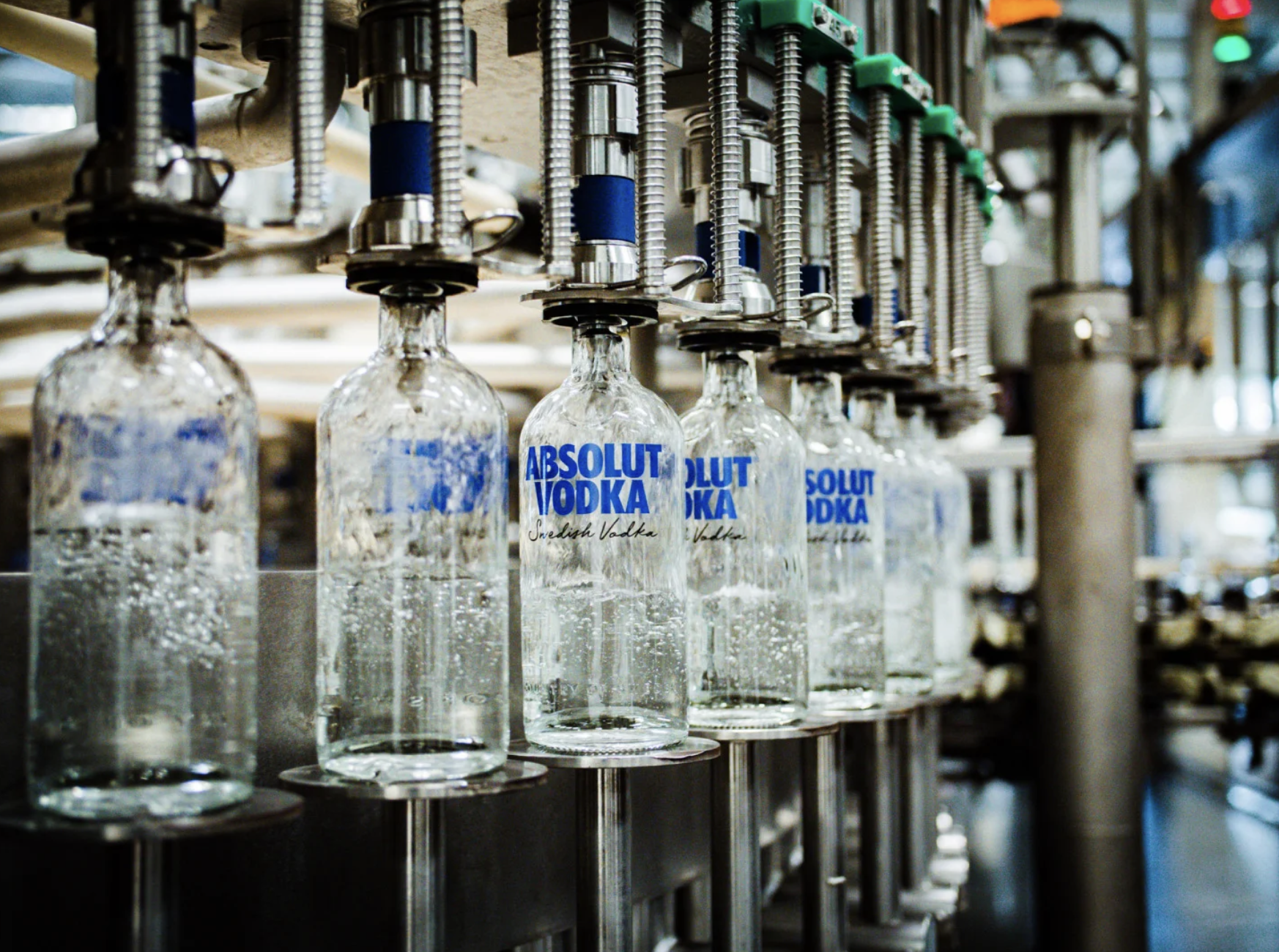 Absolut has been a partner with Ardagh's Limmared glassworks in Sweden for 40 years, which currently uses a combination of natural gas and electricity to power its furnaces. From the second half of 2023, Ardagh will launch a pilot in its Limmared plant replacing 20 per cent of its natural gas with green hydrogen to manufacture all of Absolut's bottles across its portfolio. This means a full-scale change of the continuous production of Absolut bottles for all markets globally. The hydrogen will be produced onsite at Ardagh by using renewably sourced electricity.
An industry wide quest for reducing climate impact is taking place. Combined with other innovations and sustainability initiatives, new technologies such as hydrogen furnaces will reduce carbon emissions from glass production significantly.
The use of hydrogen would reduce Absolut Vodka's carbon footprint from glass by 20%. It follows other joint initiatives to reduce carbon emissions, such as the light-weighting of glass, increased use of electricity in the current furnace and a significant increase in recycled flint glass – today reaching 53% with the ambition to go even further.
Absolut owns one of the world's most energy-efficient distilleries. It has 98 per cent fewer emissions than an average distillery and has built up a surplus of emission rights as a result. The intent is to use these to invest in green transformation. Absolut will support Ardagh in this project and the parties will work together to fulfill Absolut's ambitions of a CO2 neutral product by 2030 by using today's and tomorrow's best available technologies in glass manufacturing.
Stéphanie Durroux, Chief Executive of The Absolut Company, says: "Given we've been investing in our own production for decades, decreasing our emissions and increasing energy efficiency, we're now in a position where we also can focus on the parts of our value chain that are outside or our own scope. The glass manufacturing industry is in a transformative journey, and the world can't wait for the perfect solution. A bold and innovative approach is needed to accelerate radical change that will help solve the significant sustainability challenges that all glassmakers and buyers of glass face."
This article was originally published by The Absolut Company.