Cajo and Probot join forces to provide comprehensive and efficient production automation solutions
Supplier News
Probot Ltd., an expert in robot automation, and Cajo Technologies, a pioneer in laser marking technology, have joined forces.
The impact of the cooperation is extensive thanks to the comprehensive and sustainable production automation solutions offered by the companies for many industries both in Finland and on the international market, replacing outdated and wasteful manufacturing methods with powerful systems.
Cajo Technologies Ltd. CEO and founder Niko Karsikas and Probot Ltd. CEO Matti Tikanmäki met at Cajo HQ and formed a cooperation agreement on October 7, 2022.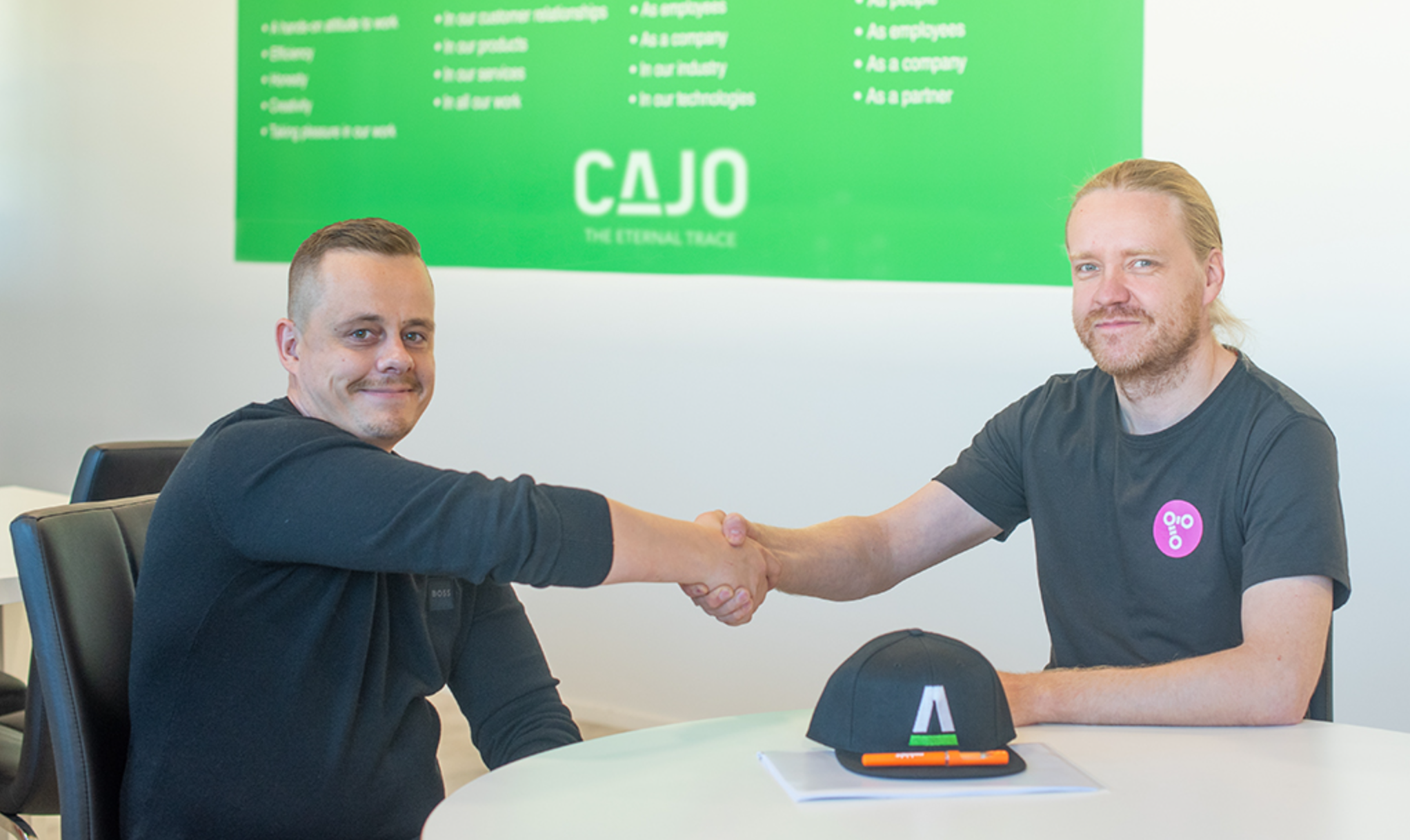 With plans to open a new assembly hall in Kempele, Finland, at the end of the year, Probot formed a cooperation agreement with Cajo Technologies on October 7. Both companies supply industrial manufacturers with solutions that can be integrated seamlessly into the production line or used as flexible stand-alone workstations for manually loaded parts.
In addition to close proximity to each other, the beneficial ties that bind the companies together include a substantially similar customer base. The cooperation empowers the companies with the keen ability to provide a wider range of products and services to customer companies.
Thanks to the cooperation, industrial manufacturers have the opportunity to get a comprehensive production-enhancing solution that combines high-quality product marking, precise machine vision and reliable robot automation.
"By cooperating with Probot, we achieve significant added value for material producers and further processors as well as component and end product manufacturers. In the manufacturing industry, there is a growing need for solutions that can increase the level of production process automation, improve the quality of products, and increase cost-efficiency using the most environmentally friendly methods. Today's production, logistics and processing chains require the most accurate and real-time quality management and monitoring of material flows. The official requirements related to the traceability of products are also getting more strict all the time." – Cajo CEO, Niko Karsikas.
This article was originally published by Cajo Technologies.