Cajo Technologies opens new subsidiary in India for global coding and marking systems
Supplier News
Cajo Technologies opens a new subsidiary in India offering world-class coding and marking systems globally
Cajo Technologies Ltd. announces the launch of the company's new wholly-owned subsidiary Cajo Technologies India Private Limited for the eastern markets. Cajo India provides industrial manufacturers with world-class laser marking and coding solutions for diverse needs. Laser marking is rapidly becoming an increasingly popular method to mark practically any material due to its cost-effective and sustainable nature. Laser marking requires no additives and replaces traditional marking methods, such as inkjets and labels.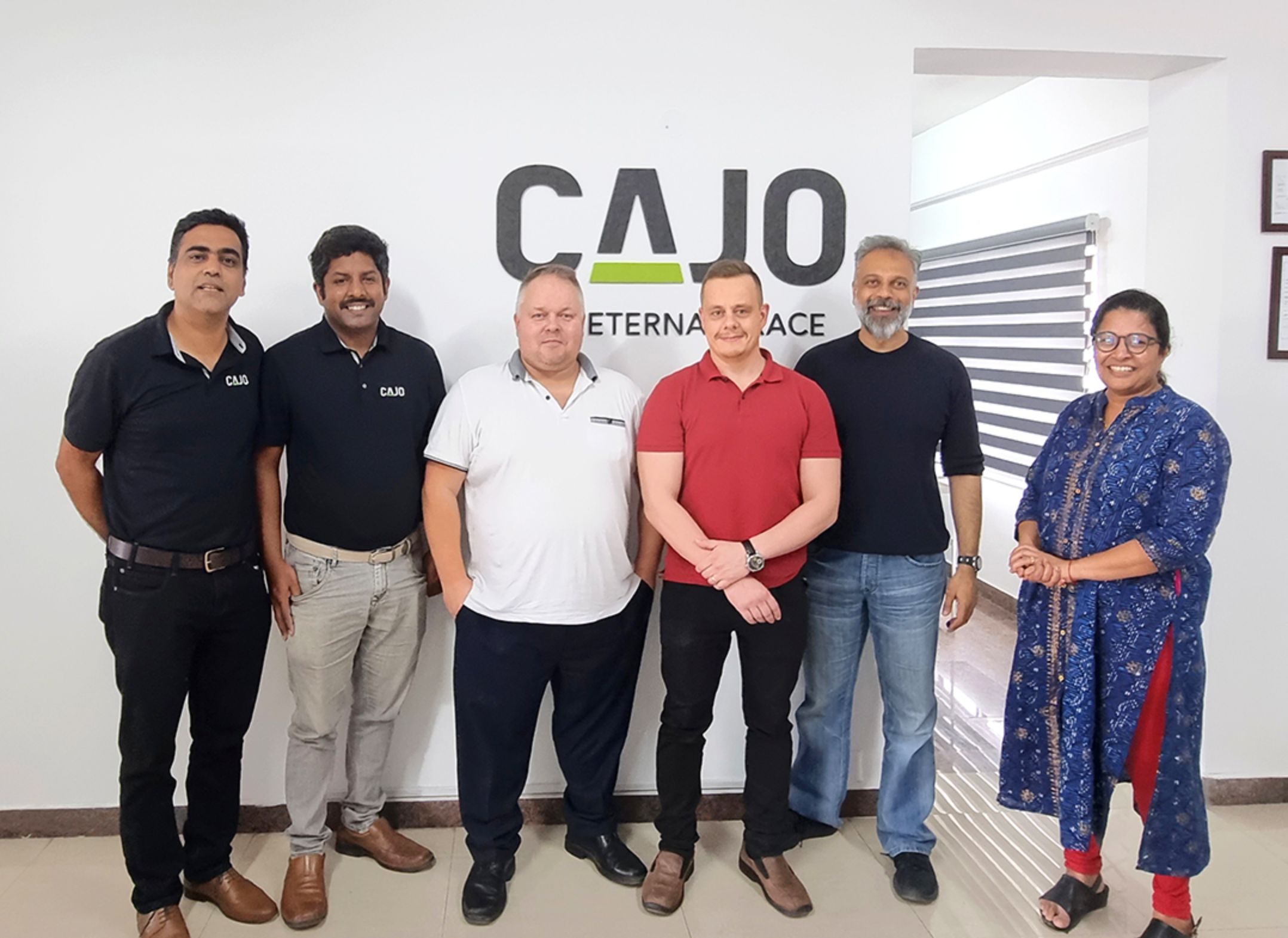 Cajo Technologies Ltd. CEO and founder, Niko Karsikas, and Director of Business Development, Janne Mäkelä, visited the new Cajo Technologies India headquarters in Bangalore, India, in October. During the visit, the subsidiary's sales office and functions were further expanded with a brand new showroom and support centre, including Cajo's stand-alone laser marking systems.

Based in the heart of south India, Cajo's wholly-owned subsidiary Cajo Technologies India was established to provide sales and support for comprehensive Cajo laser marking solutions and services to the Indian subcontinent.

Currently, India is the fastest-growing G20 economy. According to Business Finland's May 10, 2022, report on conducting business in India, the country's economy is valued at approximately USD 2.9 trillion. India is ranked as the 5th largest economy by nominal GDP and the third largest by Purchasing Power Parity.

Since adopting the New Economic Policy in 1991, industrial manufacturing in India has grown substantially and foreign investments are pouring in. The services sector is the highest contributor to India's GDP boosted in part by the Indian Government. National reforms and policies are aimed at improving the infrastructure, technology, investments and employment – advancements to which Cajo Technologies now contributes to also in India.
With deliveries of cost-efficient and sustainable laser marking and coding systems to over 60 countries around the globe, Cajo continues steady international growth. Thanks to the new Cajo India subsidiary, the company now has a firm foothold also on the fastest-growing market in the world.
This article was originally publised by Cajo Technologies.