Simply Lunch launches eye-catching and sustainable Stir Me Up Salad range with help from Coveris
Sustainability
Simply Lunch has collaborated with Coveris to launch their new Stir Me Up Salad range, which boasts an attractive and vibrant packaging design that is sure to catch the eye.
By adopting Coveris' lidded trays, which are recyclable, Simply Lunch has reduced their plastic usage by an impressive 85% compared to their previous packaging, thereby contributing to their sustainability goals. This packaging innovation aligns with Coveris' "No Waste" vision and Simply Lunch's objectives to reduce waste through material downgauging and maximising material lifecycles. The packaging is made from certified sustainably sourced board and features OPRL guidance to help consumers understand the range's recyclability and engage with Simply Lunch's sustainability journey.
The Stir Me Up Salad range comprises five exciting new and reimagined salads, including Bhaji Rainbow Salad and Chicken Caesar Salad, which are now available for purchase. The packaging's fully printable outer face has been utilised to showcase Simply Lunch's values, including their commitment to making sustainable eating easier. Additionally, the packaging's large window enhances the range's shelf appeal by offering consumers greater visibility of the product, thereby capturing their attention.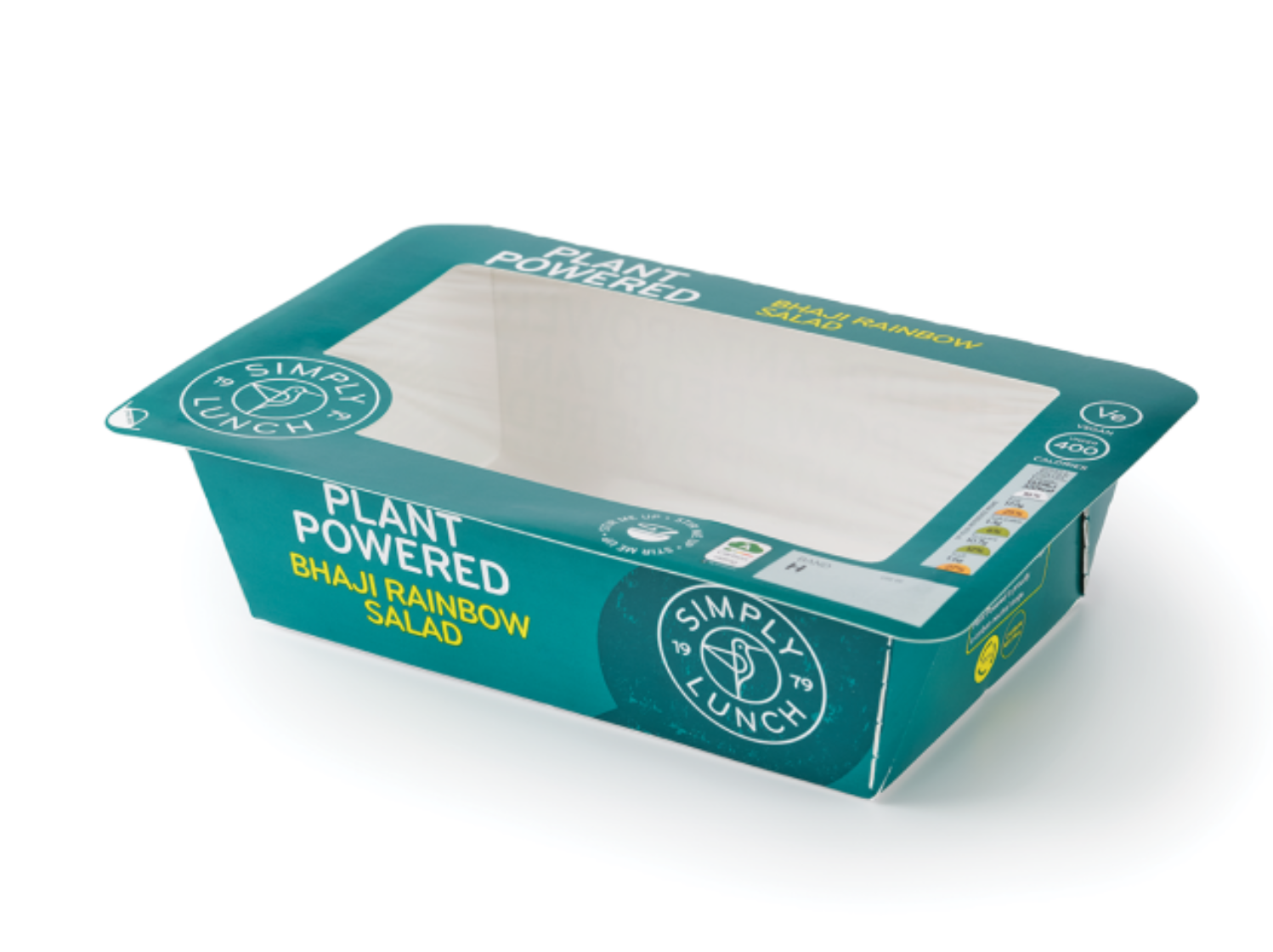 William Page, Simply Lunch's Marketing & Branding Manager, said: "Working with like-minded packaging partners is key for us to hit our ambitious sustainability objectives. Coveris has supported us in the development of this product, providing expertise where needed. This pack reinforces our purpose of 'improving lives through delicious food."
Paul Robertson, Coveris' Food-on-the-move Director, commented on the launch: "Coveris is committed to its No Waste vision and is proud to support Simply Lunch on their sustainability journey with this packaging development. Simply Lunch has utilised the packaging's printable space brilliantly to create a range that stands out on the shelf."
This article was originally published by Coveris.