From foam to fibre: Sustainable alternatives take root in U.S. egg carton market
Sustainability
Huhtamaki, a pioneer in moulded fibre packaging technology, is introducing a line of fibre-based egg cartons crafted from 100% recycled material for egg producers in the United States. This initiative presents a sustainable alternative to traditional foam egg packaging in the U.S.
Twelve states have already implemented legislation to prohibit expanded polystyrene packaging. Typically employed in various applications such as foam "peanuts," coolers, food service cups and plates, and egg packaging, this move underscores the urgency for more sustainable alternatives.
In 2022 Huhtamaki announced a substantial $100 million investment in the expansion of its moulded fibre manufacturing plant in Hammond, Indiana. This expansion, spanning 250,000 square feet, will utilise state-of-the-art technology to produce a diverse range of fibre-based egg cartons.
Notably, these cartons will be crafted from 100% recycled North American materials, aligning with Huhtamaki's commitment to sustainability. Offering ample branding space and available in multiple colours, these customisable egg cartons are set to redefine packaging standards.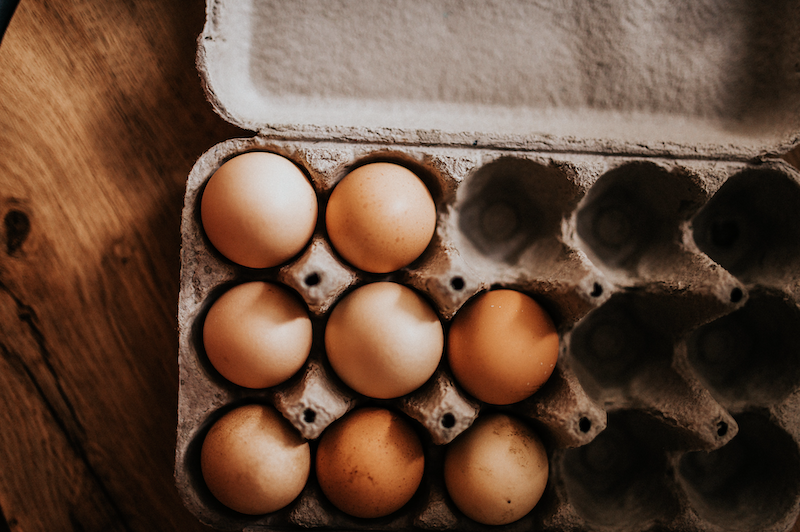 Tyler Hodges, Sales Manager for Huhtamaki North America, said: We expect the demand for egg cartons in the USA to reach 4.3 billion packs in 2025. The market size presents a great opportunity for the egg producers looking to shift to fibre-based egg cartons ahead of legislation and bans on polystyrene foam packaging. Huhtamaki's experience with moulded fibre product design and operations is extensive worldwide and we will fully leverage this for the needs of the US market.
By optimising material usage, developing sustainable alternatives, and delivering purpose-built packaging, Huhtamaki aims to foster a transition towards a circular economy, ultimately contributing to a better and more sustainable future.