Apple introduces 100% fibre-based packaging for new watch series
Sustainability
In a significant stride toward its goal of achieving carbon neutrality for all its products, Apple proudly unveils the latest developments in its commitment to sustainability, with a special focus on packaging innovation.
The tech giant has introduced its first-ever carbon-neutral products within the all-new Apple Watch series, marking a remarkable milestone in reducing product emissions. Through cutting-edge design and clean energy initiatives, each carbon-neutral Apple Watch has seen emissions drop by an impressive 75 percent, aligning with Apple's ambitious target to make every product in its portfolio carbon neutral by the end of the decade. This encompasses the entirety of the global supply chain and the entire lifecycle of every Apple device.
As part of the Apple 2030 initiative and broader environmental endeavours, the company has phased out leather usage across all product lines. Furthermore, Apple has proudly introduced its entirely fibre-based packaging for the new Apple Watch series, complementing the ongoing expansion of recycled materials within its iPhone production. An innovative addition to the Home app, called Grid Forecast, helps users make environmentally conscious choices by notifying them when cleaner energy is available on the power grid.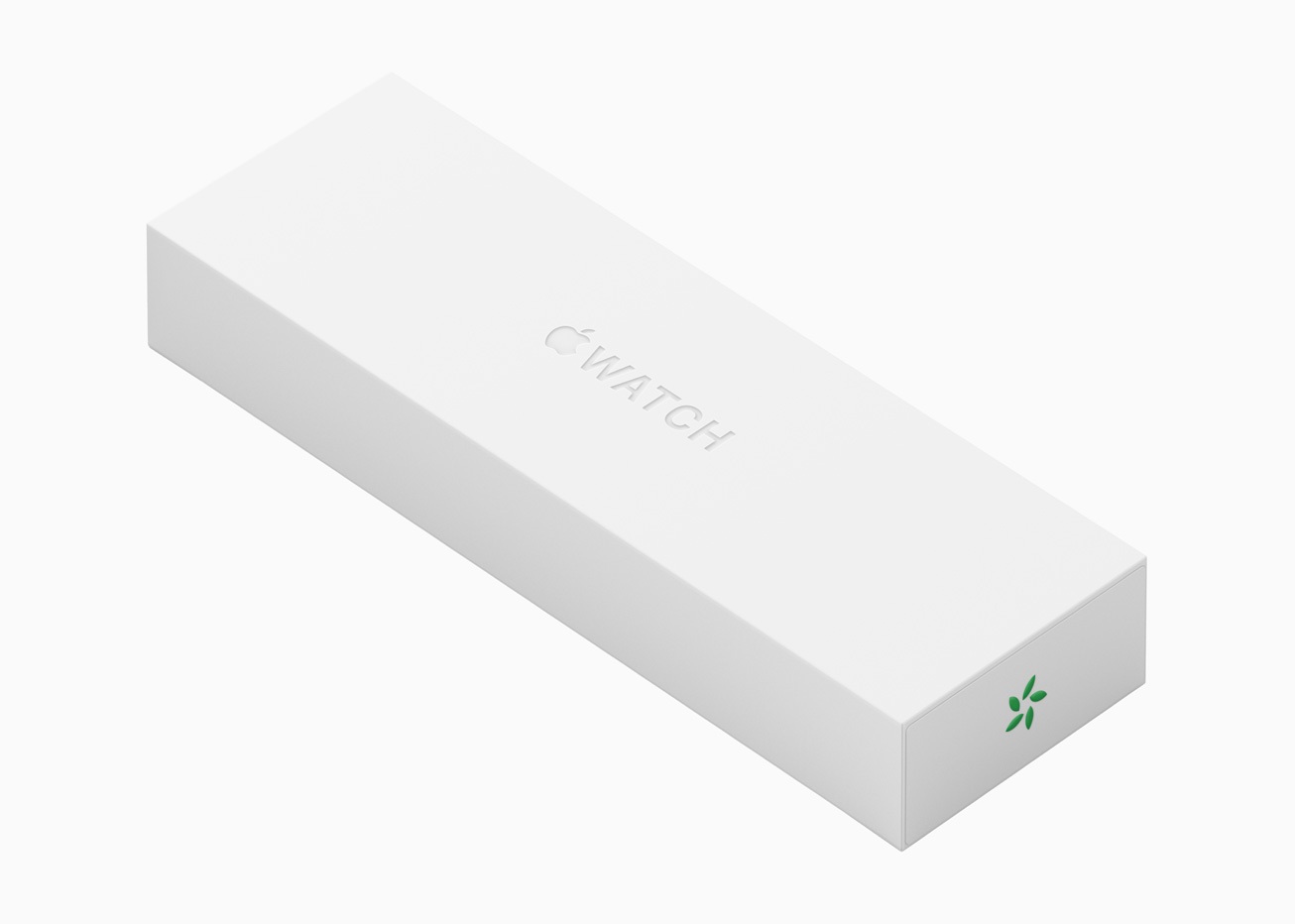 Apple is steadfast in its commitment to achieving plastic-free packaging by 2025. The packaging for the new Apple Watch and band collection is now 100 percent fibre-based, representing a notable achievement for the company as it progresses towards its plastic-free packaging objective.
To minimise transportation emissions, Apple pledges to ship at least 50 percent of the combined weight of its carbon-neutral Apple Watch models (including watches and bands) using non-air modes, effectively reducing overall transportation emissions by nearly half. Additionally, Apple has redesigned the packaging for all Apple Watch Series 9 and SE models, optimising it for compactness and enabling a 25 percent increase in devices shipped per shipment.
Lisa Jackson, Apple's vice president of Environment, Policy, and Social Initiatives, said: At Apple, we have a longstanding and proven commitment to leading the fight against climate change. Our focus on renewable energy and low-carbon design has already driven industry-leading emissions reductions, and we're not slowing down. We've achieved an important milestone in making the world's most popular watch carbon neutral — and we will keep innovating to meet the urgency of the moment.
These sustainability advancements underscore Apple's unwavering dedication to environmental responsibility and packaging innovation, as the company continues to set industry standards and make strides toward a greener, more sustainable future.