Oatly introduces bespoke packaging for Amazon orders in Europe
Business
Oatly, the world's leading oat drink company, is embarking on a new chapter of its partnership with Amazon, focusing on sustainable packaging for European customers. In a pan-European initiative set to launch later this year, Oatly's popular Oat Drink products, including Barista Edition, Light, Semi, Whole, "No" Sugars, and Mini Barista, will be available on Amazon in key markets such as Germany, France, Italy, Spain, Netherlands, and Belgium.
This expanded arrangement will not only bring Oatly's sought-after products closer to European consumers but also introduce a fully enclosed bespoke packaging solution. This packaging innovation is designed to streamline delivery through Amazon's supply chain, eliminating the need for excess packaging and reducing the overall carbon footprint associated with the purchase.
The success of Oatly's direct relationship with Amazon was evident when Oatly Barista Edition consistently ranked among the top 30 grocery products in the UK. It has also secured the top spot for oat drink sales on Amazon in the UK. Building on this momentum, Oatly has established a pan-European business group, led by Bryan Carroll, the General Manager of UK & Ireland, to manage the Amazon partnership.
With the plant-based food industry witnessing a 20% surge in European sales, Oatly's move towards sustainable packaging aligns with the growing demand for eco-conscious choices. Reports from The Good Food Institute Europe indicate that plant-based foods generated €5.7 billion in sales in 2022, with plant-based milks taking the lead.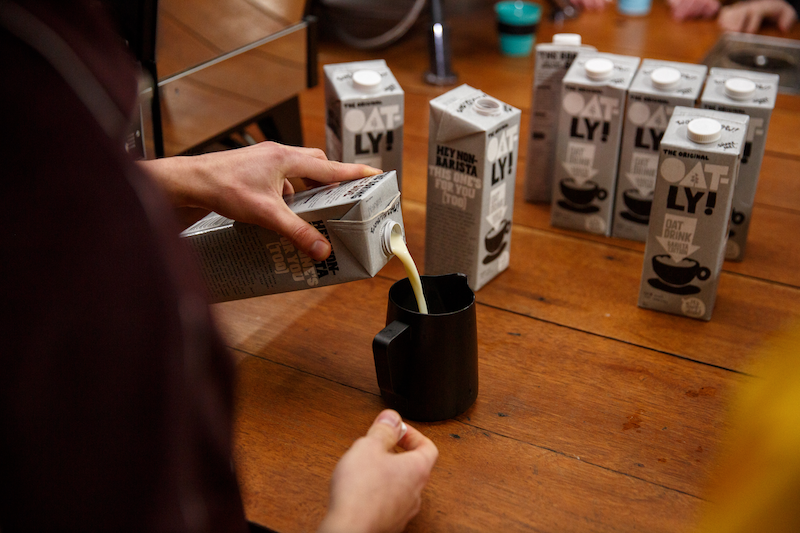 As Oatly expands its presence across Europe through Amazon, the introduction of custom packaging reflects its ongoing commitment to both delivering exceptional products and minimising its environmental impact.
Daniel Ordoñez, Chief Operating Officer at Oatly, said: "We're excited to build on the successful relationship we've had with Amazon in the UK and look forward to making more Oatly products available to more Amazon customers across Europe. Amazon is an important part of our customer mix that helps support our mission to make plant-based drinks increasingly accessible and affordable to people and small businesses everywhere for the benefit of our planet.