Aldi to remove 'Use By' dates from milk bottles
Sustainability
Aldi is taking a major initiative to reduce food waste by removing 'Use By' dates from its fresh milk bottles. Instead, the supermarket will use 'Best Before' dates, excluding filtered milk, in its stores across England and Wales. This strategic move aims to prevent unnecessary milk wastage. The rollout of this change will begin by the end of the year.
According to the waste reduction charity WRAP, UK households waste nearly 300,000 tonnes of milk each year, with half of them disposing of it due to reaching the 'Use By' date.
Understanding that milk can still be safe to consume past its 'Best Before' date, provided it has been appropriately stored and does not show signs of spoilage, Aldi will encourage customers to perform a simple 'sniff test' to determine milk freshness.
The elimination of 'Use By' dates marks Aldi's latest step in its commitment to reduce food waste as part of its goal to halve waste by 2030. The supermarket has already removed 'Best Before' dates from approximately 60 fresh fruit and vegetable lines, emphasising sustainability.
In addition, Aldi has introduced a nationwide partnership with the food surplus app Too Good To Go. Customers can now purchase a 'magic bag' of food nearing its shelf life's end for £3.30, with each bag containing groceries worth at least £10.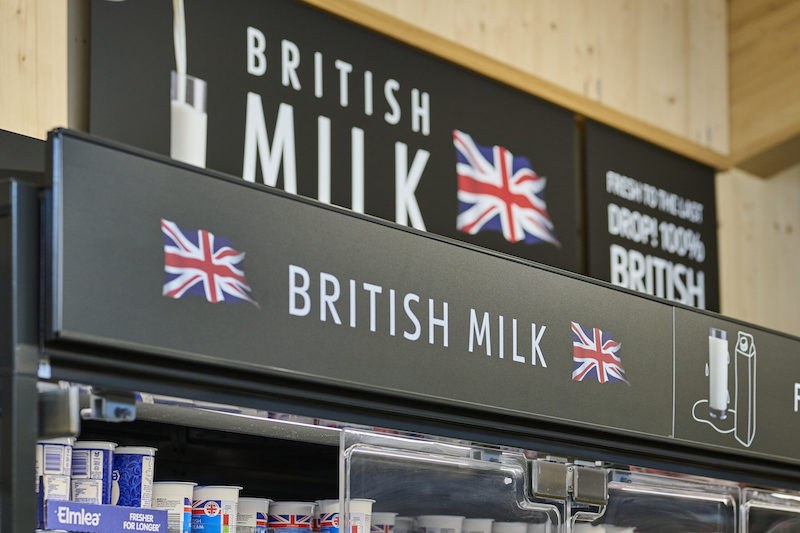 Furthermore, Aldi has taken strides to improve recyclability by introducing clear caps on its milk bottles.
Liz Fox, Sustainability Director at Aldi UK, said: We are constantly working to be a more sustainable retailer and we are dedicated to preventing food waste wherever we can, both in our stores and helping customers throw away less food at home. We hope shoppers embrace this change and look, smell, and taste their milk to see if it's still fine to use, so together we can reduce the effect food waste has on the environment.
Aldi's proactive measures reflect its dedication to combating food waste and fostering a more sustainable shopping experience.