Disney and Tetra Pak team up to bring magic to milk cartons
Supplier News
Tetra Pak and The Walt Disney Company have teamed up to create a magical experience for dairy drinkers.
Coop's Qualité & Prix brand in Switzerland will feature 80 Disney and MARVEL-inspired designs on its milk cartons, including ambient white milk, fresh white milk, flavoured milk, and protein drinks.
This marks the first campaign by Tetra Pak to bring beloved Disney and MARVEL characters to the dairy industry, making Coop's products stand out in celebration of Disney's 100th anniversary.
The cartons will include QR codes that allow consumers to access fun and educational information on the health benefits of dairy, while also engaging families and kids with the beloved Disney characters.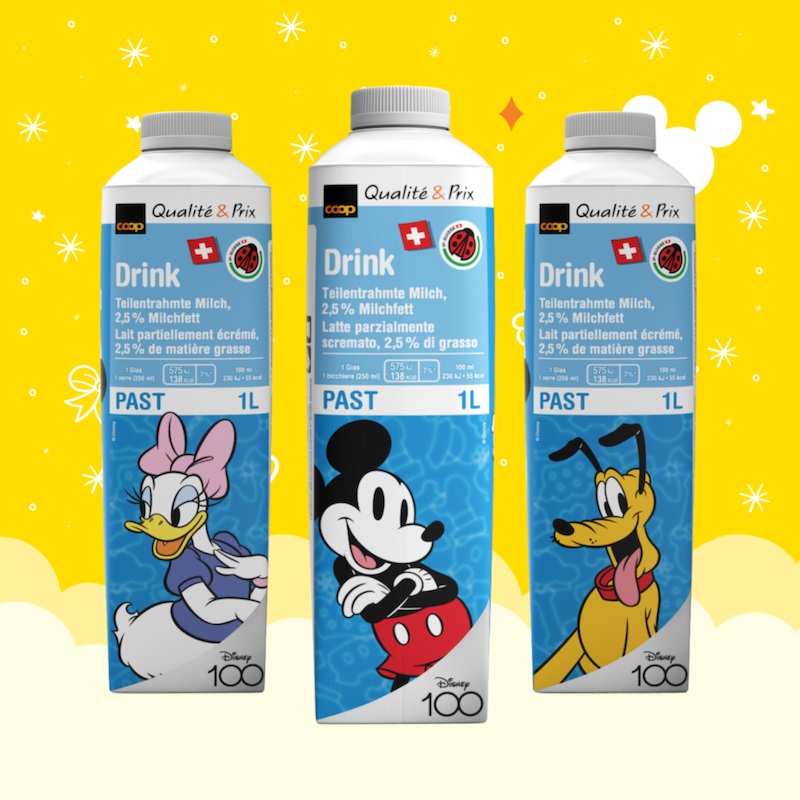 Farahnaz Mohsenin, Project leader for Coop Disney collaboration at Tetra Pak says: It's exciting to see our collaborative approach opening new opportunities for our customers. The campaign includes one of Switzerland's largest retailer, Coop; Swiss dairy market leaders, Emmi Group and Cremo SA. This is yet another example of the benefits of teaming up with Tetra Pak. We are delighted to see this rollout over the next nine months, coinciding with Disney and Marvel movie release dates for maximum impact.
Milk is a crucial source of nourishment, providing essential nutrients such as protein and energy to billions of people worldwide, as per FAO 2022.
Marc Becker Floris, General Manager of Consumer Products, Games and Publishing at Walt Disney Company in Europe says: Together, we are dedicated to creating magical moments that families can enjoy while making smart choices that support their overall health and wellbeing.