Turning ocean by-products into food and cosmetic packaging materials
Sustainability
AIMPLAS, a key player in sustainable innovation, is at the forefront of an exciting project called EcoeFISHent, which aims to transform ocean by-products into eco-friendly food and cosmetic packaging.
Global fish production is expected to hit 194 million tonnes by 2026, with roughly 20 million tonnes used for fishmeal and fish oil. The circular economy for the fishing industry lies in efficiently processing bio-based fish side-streams to extract high-value bioactive compounds. The EcoeFISHent project is leading the charge by creating a replicable cluster of solutions through multi-level circular value chains.
As part of this innovative initiative, AIMPLAS is taking the lead in developing cutting-edge packaging. They are crafting a barrier coating for food packaging using fish gelatine and creating cosmetic packaging from discarded fishing nets. This venture aligns with the European Strategy for Bioplastics in a Circular Economy.
The primary objective of EcoeFISHent is to develop a gas barrier biopolymer coating using gelatine extracted from fish processing side-streams. This coating will be ideal for packaging sensitive food items, such as meat, fish, and cheese, replacing traditional fossil-based materials while preserving functionality, sustainability, and safety. The process will be scaled up for industrial pilot production to offer compostable packaging for fish products.
Moreover, EcoeFISHent is addressing the issue of discarded fishing nets from the fishing and aquaculture industries. AIMPLAS is repurposing the polyethylene recovered from these nets to create cosmetic packaging. The entire process takes advantage of the circular economy, transforming fish by-products into high-value items like food supplements, cosmetics, and bio-based polymers.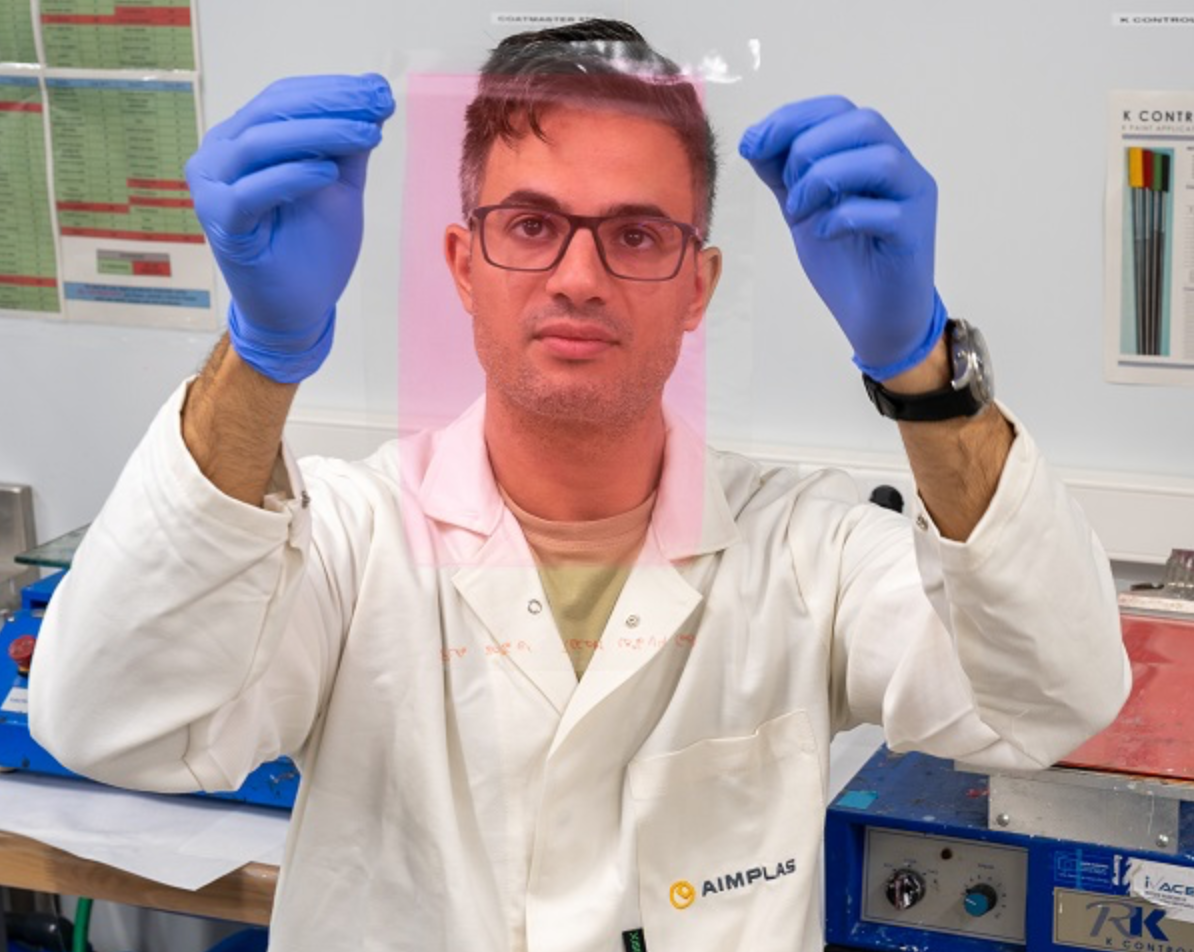 The project has set up six circular value chains connecting blue and green economies to harmonise industrial and economic activities with marine ecosystems. The result will be the creation of sustainable products in the cosmetics, nutraceuticals, and packaging sectors.
In addition to product innovation, EcoeFISHent is committed to protecting the marine environment. The project includes collecting, recovering, and recycling abandoned fishing nets and implementing a sustainable fishing programme.
EcoeFISHent is a collaborative effort involving 34 partners from seven different countries. It's coordinated by FILSE spa, the Financial body for Economic Development of the Ligurian regional administration. This groundbreaking initiative is funded by the European Union's Horizon 2020 research and innovation programme.
This article was originally published by AIMPLAS.