Tesco unveils fresh mince packaging with 70% less plastic
Sustainability
Tesco is unveiling a significant change in the packaging of fresh mince in some of its stores.
Tesco customers will now find two lines of mince packaged in new 'pillow packs' instead of the traditional tray/top wrap pack. The supermarket is currently trialling this eco-friendly packaging, which uses 70% less plastic, on two mince lines: 500g Tesco Beef Lean Steak Mince 5% fat (£3.49) and Tesco Beef Mince 500g 20% fat (£2.49). If the feedback from customers is positive, Tesco plans to extend the use of pillow packs to more stores and across additional product lines.
Unlike vacuum packs, the slightly inflated 'pillow' design ensures the mince stays in perfect condition and prevents any compression. While the new packs contain the same amount of mince as the old ones, their smaller size leads to reduced transportation needs and increased shelf space in stores, enhancing availability.
The new packaging is fully recyclable, and customers can conveniently dispose of it in the front-of-store recycling units alongside other soft plastics.
Tesco's 4Rs packaging strategy focuses on removing, reducing, reusing, and recycling plastic wherever possible. To date, Tesco has successfully eliminated approximately 2.2 billion pieces of plastic from its UK business. Notable achievements include removing over 200 million bags from Tesco.com deliveries, more than 100 million extra lids from various products, and eliminating 50 million pieces of plastic wrapping from canned branded beers and ciders.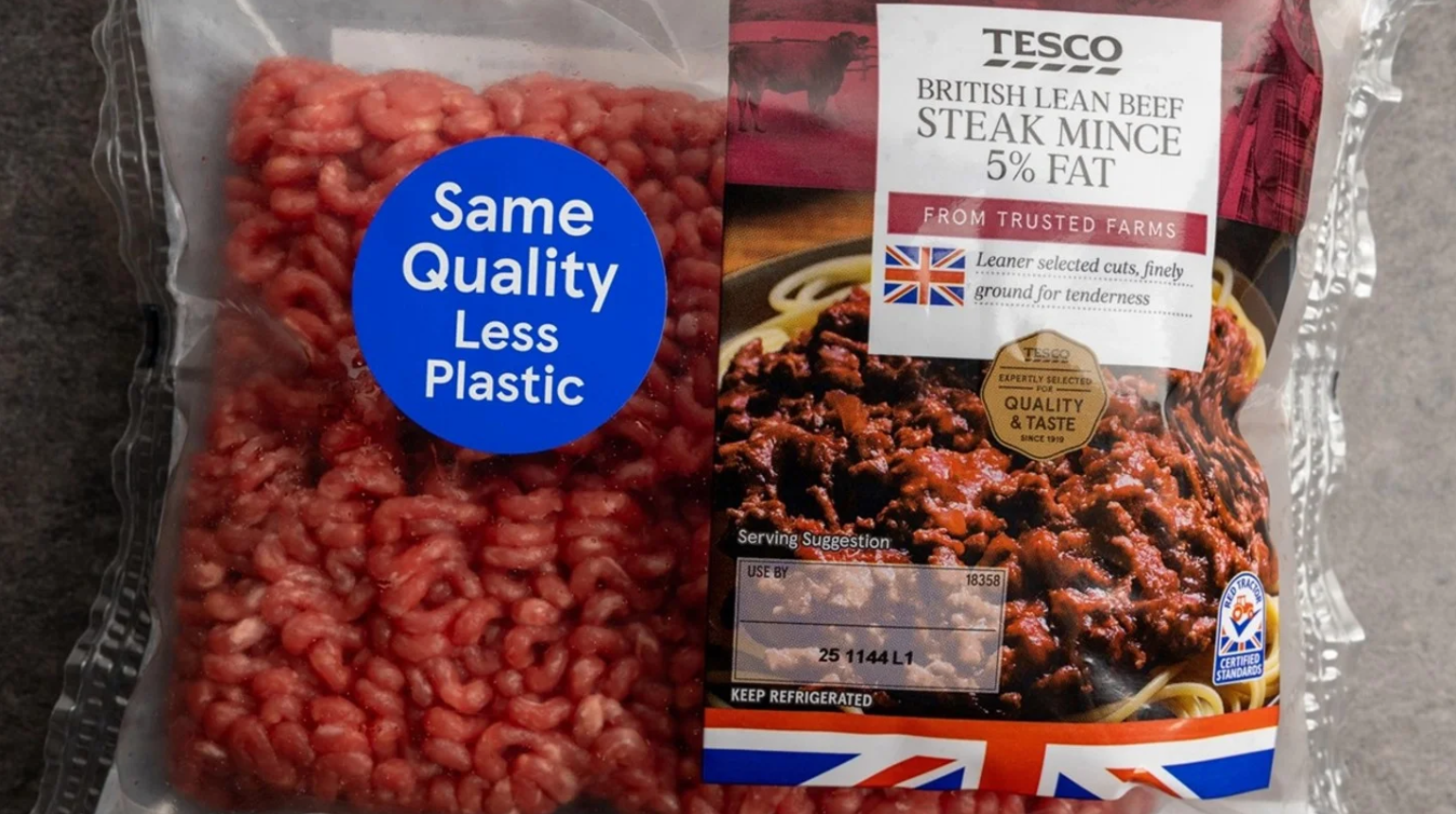 By implementing innovative packaging solutions like the 'pillow packs,' Tesco continues its commitment to reducing plastic waste and promoting sustainability throughout its operations.