Sainsbury's introduces paper packaging for toilet and kitchen rolls
Sustainability
Sainsbury's is switching from plastic to paper packaging across its entire own-brand toilet paper and kitchen towel ranges.
This eco-friendly switch will result in a remarkable reduction of 485 tonnes of plastic annually, equivalent to over 55 million plastic pieces saved each year. This marks the most substantial plastics reduction initiative undertaken by the retailer in its grocery business.
The transition to paper packaging encompasses 27 product lines, with customers witnessing the change both in stores and online starting this week. By February next year, all product lines will boast recyclable paper packaging, effortlessly managed through kerbside recycling.
This environmentally conscious decision follows Sainsbury's introduction of double-length toilet rolls last year, which effectively reduced plastic packaging by 30% and contributed to saving 84 tonnes of plastic annually.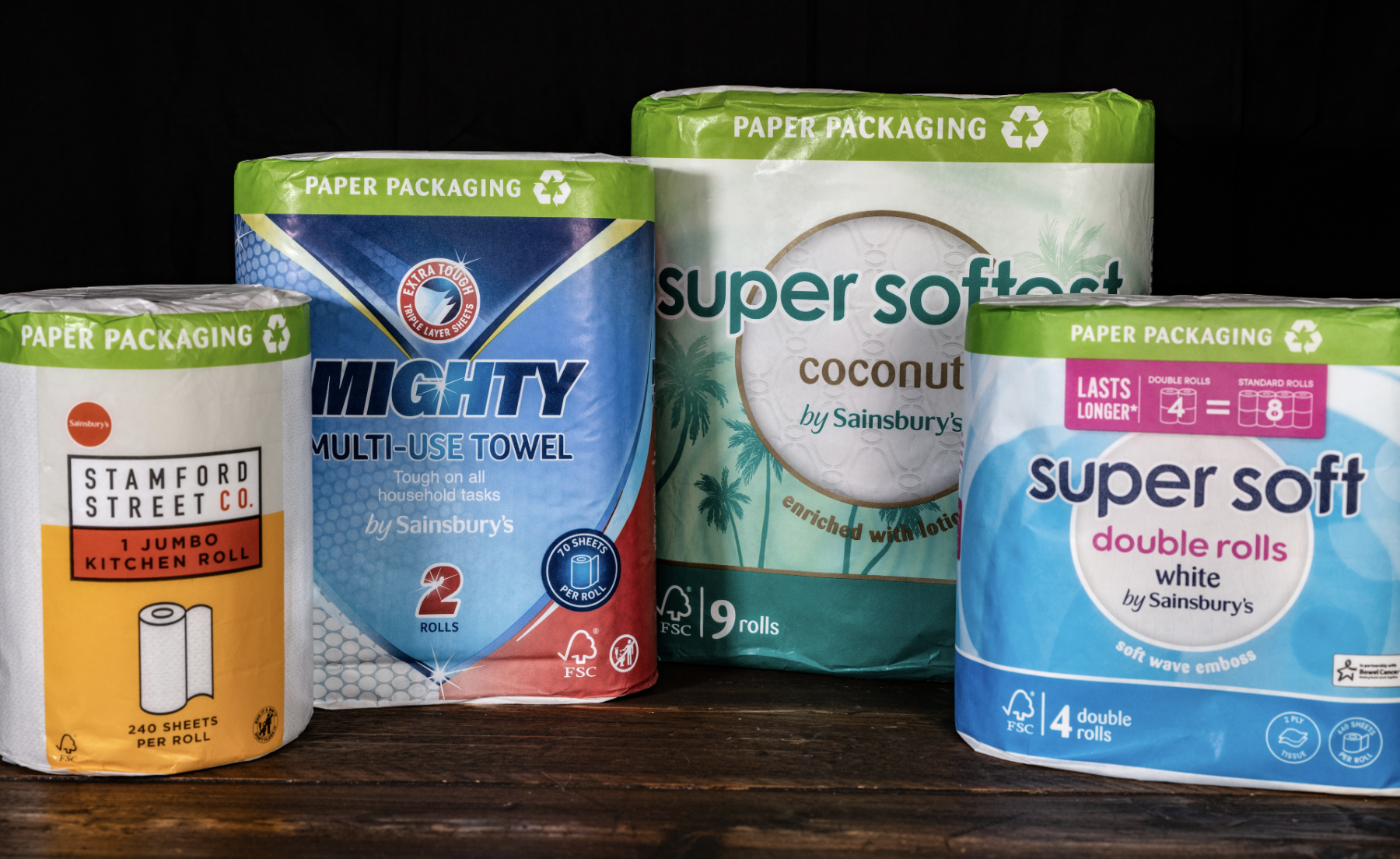 This significant packaging shift is just one facet of Sainsbury's comprehensive efforts in plastic reduction this year. Last month, the company led the way as the first UK retailer to replace plastic babywear hangers with cardboard, reducing plastic usage by 103 tonnes annually. Furthermore, Sainsbury's transitioned its own-brand laundry detergent from plastic to cardboard cartons earlier this year, saving an additional 22 tonnes of plastic each year.