Sainsbury's whole chicken range goes trayless to reduce plastic waste
Sustainability
Sainsbury's has removed single-use plastic trays from its by Sainsbury's whole chicken range, reducing the amount of plastic used by at least 50%.
The trayless products are now available in all stores across the UK and online, helping customers reduce their plastic waste at home. The move is expected to save 140 tonnes of plastic each year.
The packaging of the products is made of film that can still be recycled at any of Sainsbury's front-of-store flexible plastics recycling points.
This decision is part of Sainsbury's ongoing commitment to halve its own brand plastic packaging usage by 2025. The retailer has made several other plastic reduction efforts, including the recent removal of single-use plastic lids from its own brand dip pots.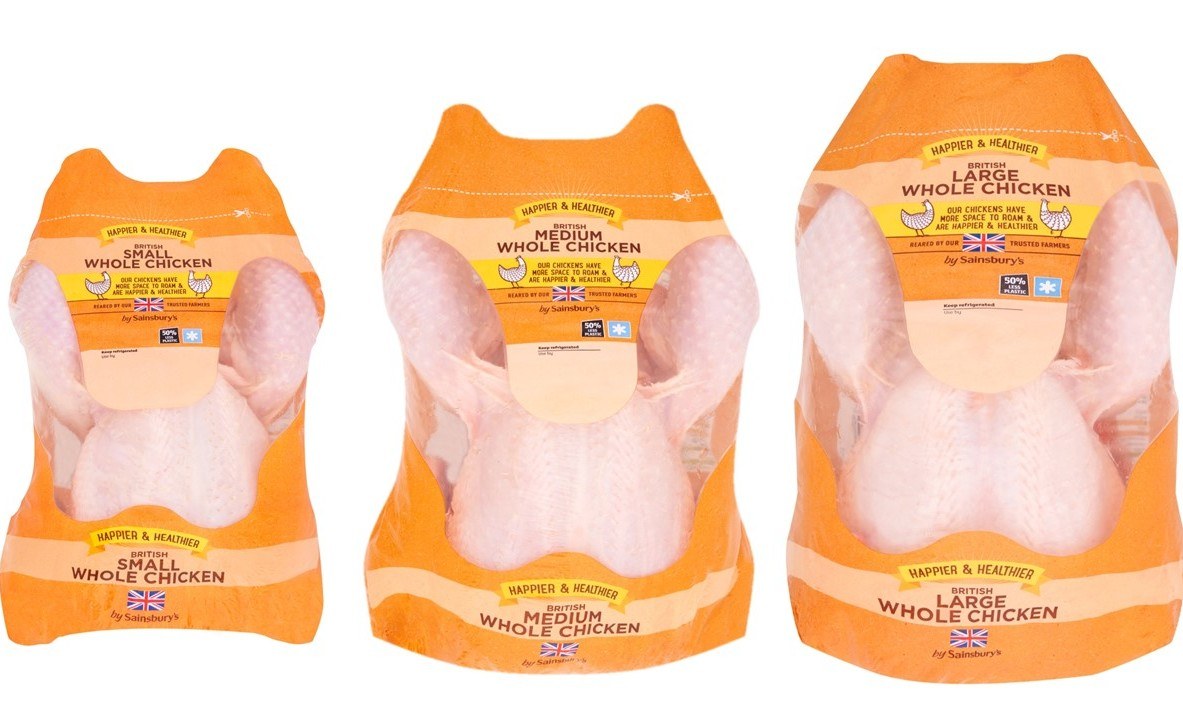 In addition to its environmental sustainability goals, Sainsbury's is also committed to animal welfare. The company has made improvements to its chicken welfare standards by providing more space and enrichment activities for the chickens to express natural behaviours.