Clean laundry, clean planet: Sainsbury's launches cardboard packaging for liquid detergent
Sustainability
Sainsbury's has introduced a new laundry liquid detergent packaging made of cardboard cartons, becoming the first UK retailer to do so.
This move is expected to help customers reduce plastic waste at home and save around 22 tonnes of plastic annually.
The change applies to all Sainsbury's own-brand 750ml laundry detergents, replacing sleeved plastic bottle packaging. Customers can recycle the packaging at kerbside or deposit it at recycling banks.
The new cartons are 35% lighter than the previous packaging and will reduce carbon emissions by 50%, taking 13 lorries off the road annually.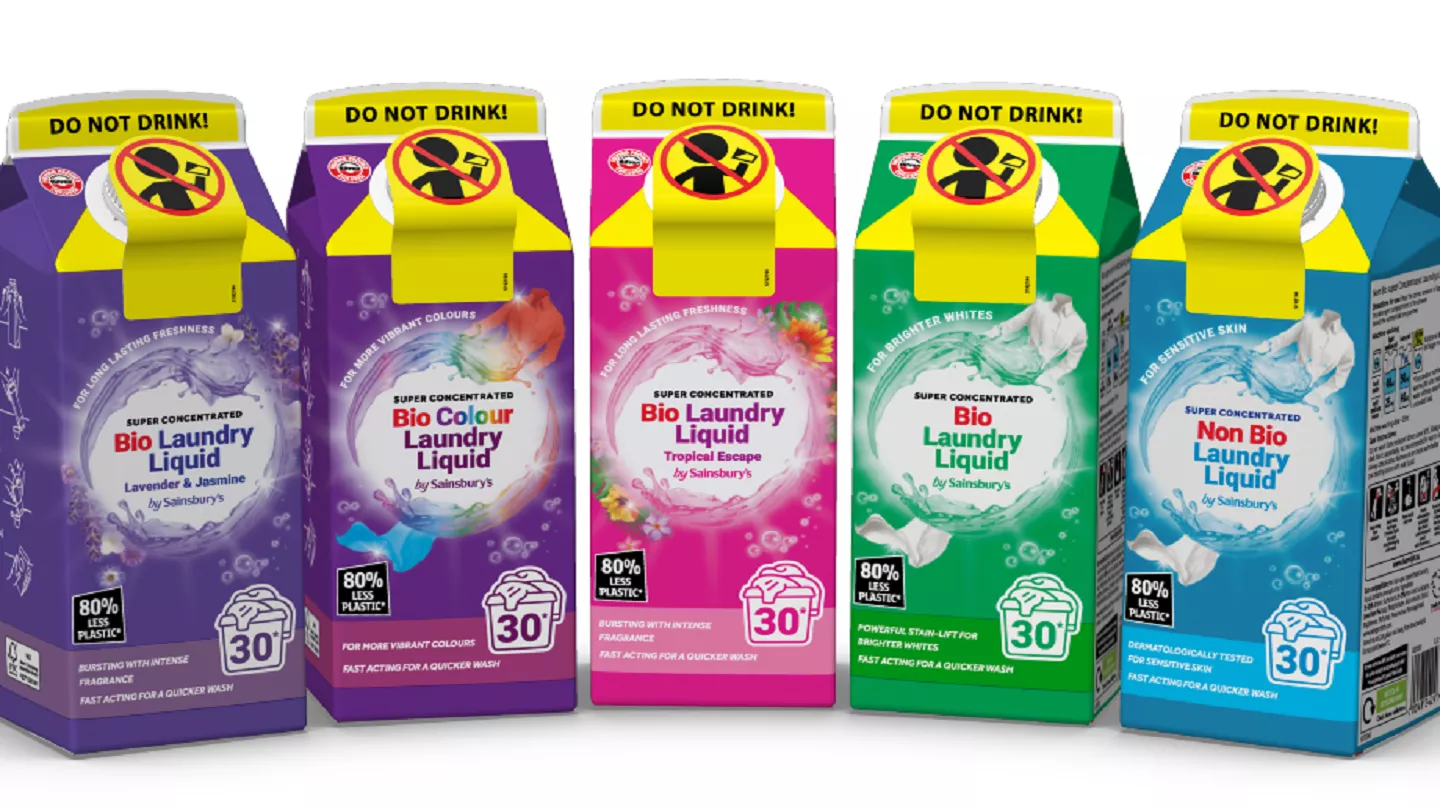 This switch is part of Sainsbury's ongoing commitment to halve its use of own-brand plastic packaging by 2025 and reach net zero in its own operations by 2035. The laundry liquid has also been reformulated and is now super concentrated, requiring a smaller amount of detergent per wash and allowing for five additional washes per carton.