M&S and partners drive circular supermarket packaging
Sustainability
Leading UK retailer Marks & Spencer (M&S) is joining forces with environmental advocate City to Sea, renowned household brand Ecover, and innovative startup Reposit in a united effort to advance the circular economy in supermarket packaging.
Together, this consortium aims to unveil a packaging solution that's both environmentally sound and commercially viable, driving a pivotal shift from single-use packaging to widespread reusable systems within the supermarket landscape.
City to Sea's innovative solution, aptly termed 'buy anywhere, return anywhere,' comprises a versatile and reusable packaging platform compatible with a wide array of retailers, product categories, and brands.
Under this pioneering system, consumers can purchase items like cleaning and beauty products in eco-friendly, returnable packaging for a small deposit. Once used, these empty reusable containers can be conveniently returned to registered drop-off points. Here, they undergo cleaning, refilling, and are then reintroduced to supermarkets, completing a sustainable cycle.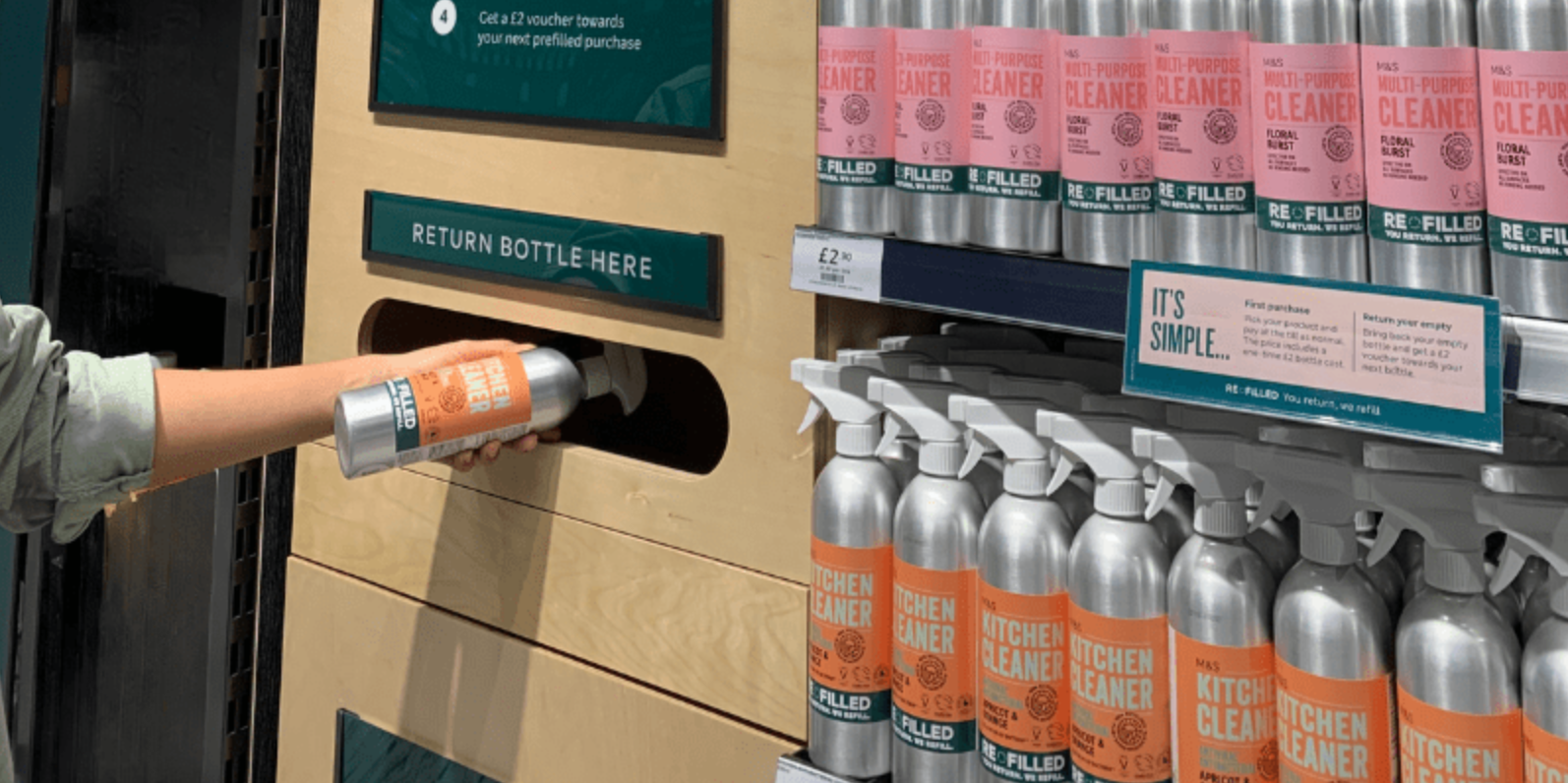 The initiative has already proven successful, with trials conducted earlier this year in six M&S stores, focusing on ten home-care products.
Jane Martin, Head of Development, City to Sea, said: This is a game-changing moment in our collective battle against plastic pollution from packaging. Today we're launching with our friends at Reposit, M&S, and Ecover a 'buy anywhere, return anywhere' reuse system cross brands and retailers. This means that customers will be able to easily and accessibly pick up their favourite products in packaging that has already been refilled safe in the knowledge that it will be used again and again!
Building on this success, the partnership is poised to expand its reach. Over the next six months, they plan to implement the scheme in 200 stores, covering as many as 100 products across the UK, signifying a significant step toward revolutionising packaging sustainability in the retail sector.