Coca-Cola expands at-home refillable options for German consumers
Sustainability
Coca-Cola Europacific Partners Germany (CCEP DE) is making significant strides in reducing packaging waste and enhancing consumer options with the expansion of at-home refillable drinks.
Starting September 2023, German consumers will enjoy the availability of 1-litre refillable glass bottles for popular brands like Fanta, Sprite, mezzo mix, ViO BiO Limo, and Fuze Tea. This move aims to reduce single-use packaging and promote sustainability.
Building upon the success of 1-litre refillable glass bottles for Coca-Cola and Coca-Cola Zero Sugar launched in 2019, CCEP DE is introducing a unified bottle design for all 1-litre returnable glass and PET bottles. The implementation of this new design over the coming years will simplify the refilling process, optimise production capacity, and reduce the variety of bottle types in circulation.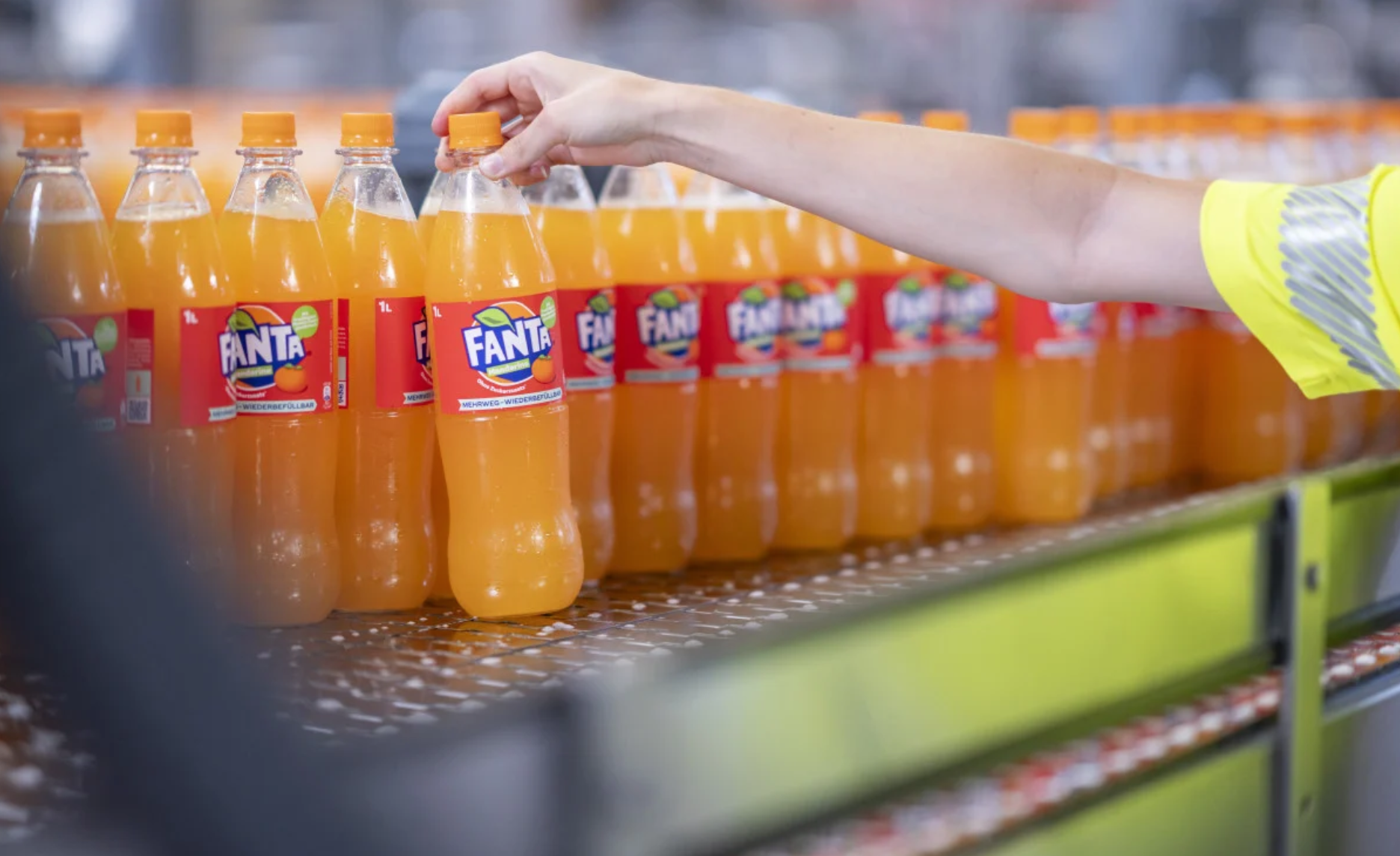 CCEP DE's commitment to reusable bottling is evident through substantial investments totalling approximately 250 million euros over the past five years. This includes the establishment of two new refillable glass bottling lines, the introduction of new refillable packs, the expansion of the refillable bottle pool, and the addition of new reusable crates. In 2023, CCEP DE plans to invest over 100 million euros, accompanying the recent launch of a 40 million euro refillable glass bottling line in Lüneburg and the recommissioning of an existing refillable PET line in Bad Neuenahr, both scheduled to commence operations in 2024.