Sprite bottles in NZ go clear for better recycling
Sustainability
Coca-Cola in New Zealand has made an important move towards sustainability by transitioning its iconic Sprite green plastic bottles to clear plastic.
The new clear bottles are easier to recycle into new bottles, compared to green PET plastic which is typically recycled into single-use items like clothing and carpet.
The change reflects the company's commitment to prioritise sustainability and promote packaging circularity, and has already been completed or is in process in over 100 countries.
The transition affects all pack sizes of Sprite Classic bottles in PET plastic packaging, while Sprite No Sugar will now feature a new-look black logo and name, Sprite Zero Sugar, to align with Coca-Cola's Zero Sugar range.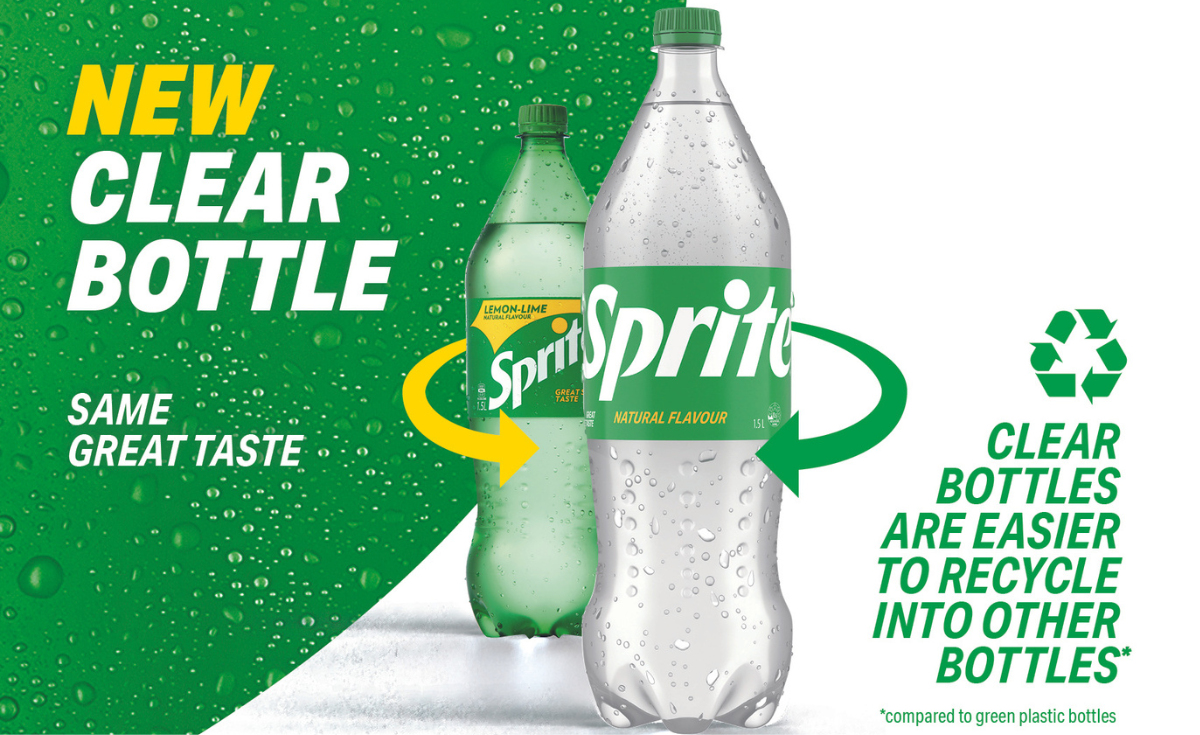 The transition is expected to be completed by June 2023, as retailers sell through existing stock.
This marks a significant change for the second-largest brand of The Coca-Cola Company, which has been sold in green bottles since its introduction in the United States and internationally in the 1960s.
Julie O'Toole, Country Lead for Coca-Cola Oceania, said: While all our cans, glass and plastic bottles are already accepted for recycling in New Zealand, this move to clear takes us a step further towards a circular economy for our packaging. The shift from signature green to clear Sprite bottles will support local recycling systems as we increase these bottles' likelihood of being remade into new bottles. We know it is the right thing to do to make this change.