Coca-Cola invests 40 million euros in returnable bottles in Germany
Sustainability
Germany: Coca-Cola Europacific Partners (CCEP) has allocated over 40 million euros to enhance its reusable packaging capabilities by investing in returnable bottles.
This investment will be used to finance the installation of a new filling line in Lüneburg, Northern Germany, and a packaging machine for glass bottles in Mönchengladbach, West Germany. CCEP aims to increase the availability of drinks sold in returnable glass bottles, which is expected to be in higher demand in the future, while also advancing its sustainability goals. In 2019, CCEP in Germany introduced a new 1 litre glass bottle for Coca-Cola and Coca-Cola Zero Sugar.
The new filling line in Lüneburg will help reduce carbon emissions from packaging by shortening the distance travelled from production to end consumers in the North of Germany. This investment follows a previous allocation of 130 million euros towards reusable packaging over the last three years, focusing on new filling systems, reusable containers, and components. The initiative is expected to generate employment opportunities in the region, with the Lüneburg plant slated to begin operation by Summer 2024.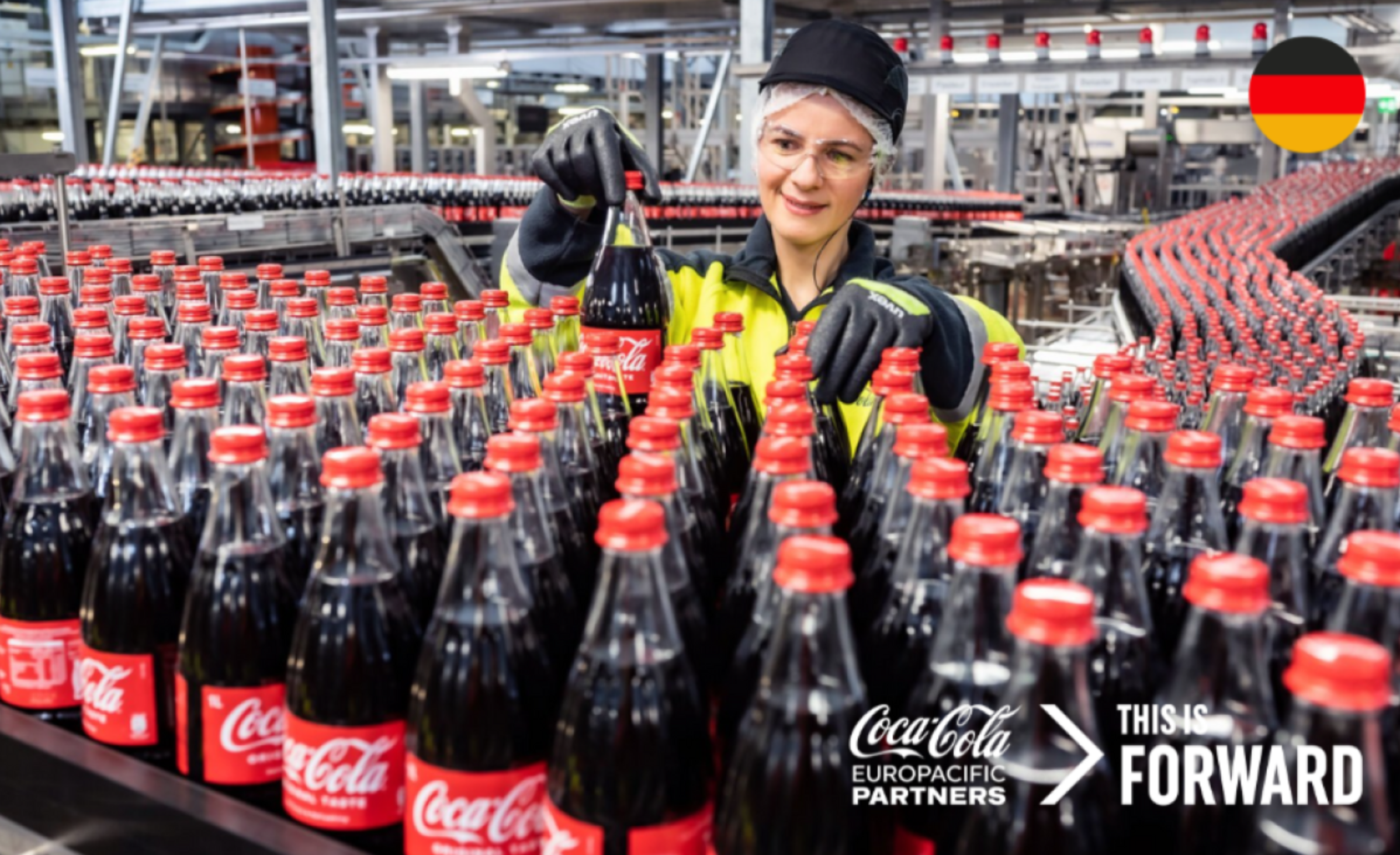 CCEP is committed to eliminating packaging waste and reducing its carbon footprint by investing in refillable solutions. Its sustainability action plan, This is Forward, aims to achieve net-zero emissions by 2040 and reduce emissions across its value chain by 30% by 2030.
This article was originally published by CCEP.