Jowat energy-saving and sustainable packaging bonding
Supplier News
Jowat offers an important contribution to the realisation of resource-saving and energy-saving packaging processes
Sustainable packaging is the focus of this year's Fachpack. Jowat offers an important contribution to the realisation of resource-saving and energy-saving packaging processes with its sustainable adhesives from the "Green Adhesives" product line.
The guiding topic of this year's Fachpack in Nuremberg is "Transition in Packaging", focusing on topics such as digitalisation, e-commerce, and sustainability for future-proof packaging solutions. Greater sustainability is being demanded not only by lawmakers but by consumers as well. With its "Green Adhesives" product line, adhesives manufacturer Jowat has the right answer in its trade fair kit for particularly resource-saving bonding processes. In addition to high-performance adhesives using biobased raw materials, Jowat will be presenting modern, low-temperature hot-melt adhesives at Fachpack that offer significant energy-saving potential as well as high performance and process quality.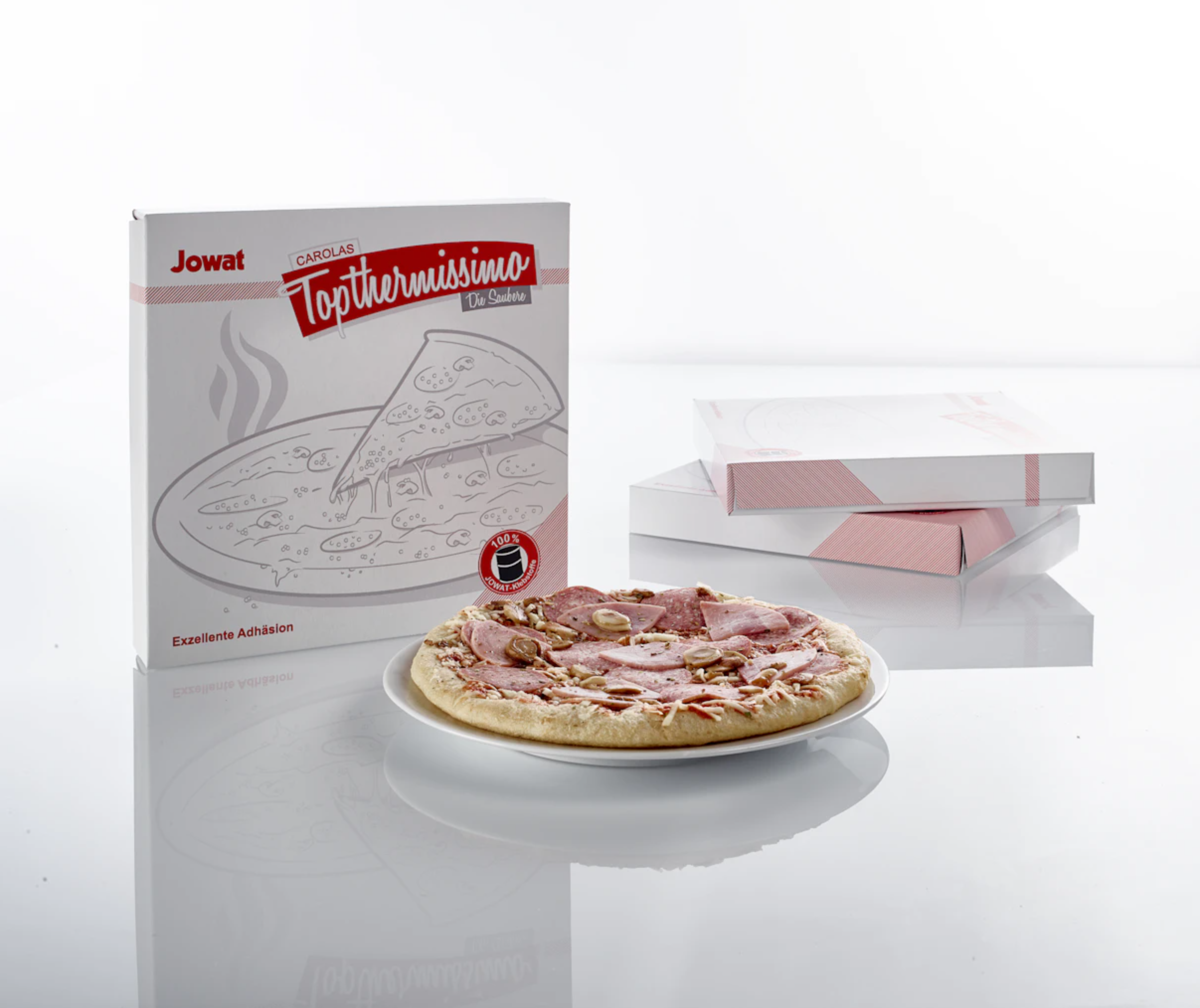 While temperatures of up to 180°C are often the rule when it comes to melting and applying conventional hot-melt adhesives, Jowat-Toptherm® 851.99, which has been optimised for packaging use, is ready for use from as low as 99°C, making considerable energy savings possible. The low processing temperature combined with extremely clean processing and a sharp adhesive cut-off make it appealing for more than just temperature-sensitive products, such as frozen foods or sweets. As a MOAH-free (below the typical detection limit) hot-melt adhesive, it is equally compelling for packaging dry or fatty foods with a long shelf life. The low processing temperature also has a positive effect in terms of work safety: The use of this adhesive reduces the risk of burning for those applying it.
In addition to energy savings, anyone who pays attention to the use of the most sustainable raw materials possible will find a suitable adhesive solution in the high-performance, bio-based hot-melt adhesives of the Jowatherm® GROW product line. The formulations are based on the use of pine resins. Jowatherm® GROW 853.20 is particularly sustainable due to its DIN-tested, bio-based raw material content of 33%. It can also be processed at temperatures as low as 120°C in a wide range of packaging processes. The sharp adhesive cut-off characteristic of Jowat packaging adhesives also prevents machine parts and packaging from becoming soiled and helps to avoid unnecessary material consumption.
The team from the Detmold adhesives expert will be available in person at the Fachpack exhibition stand in Nuremberg for a comprehensive discussion on sustainable adhesives, optimised bonding processes, and the service and support typical of Jowat – hall 2 booth 328.
This article was originally published by Jowat.