'First-ever' reusable packaging programme unveiled for convention centre attendees
Business
Bold Reuse and Oregon Convention Center lead the way with 'first-ever' convention centre reusable packaging programme.
Bold Reuse, a pioneer in reusable packaging solutions, has partnered with Oregon Convention Center to launch a groundbreaking reusable packaging initiative. This joint effort represents a significant leap towards sustainability within the convention centre industry.
With a shared dedication to environmental stewardship, Bold Reuse and Oregon Convention Center proudly introduce the Bold Reuse Platform in select dining establishments within the venue. This innovative programme replaces disposable foodware with durable reusable trays and plates, championing a greener future by substantially reducing carbon, waste, and water footprints associated with single-use plastics.
Renowned for its sustainability initiatives, Oregon Convention Center's adoption of Bold Reuse's platform underscores their ongoing commitment to environmental responsibility. This pioneering move positions the centre as a trailblazer, encouraging global venues to embrace similar programmes.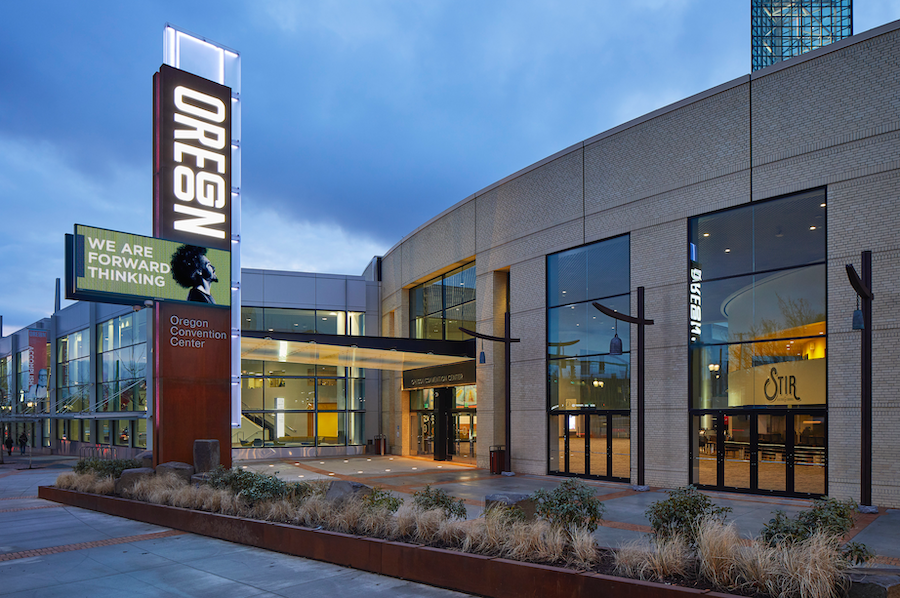 Craig Stroud, Executive Director of Oregon Convention Center, said: By introducing the Bold Reuse Platform, we are creating a positive ripple effect that extends far beyond our walls. We are host to the imaginations that can transform the world, and engaging our attendees to be a part of the solution to our plastic crisis is incredibly exciting.