Recycle Check enhances recycling knowledge for U.S. consumers
Sustainability
The Recycling Partnership is revolutionising the way Americans access recycling information with the launch of Recycle Check. This groundbreaking platform provides up-to-date recycling guidance tailored to specific packages, enabling consumers to make informed recycling decisions. By simply entering a zip code or granting location permissions, individuals can swiftly determine whether a particular item should be recycled in their area. This innovative tool not only empowers consumers but also helps consumer brands navigate the complex recycling landscape, minimise label changes, and utilise existing labelling systems effectively.
The recycling system in the United States is notoriously fragmented, leading to significant variability in local collection and recycling practices. To address this challenge, Recycle Check draws on The Recycling Partnership's National Recycling Database, a cutting-edge resource that consolidates current recycling access data from over 9,000 community programmes, covering 97% of the U.S. population. By integrating local information with brand and package-specific details, Recycle Check facilitates dynamic communication that adapts to evolving recycling practices. Companies can incorporate this feature into their digital platforms, websites, applications, or physical packaging labels through a convenient digital link or QR code.
One of the notable aspects of Recycle Check is its compatibility with existing labelling systems. The Partnership, in collaboration with GreenBlue, is working with early adopters to pilot the use of the How2Recycle® label and the Recycle Check QR code together on product packaging. Moreover, through a partnership with the Consumer Brands Association, Recycle Check will be available through the widely utilised SmartLabel programme, enhancing accessibility for thousands of brands.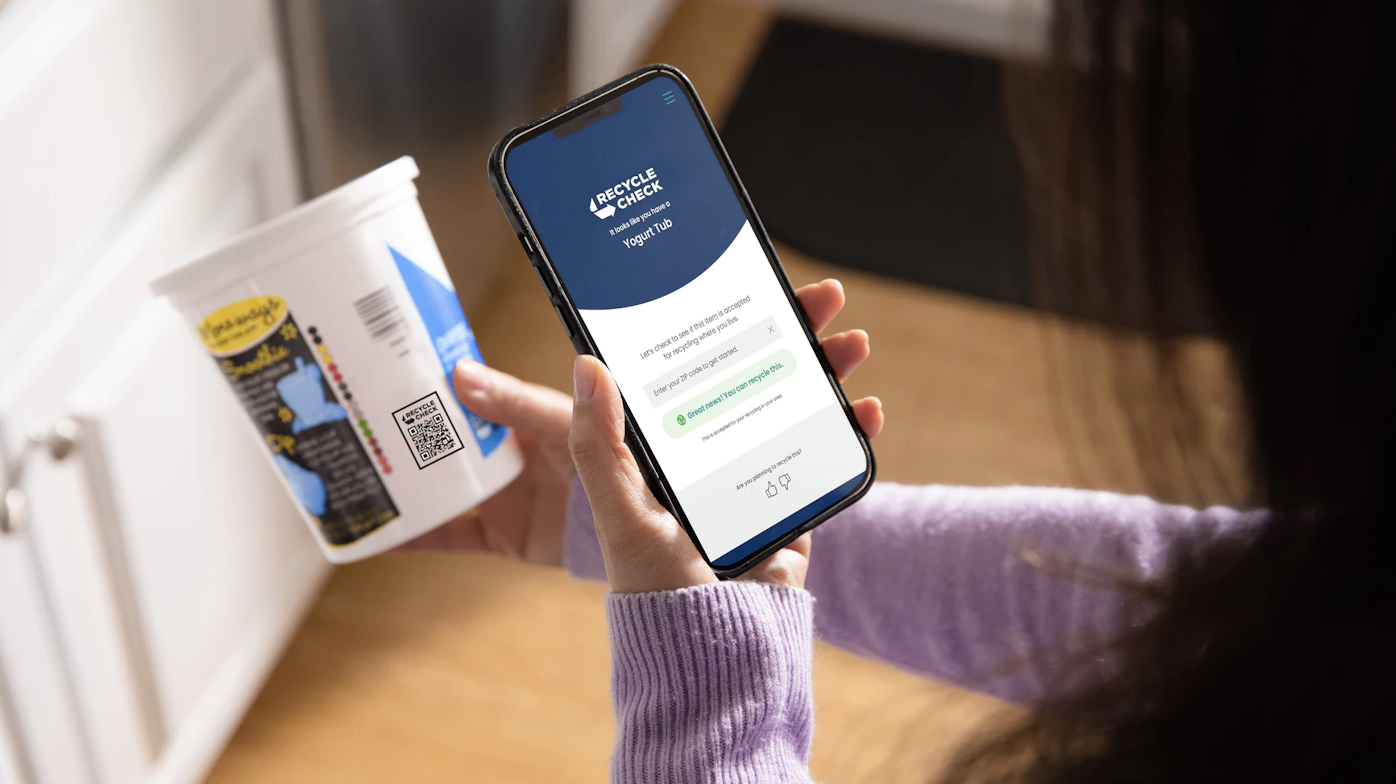 Leading the way as early adopters of Recycle Check are General Mills and Horizon Organic. These companies have embraced dynamic labelling to provide consumers with local recycling information directly on their product packaging. General Mills plans to feature Recycle Check alongside the How2Recycle® label on its Pillsbury Frozen Pie Crust packaging. By scanning a single link, customers can conveniently determine recycling availability for all components of the packaging. For instance, the QR code label offers clarity on the acceptance of aluminium pie trays, which are only accommodated by around 40% of residential curbside collection programmes.
Patrick Keenan, Packaging Sustainability Research and Development, General Mills, said: Through package design, on-pack labeling and additional efforts, General Mills is continuously working to educate consumers and make recycling easier for them. We are excited to leverage this technology to localize the consumer experience and see this as a collaborative step to making the recycling system more efficient.
Horizon Organic, too, is at the forefront of dynamic recycling communications. By incorporating Recycle Check alongside the How2Recycle® label on select Horizon Organic Milk Cartons, the company encourages consumers to explore local access to carton recycling—an increasingly prevalent practice nationwide.
Tyler Holm, General Manager for Horizon Organic, said: As a brand that looks towards a better future for all, we are excited to be part of Recycle Check. By providing easy access and education on local recycling options for our milk cartons, we are hopeful that even more consumers will support the movement to recycle and join us in helping to protect the one horizon we all share.
Recycle Check covers all residential recyclables, including paper, plastics, metals, and glass. Its ability to deliver up-to-date, community-specific information makes it particularly invaluable for packages that are accepted in some curbside programmes but not others across the United States. With Recycle Check, The Recycling Partnership is revolutionising recycling practices, empowering consumers, and promoting sustainability for a greener future.