Co-op extends 'dummy display packaging' trial to deter crime
Business
Co-op is extending its trial of 'dummy display packaging' as a deterrent against a surge in criminal activity orchestrated by repeat offenders and local organised criminal groups. The initiative aims to tackle the growing problem of bulk-shoplifting, which has been described as 'looting' in extreme cases.
The concept involves deploying empty packaging for high-value products that are often targeted by criminals for resale. Coffee, washing powder, and laundry gel are among the products covered by this strategy. Shoppers take the dummy display case to the checkout, where it is exchanged for the actual product. Although previously tested in select stores, Co-op envisions this approach becoming more commonplace in the retail sector.
Last month, Co-op disclosed a record-breaking surge in crime, including shoplifting and anti-social behaviour, with nearly 1,000 incidents reported daily in the six months leading up to June 2023—a 35% year-over-year increase. Industry reports highlight that repeat and prolific offenders, often linked to drug or alcohol addictions and local organised criminal gangs, are responsible for around 63% of such crimes.
Recognising the unsustainable nature of this crime wave, Co-op has expressed concerns about certain communities potentially becoming no-go zones for local stores due to inadequate police responses. An analysis of freedom of information requests indicated that on average, 71% of serious retail crimes receive no police response. In response, Co-op is urging all police forces and crime commissioners to prioritise tackling repeat offenders and local criminal groups to create an environment where criminal activities are met with consequences.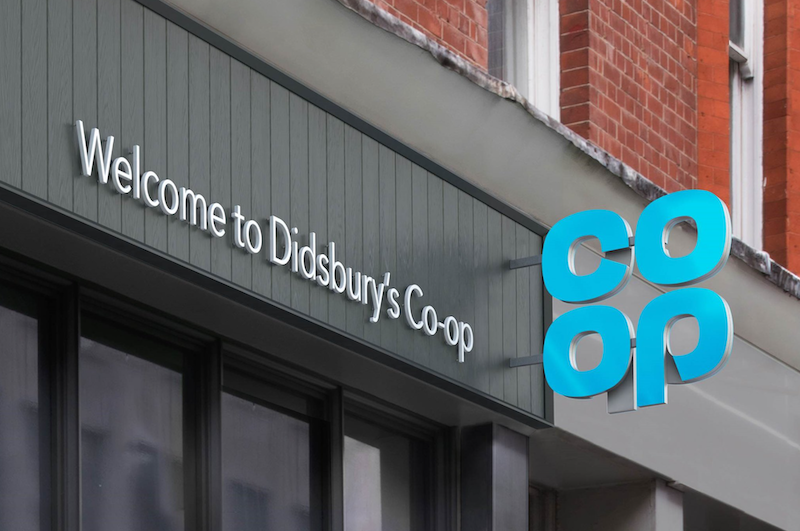 Having invested over £200 million in recent years to enhance colleague and community safety, Co-op leads the way in employing various targeted measures to deter criminal behaviour. These measures include interactive and remotely monitored CCTV, body-worn cameras, communication headsets for frontline staff, covert and non-covert guarding, Smartwater technology, GPS tracked security cases, and the innovative 'dummy display packaging.' Co-op anticipates this approach to become increasingly familiar across the retail industry.