US-based Peace Coffee unveils new compostable coffee pods
Sustainability
Minneapolis-based Peace Coffee has announced the launch of its first-ever Compostable EcoPods™, in line with the brand's commitment to providing sustainable, organic, and ethically-sourced coffee, and its national expansion.
These single-cup pods are made with plant-based materials, making them 100% biodegradable in industrial compost facilities. They are designed for use with Keurig® machines and will come in two of Peace's most popular blends - the nutty dark roast, Tree Hugger, and the smooth medium roast, Birchwood.
Unlike plastic cups, the natural paper mesh of these pods preserves the coffee's full-bodied notes without altering the taste. The Compostable EcoPods™ will be sold in boxes of 12 at a suggested retail price of $14.99, both online at PeaceCoffee.com and Amazon and at local retailers such as Lunds & Byerlys and Kowalski's Markets in the Twin Cities area.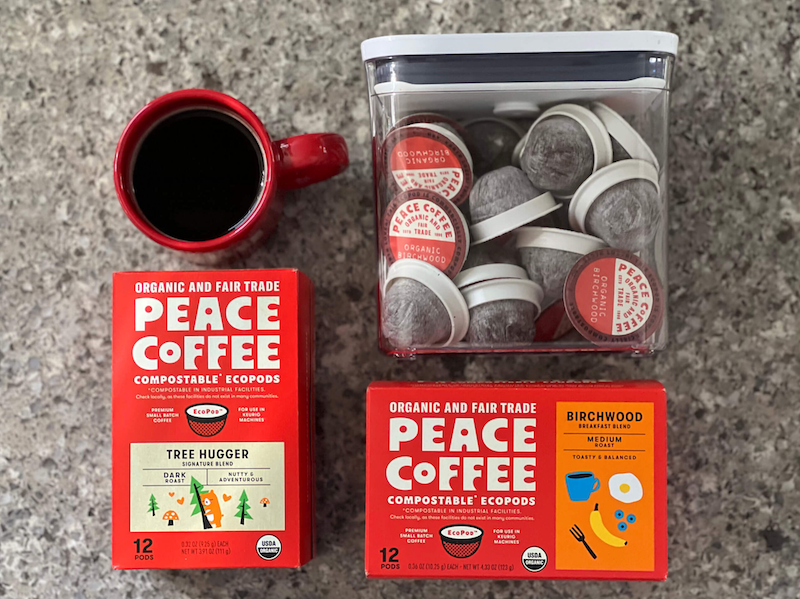 By introducing compostable pods to its award-winning coffee lineup, Peace Coffee reinforces its long-standing commitment to sustainable practices.
"We are a brand that prides itself in walking the walk," said Lee Wallace, owner and CEO of Peace Coffee. We worked for nearly a year to bring this to market and hope to expand compostable packaging to more of our portfolio as it's the right thing to do."
The company is dedicated to only purchasing organic beans, ensuring 100% fair trade sourcing, and supporting environmental efforts through the global Carbon, Climate, and Coffee Initiative.