TÜV Austria Certifies Solinatra's Coffee Capsules as Compostable
Sustainability
Solinatra, a pioneer in sustainable materials, announced that its coffee capsules have been officially certified as compostable by TÜV Austria. This recognition highlights Solinatra's commitment to offering environmentally friendly solutions.
The TÜV Austria CERT GmbH has granted Solinatra's coffee capsules the prestigious "OK compost Industrial" certification, affirming that these capsules, made from 100% natural and plant-based materials, are the superior choice for eco-conscious consumers.
Solinatra's coffee capsules are not only biodegradable and compostable but also entirely free from fossil-derived ingredients and microplastics. With exceptional oxygen barrier and water vapour barrier properties, these innovative capsules ensure that the coffee remains fresh, delivering a perfect brewing experience every time.
In 2022 alone, more than 70 billion single-serve coffee capsules were sold globally, equivalent to circling the planet 51 times. Traditional plastic and aluminium capsules require separation of the lid and coffee grounds before recycling. However, Solinatra's coffee capsules can be conveniently included in food waste collections or home compost bins, simplifying the disposal process for consumers. Composting these capsules produces high-quality fertiliser, fostering a circular economy and minimising environmental impact compared to plastic or aluminium alternatives.
Solinatra has been at the forefront of sustainable material development, offering innovative solutions to replace fossil-based plastics. Through patented processes, plant waste from harvested crops and agricultural by-products are transformed into a biopolymer that can be used in standard injection molding machinery. This seamless transition empowers manufacturers to shift from polluting, fossil-based plastics to compostable and circular alternatives.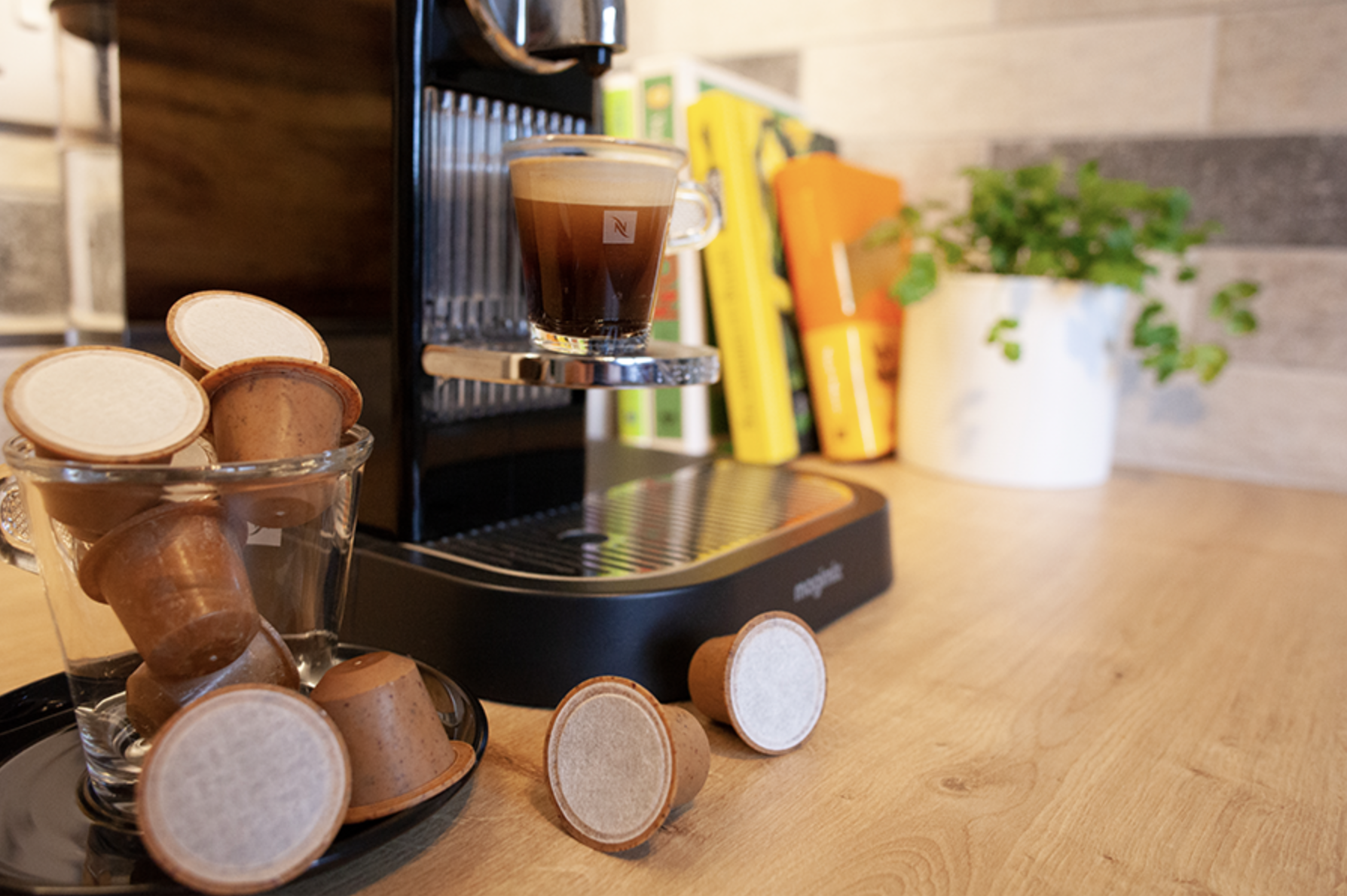 The TÜV certification provides brands and consumers with added confidence when seeking truly sustainable biomaterials. Solinatra materials are suitable for various applications, including cutlery, food packaging, cosmetics, and industrial uses.