Snacking right: Cadbury's QR code recycling platform debuts in Australia
Sustainability
Mondelēz International introduces Snacking Right, a new digital platform designed for Cadbury enthusiasts in Australia.
This mobile-friendly platform is accessible via QR codes found on Cadbury product packaging. Snacking Right offers consumers up-to-date recycling and packaging disposal details, showcasing the company's commitment to sustainable snacking and responsible sourcing.
Starting from July, QR codes will be gradually incorporated into the Cadbury chocolate range, with plans to expand this concept to other brands and products in the future. Through Snacking Right, consumers can access recycling information and packaging disposal methods, which will adapt as return-to-store initiatives and local recycling facilities develop.
An exciting feature of Snacking Right is the introduction of Mindful Snacking, a snacking approach developed in collaboration with behavioral scientists and experts in eating habits. This feature includes tools and activities to encourage a more mindful and intentional enjoyment of chocolate.
Snacking Right also highlights Cadbury's dedication to sustainability, showcasing the groundbreaking Cadbury Dairy Milk blocks wrapped in 30 percent recycled content. The platform also sheds light on Mondelēz International's sustainable sourcing initiatives, including insights into the dairy farming families that supply fresh milk to Cadbury.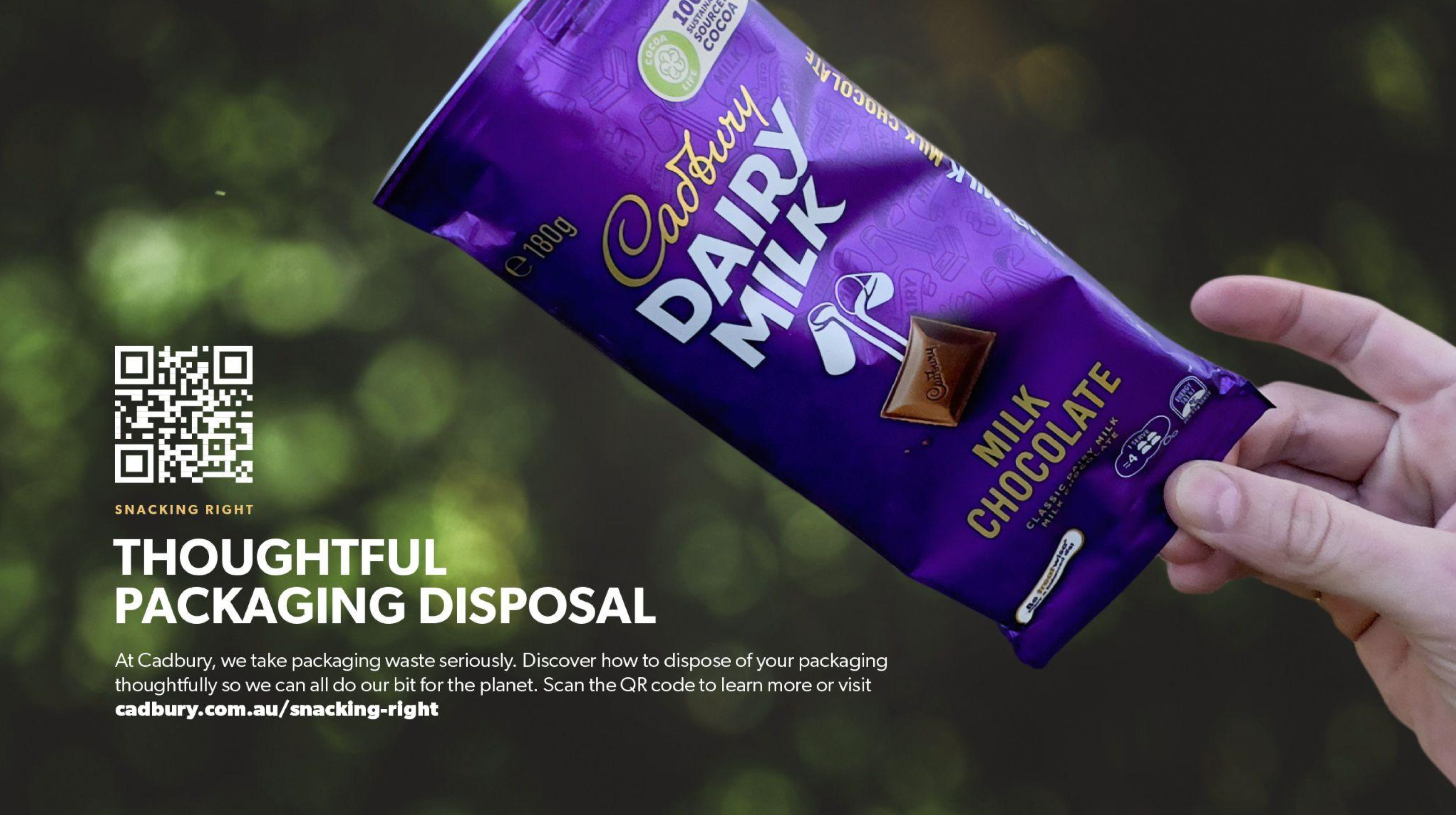 Mondelēz International President Australia, New Zealand and Japan Darren O'Brien said: Our goal is to build a more sustainable snacking company in Australia, by providing consumers with clear recycling and disposal information. Whilst other disposal programs have come and gone, Snacking Right is Mondelez's very own digital solution to engage consumers about our sustainability progress and how we can all play a role in reducing our impact on the environment.
Through QR codes on Cadbury products, consumers can seamlessly access the Snacking Right platform. For the desktop version, click here.