JDE Peet's unveils first recyclable paper pack for soluble coffee
Sustainability
JDE Peet's, a leading pure-play coffee and tea company, is taking its sustainability efforts to the next level with the introduction of a groundbreaking paper pack for its soluble coffee ranges.
This innovative paper pack is a first-of-its-kind in the coffee market and will be fully recyclable. It's designed to foster a more sustainable ecosystem by encouraging the reuse of existing glass jars and tin formats. Not only that, but the coffee from this new paper pack will boast the lowest carbon footprint within JDE Peet's product range.
Committed to reducing packaging materials and associated carbon emissions, JDE Peet's aims to minimise its carbon footprint across its entire value chain. The new paper pack aligns with their ambitious goal of ensuring 100% of their packaging is reusable, recyclable, or compostable by 2030. In 2022, JDE Peet's set emission reduction targets, validated by the Science Based Targets initiative (SBTi), encompassing scopes 1, 2, and 3.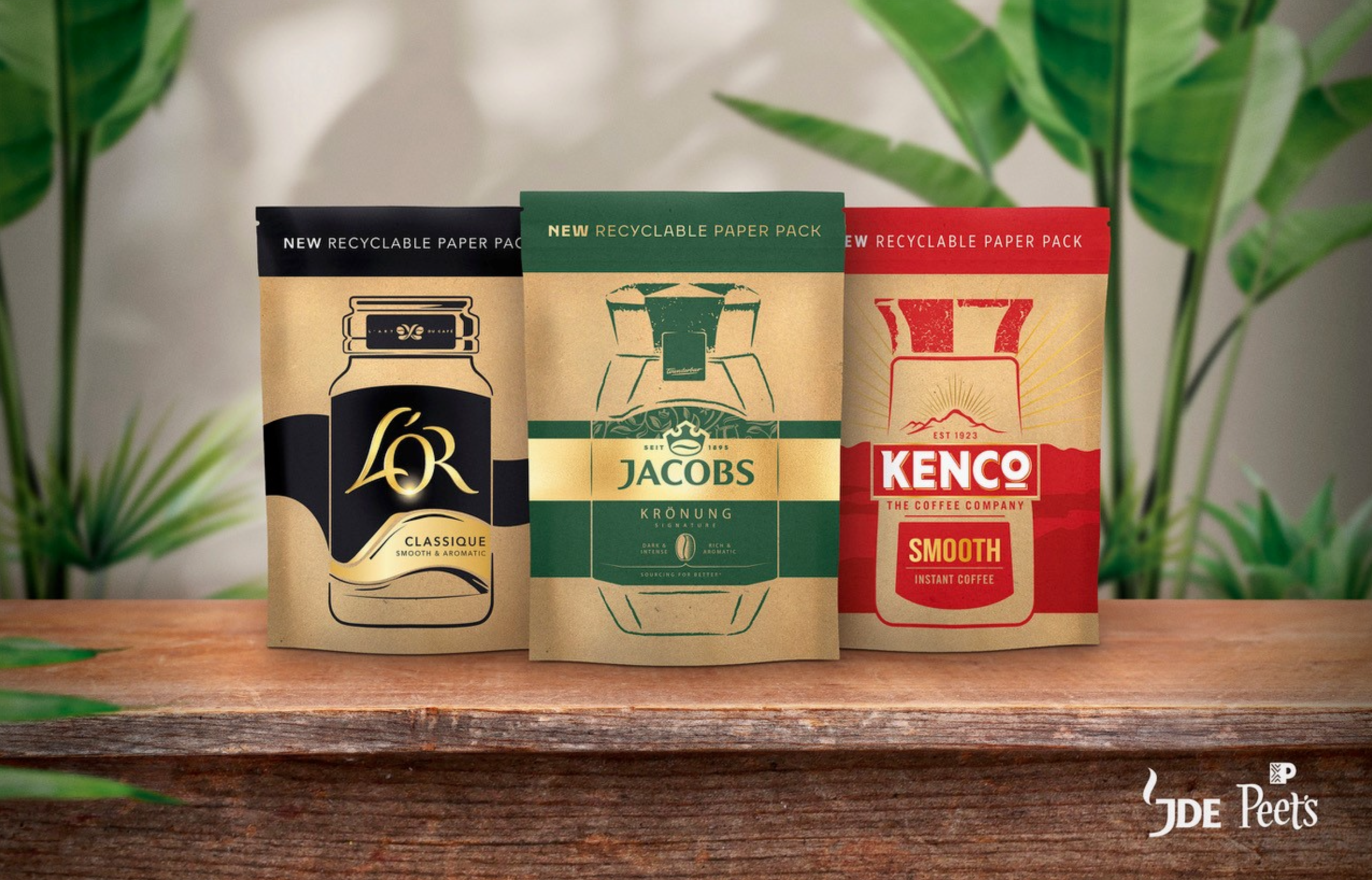 Starting in 2024, this new sustainable range will be available in select markets, spanning multiple brands within JDE Peet's' portfolio. The company's dedication to sustainability continues to shape the future of the coffee industry.
Fabien Simon, CEO of JDE Peet's, commented: This is an important step in driving the sustainability agenda of our company and yet another sign of our leadership in innovation. We know that reducing packaging and promoting recyclability and reusability are increasing consumer needs. By providing more sustainable solutions within soluble coffee, one of the world's most beloved and consumed beverages, we can maximise our positive contribution in decarbonising our own portfolios and the coffee market as a whole.