Coles introduces compostable fruit & veg bags in South Australia
Sustainability
Coles is taking a sustainable step by replacing single-use plastic bags with certified compostable bags in its South Australian stores.
The new bags, derived from renewable sources like corn starch, can be disposed of in green bins or used for home composting.
This initiative precedes South Australia's upcoming plastic produce bag ban, aiming to eliminate 28 million plastic bags annually.
Coles customers can also purchase discounted reusable mesh produce bags, and the supermarket chain has already phased out soft plastic bags in favour of eco-friendly options, removing 230 million plastic bags from circulation annually.
Additionally, 100% recycled paper bags are now available for purchase at Coles stores for 25 cents each, along with various reusable tote and chiller bags.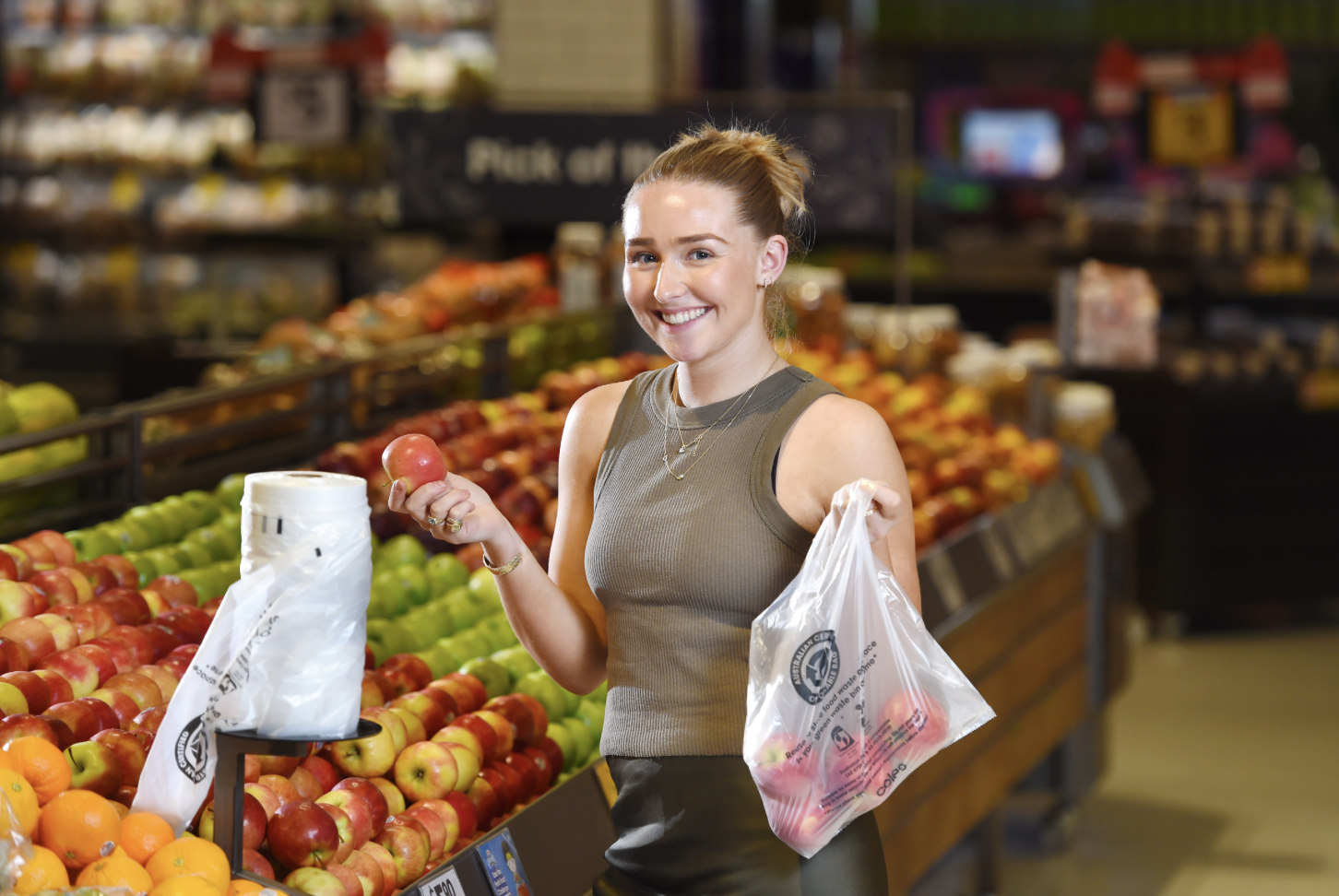 Coles Group Chief Operations and Sustainability Officer, Matt Swindells, said: The advantage of these new compostable bags is that they can be disposed of in your green bin, or on your home compost heap, and will remove a total of 28 million plastic produce bags from circulation in just one year. Our new compostable bag can also be reused in your kitchen food waste caddy, reducing the need to buy your own bags.
In a continued effort to combat excessive plastic waste, Coles has also recently broadened the reach of its successful Bring Your Own Container (BYOC) initiative to encompass all of its South Australian stores. This initiative offers customers the choice to have specific items from the Deli department securely packed within their personal containers, thereby contributing to a substantial reduction in the plastic waste generated by households.