Coca-Cola India unveils 100% rPET bottles in 250ml and 750ml
Sustainability
Coca-Cola India has taken a significant stride towards sustainability by launching Coca-Cola® in 100% recycled PET (rPET) bottles in 250 ml and 750 ml sizes.
The move follows their earlier launch of a 100% rPET one-litre bottle for their Kinley packaged drinking water brand. These rPET bottles are produced in partnership with Coca-Cola bottling companies, Moon Beverages Ltd., and SLMG Beverages Ltd.
This expansion of rPET bottles underscores Coca-Cola India's commitment to a greener and more sustainable future. The bottles, composed of 100% food-grade rPET (excluding caps and labels), feature an on-pack message encouraging recycling, "Recycle Me Again," along with a clear "100% recycled PET bottle" label.
These eco-friendly bottles are crafted from food-grade recycled polyethylene terephthalate (PET) using recycling technologies approved by the US FDA and European Food Safety Authority (EFSA). By repurposing recycled plastic into new PET bottles, Coca-Cola reduces its reliance on virgin plastic.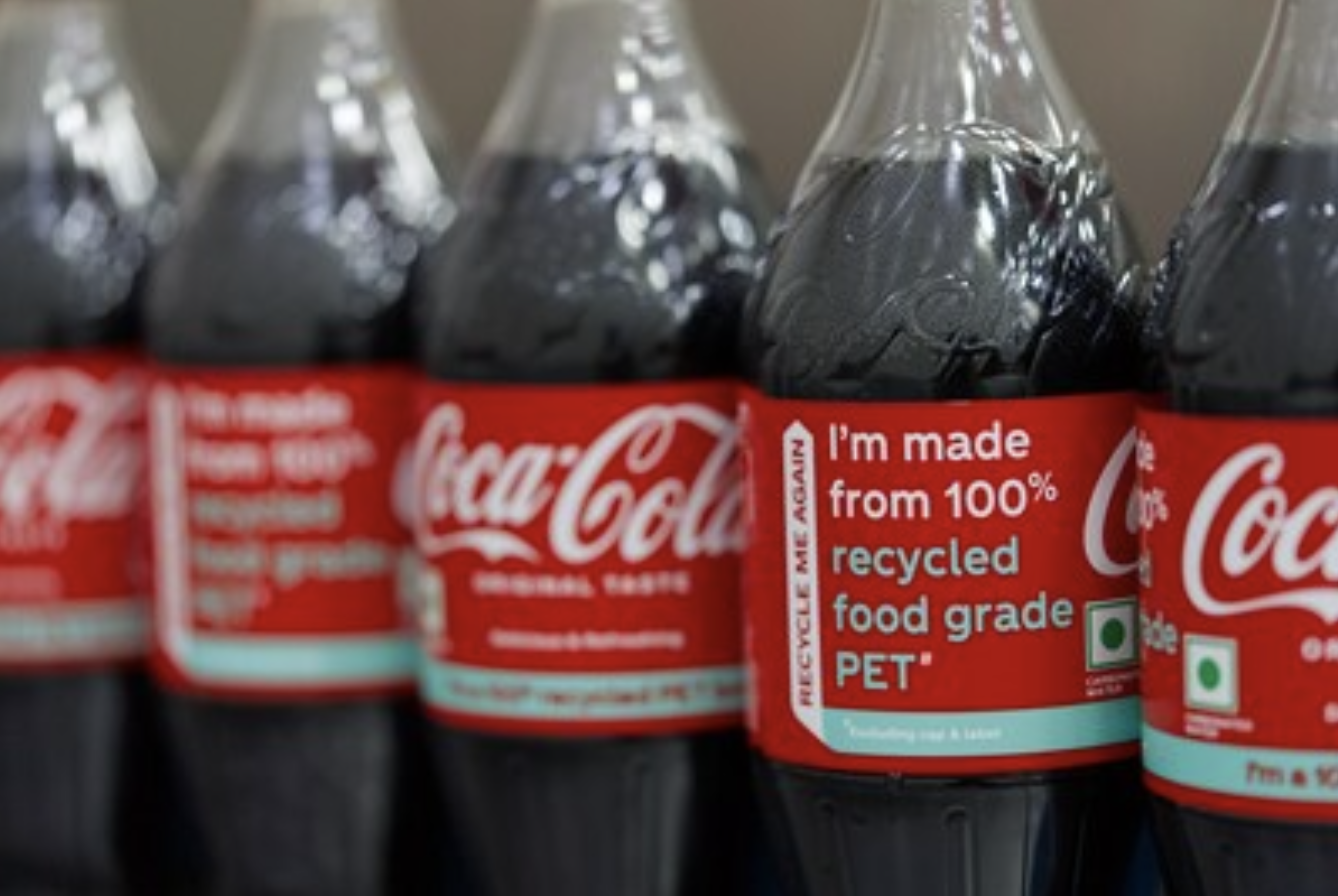 Coca-Cola Company's initiative to introduce 100% rPET bottles in more than 40 markets worldwide aligns with its ambitious World Without Waste goal, aiming to have bottles with 50% recycled content by 2030. This sustainability platform also commits to collecting and recycling an equivalent bottle or can for each one sold globally by 2030 and making 100% of its packaging recyclable by 2025.