Coca-Cola Canada introduces 100% recycled plastic bottles
Sustainability
The Coca-Cola Company in Canada will introduce 100% recycled plastic (excluding caps and labels) bottles for all 500mL sparkling beverages by early 2024.
This sustainable shift is a step towards building a circular plastic economy in Canada.
After recycling, PET material becomes raw material for new bottles. Each 100% recycled plastic bottle will carry "Recycle Me Again" messaging to encourage recycling.
The move aligns with Coca-Cola's World Without Waste goals to have at least 50% recycled content in its packaging by 2030. It's expected to save 7.6 million pounds of new plastic in 2024 and reduce about 7,000 metric tons of CO2 emissions annually, equivalent to removing nearly 1,500 cars from the road for a year.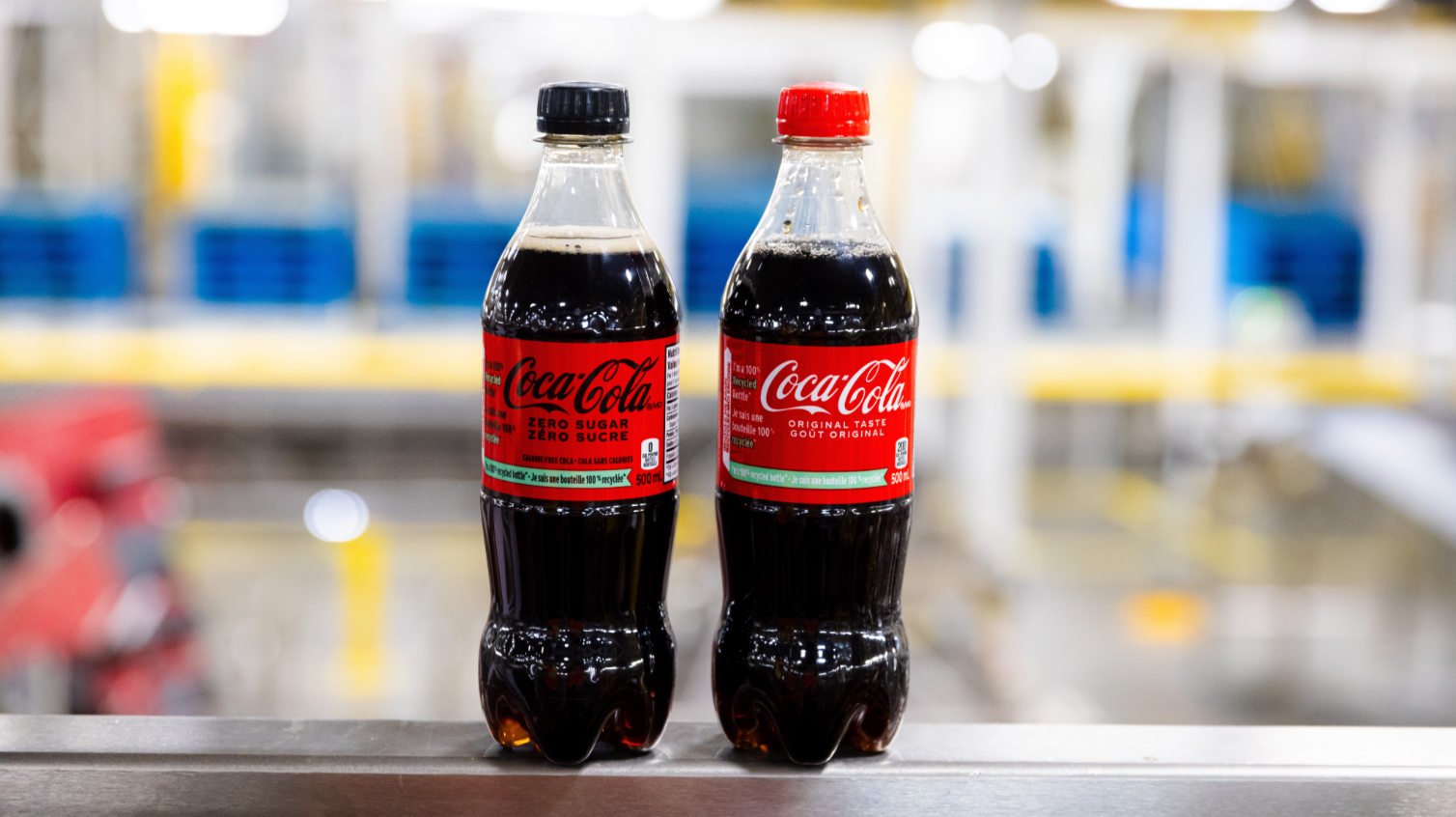 The bottles will be produced locally at multiple facilities across Canada.
Kurt Ritter, Vice President & General Manager, Sustainability, Coca-Cola North America, said: This means that no virgin PET plastic will be used for our sparkling 500mL bottles under normal circumstances going forward in Canada. We hope that transitioning our 500mL sparkling portfolio to 100% recycled plastic will increase the amount of high-quality, food-grade, recycled plastic available in Canada and, ultimately, enable us to offer more of our brands in this sustainable format.