Q-Pall introduces new line of heavy-duty plastic pallets
Supplier News
Q-Pall introduces and add a new line of heavy-duty pallets to its already extensive range of plastic pallets. The new QP line of heavy-duty pallets has all the advantages of the traditional heavy-duty plastic pallets added with the latest insights into technology, materials and produced with the most modern technology.
The mold for the new QP series is fully flexible and can therefore be customised with mold options, three or six runners, open or closed deck, with or without rim, and therefore offers the best solution for heavy loading in the market. The QP 1111H, 1140H and 1212H heavy-duty pallets have a static load capacity of 7500 kg, a dynamic load capacity of 2000 kg and a rack capacity up to 1375 kg. Due to the use of high-quality recycled plastic and the new design, the use of metal reinforcements is not necessary. This makes it easy to use the pallets in rugged conditions and easy to recycle at the end of their lifecycle.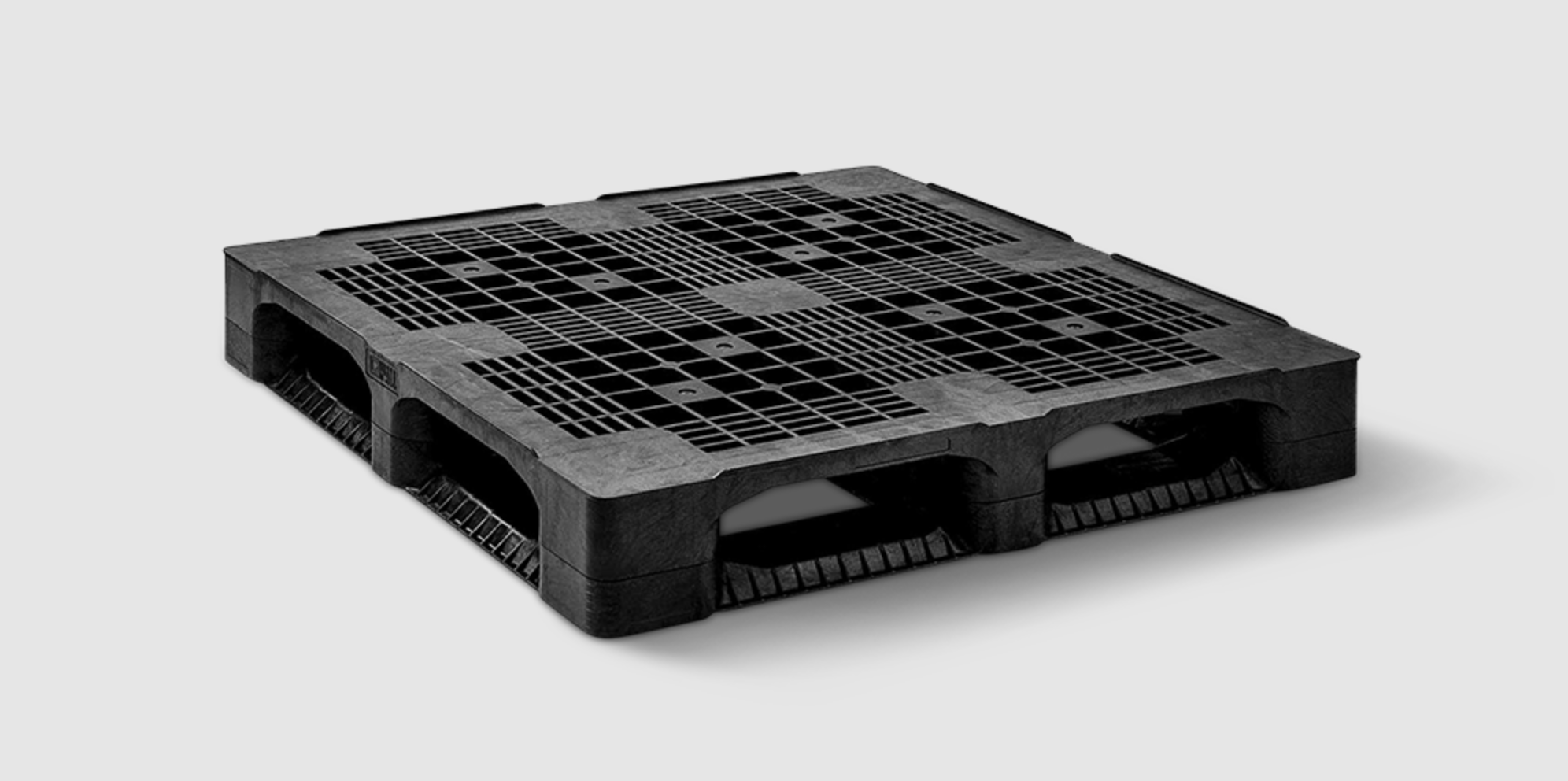 This pallet is also ideal for hygienic applications and for high rotation use as in open or closed pools. The excellent design guarantees a long pallet life and inherent impact resistance. Robust corners protect against impact, and rounded edges on the bottom reduce the risk of damage to the fork access.
The pallets are available in the dimensions 1100 (W) x 1100 (D), 1140 (W) x 1140 (D) and 1200 (W) x 1200 (D) x 165 (H) mm. The new QP family features a complex top deck design consisting of individual 'box' sections that provide maximum rigidity and strength.
Arno Putters, CEO of Q-Pall, says, "Our plastic pallets have been the favourite choice for many companies since our start in 2005. We continue to see a strong increase in demand for our plastic pallets due to their performance qualities and the Q-Pall business philosophy. Plastic pallets are also seen as being environmentally friendly, as they can be recycled once they have reached the end of their life span." The standard colour is black, but other colours, customisation or logos are also possible.
The pallets are also available in ESD version and with a fire-delaying coating. Heavy duty plastic pallets offer an excellent return on investment, with a lifespan of between eight and 15 years depending on use. Compared to wooden alternatives, these plastic pallets can pay for themselves within 18 months!
This article was originally published by Q-Pall.