Q-Pall: 3 common types of used pallets
Supplier News
If you choose plastic pallets, you automatically choose sustainability, because plastic pallets are often made from fully recycled plastic, such as sturdy plastic caps from soda bottles. In addition, you can choose to purchase used plastic pallets.
The price of used pallets is often very attractive. In addition, they are more sustainable than wooden pallets and more environmentally friendly than new plastic pallets. After all, no new raw materials and energy sources are used for their production. You can also choose from various models. What are the 3 applications of used pallets?
1. Multi-use pallets
Q-Pall makes multi-use pallets (also called return pallets or pool pallets) from new plastics (premium line) or recycled plastics (regular line) which are also fully recyclable thereafter. This pallet is very strong despite being much lighter than a wooden pallet. It is also advantageous to use multi-use pallets in several other respects. Although the purchase costs are higher than those of one-time pallets, it is worth the investment due to the longer lifespan and additional strength. Multi-use pallets are available in many versions and also used pallets. Are you unsure of whether pool pallets are suitable for your envisioned purpose? Our specialists are happy to assist you.
2. CP pallet
CP pallet stands for Chemical Pallet. Chemical pallets were originally developed for use by the European chemical and plastics industry. Due to the large diversity in pallets being used, it was very important for these sizes to be harmonised. Today, chemical pallets are also being used in many other industries, because they have and retain a high economical value, just as the already known wooden europallets. They are now mainly used for moving barrels with certain liquids, bagged goods, octabins, and so-called big-bags. These bags are mainly used for transporting raw materials such as powders and other fine or granular materials. These CP pallets are available as used pallets in various sizes.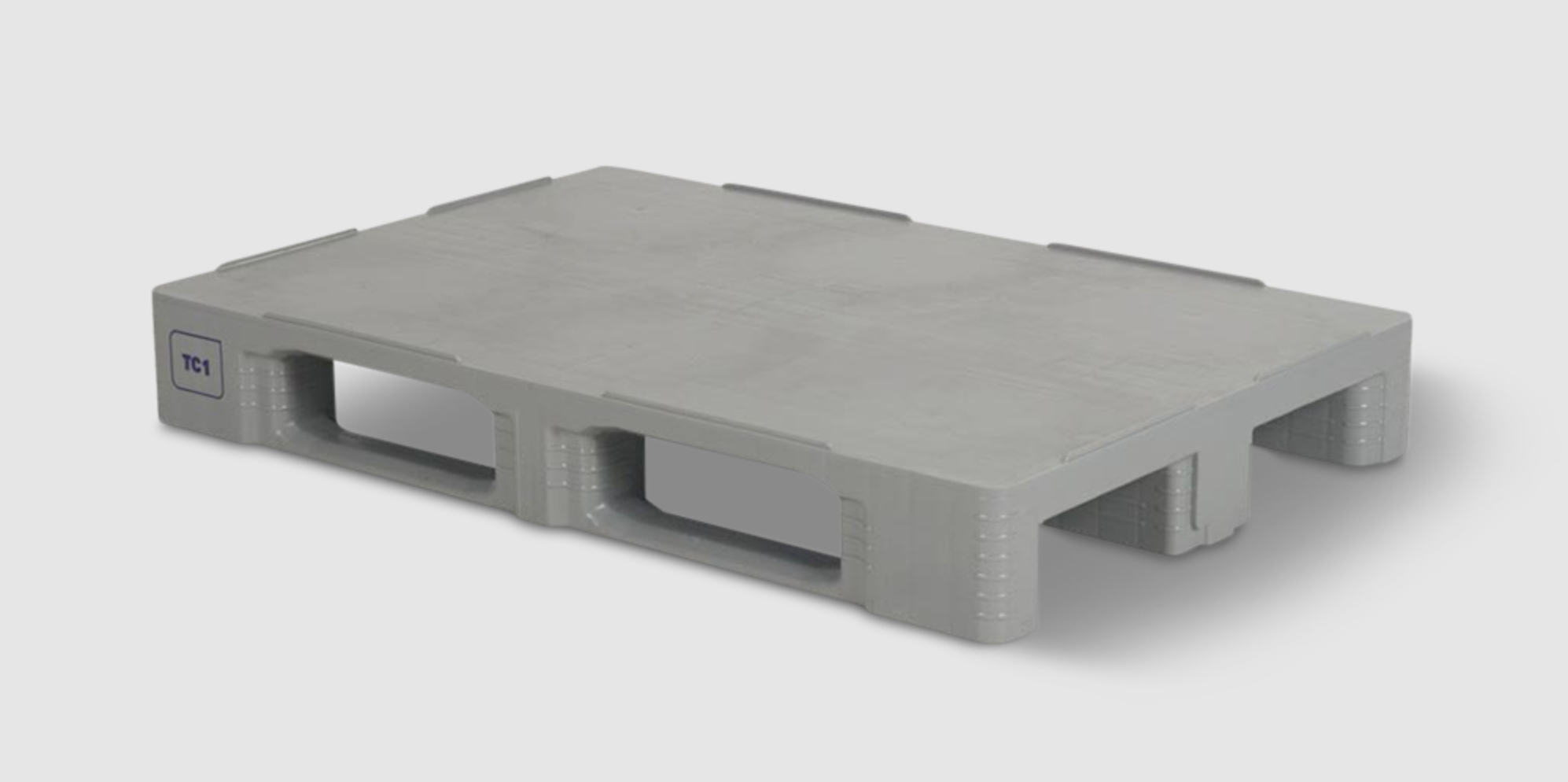 3. Hygienic pallets
Hygienic pallets are also known as food pallets. They are used in industries where pests, bacteria, and fungi are potentially disastrous (a so-called HACCP environment). These pallets have a finish that eliminates any spaces and seams where dirt can accumulate. This pallet is particularly suitable for the food industry. This concerns companies that are engaged in the preparation, treatment, processing, packaging, transporting, and distributing food and/or foodstuffs. Q-Pall's hygienic pallets are made of plastic. This material is far more hygienic than wood. After all, wood is porous, which makes wooden pallets a great nest for pests and insects. You also have the option of ordering hygienic pallets as used pallets. Would you like to know more about used pallets for your applications? Or do you have any other questions regarding our range and the possibilities? Please feel free to contact us for more information. We are happy to help you with personalised advice!
This article was originally published by Q-Pall.