Q-Pall mega-order: Delivery of one million sustainable pallets for DPB underway
Supplier News
Q-Pall, a renowned provider of plastic pallets, has embarked on a significant endeavour to fulfil a mega-order for Drankenpallet Beheer Nederland (DPB). The project involves the production and delivery of one million pallets made from recycled plastic at Q-Pall's Frisian factory. This remarkable undertaking, spanning until 2024, signifies the largest order Q-Pall has undertaken in the Netherlands since its establishment in 2005.
DPB serves as the pallet pool for the Dutch beverage industry, with a notable clientele that includes numerous Dutch breweries, soft drink manufacturers, and canned food producers.
Q-Pall recently celebrated the ceremonial production of the first plastic pallet for DPB in Balk, marking the commencement of a substantial collaboration. Over the coming months, Q-Pall will diligently manufacture and deliver sustainable pallets, contributing to DPB's mission of promoting sustainability within the beverage industry.
The ongoing partnership between Q-Pall and DPB highlights a shared commitment to environmental responsibility. By manufacturing pallets from recycled plastic, Q-Pall actively supports the circular economy and assists DPB and its esteemed clients in achieving their sustainability objectives.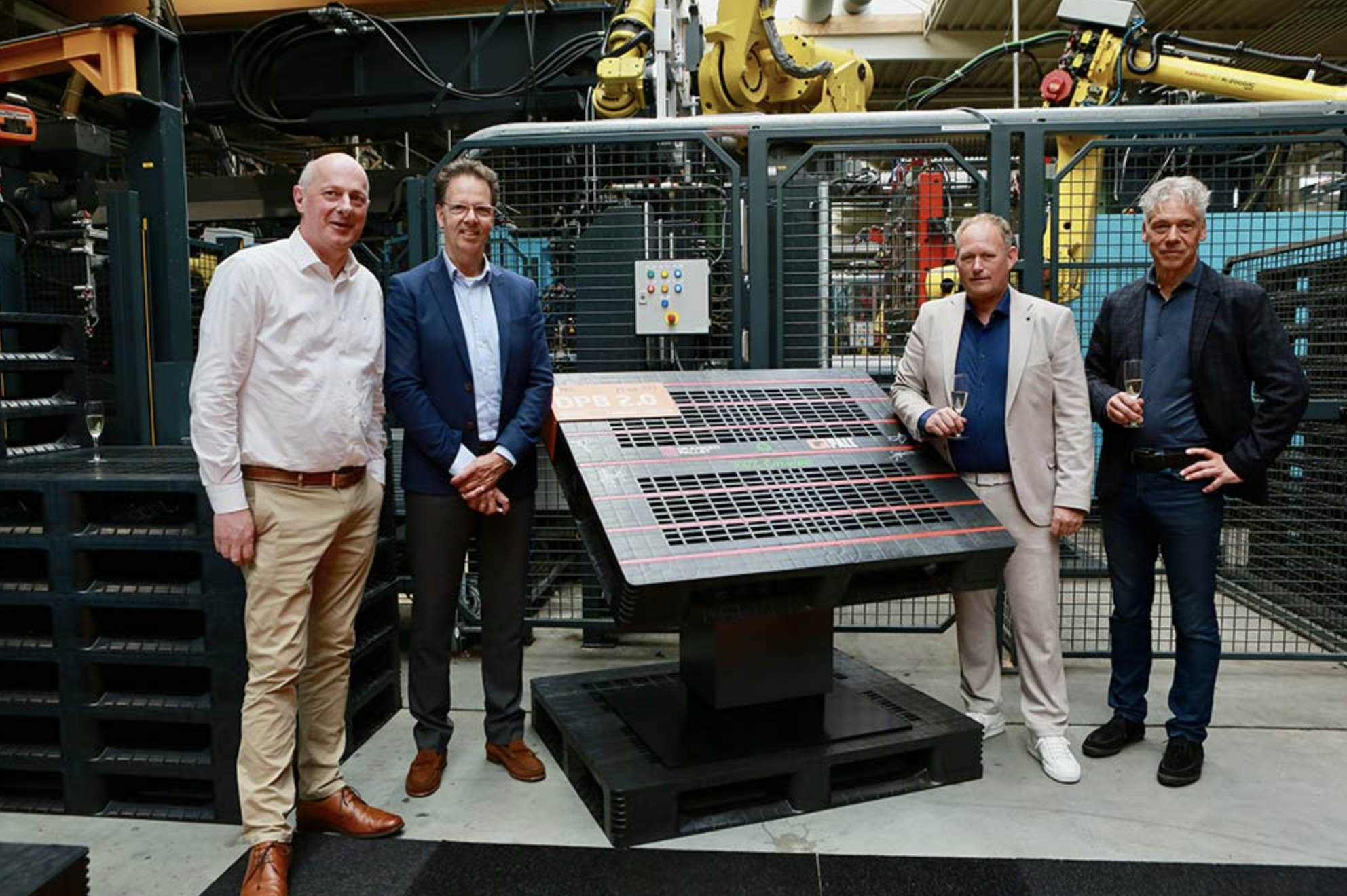 Q-Pall takes great pride in being selected as the trusted provider for this major contract and remains dedicated to delivering outstanding products that contribute to a greener future. With the ongoing production and delivery of one million sustainable pallets, Q-Pall solidifies its position as a leading supplier in the industry while continuing to prioritise environmental sustainability.
Christiaan Hamminga, Director of Dranken Pallet Beheer Nederland, said: We are very pleased with the collaboration. Q-Pall is constantly looking for ways to improve their products, has a highly modern production location with excellent quality service and short communication lines. Through these short lines and production in the Netherlands, we can act quickly. This ensures high-quality pallets that are made from recycled material and contribute to our circular ambitions.
As the project progresses, Q-Pall's commitment to quality, innovation, and sustainability will be pivotal in achieving the successful completion of the mega-order for DPB.