Join the fresh revolution: Meet Newtec at the 2023 Global Produce & Floral Show
Technology
Newtec is excited to announce its presence at the 2023 Global Produce & Floral Show (IFPA Fresh Summit), taking place from October 19 to 21 in Anaheim, California, US. Newtec will be represented by its esteemed dealers, AgPak at Booth #3435 and Fox Packaging at Booth #3033.
The IFPA Fresh Summit stands as a premier event in the fresh produce and floral industry, drawing professionals, growers, and experts from around the world. Newtec and its dealers' participation in this esteemed event underscores their commitment to revolutionizing the industry with cutting-edge solutions. Newtec manufacture and deliver innovative machines, solutions, software and services primarily to the fruits and vegetable and processed food industries.

With years of experience collaborating with growers and packhouses, Newtec has acquired a deep understanding of customers' operational challenges and how to solve them. Newtec's cost-effective weighing/packing solutions offer a number of advantages such as high weighing accuracy, flexibility, quality and production optimisation.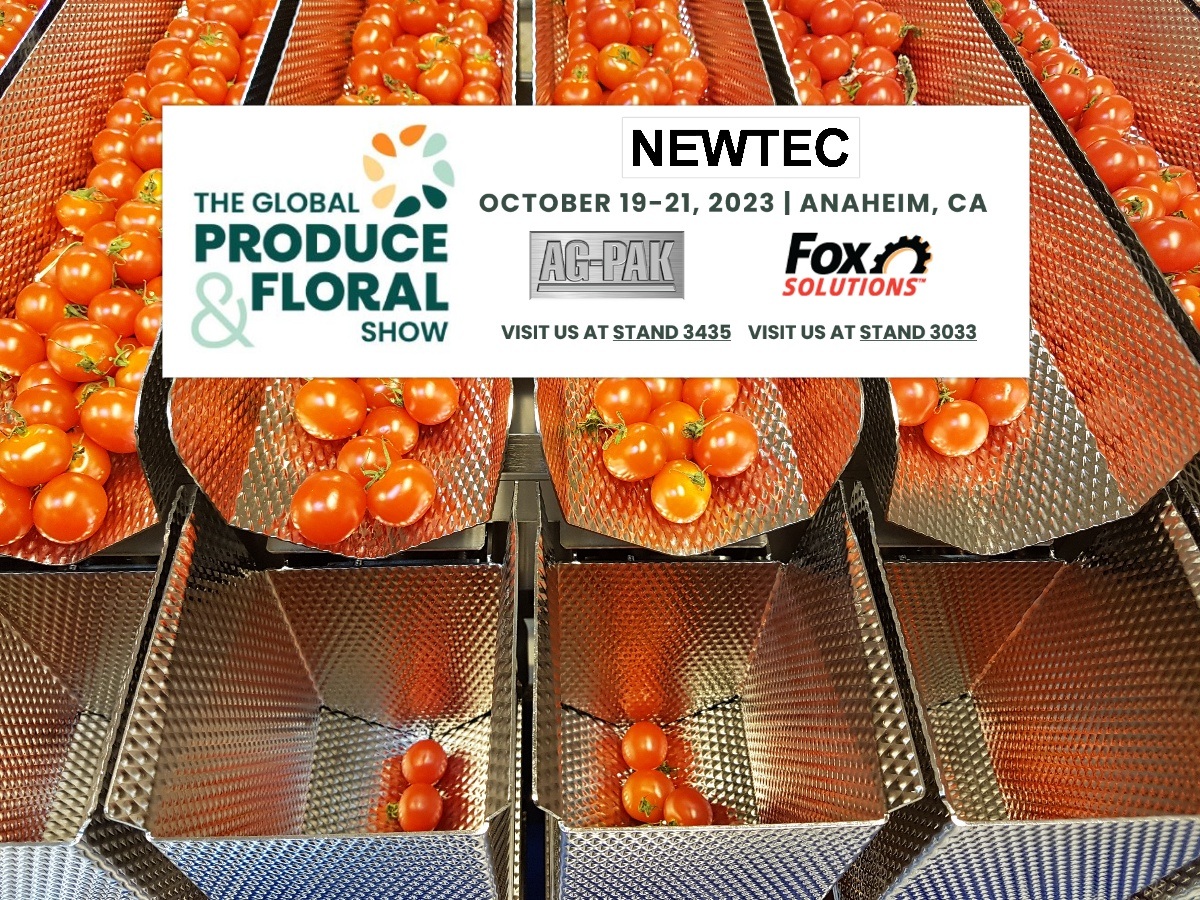 The sales team look forward to your questions, discussions about future projects, and the opportunity to demonstrate how we they optimize your production.