UKVIA unveils action plan to reduce single-use vape packaging waste
Sustainability
The UK Vaping Industry Association (UKVIA) has unveiled a comprehensive "Greenprint for Sustainable Vaping," aimed at reducing the environmental impact of vapes, particularly single-use products. The plan was developed in consultation with leading players in the waste industry, regulators, retail sector, vape manufacturers, and experts in consumer behaviour.
The plan includes measures to encourage recycling, reduce waste, and promote environmentally-friendly practices in the vaping industry. Retailers will be encouraged to use in-store posters to inform customers that used vape devices should be recycled and not thrown away. Staff will also be given better training to advise customers on recycling options, and in-store collection points for all used vape devices will be provided.
The industry will refer to disposables as recyclables, and incentives will be offered to customers for recycling used devices. Public information campaigns will be developed to normalise recycling, and smartphone apps will inform vapers of their nearest vape recycling bin. The packaging of vape devices will be redesigned to highlight that they must be recycled and not thrown away.
Product design will also be improved to facilitate the recycling process. Vape manufacturers will visit waste processing plants to understand material flow and build this factor into the design of their products. The industry will also look at more environmentally-friendly power sources than lithium batteries.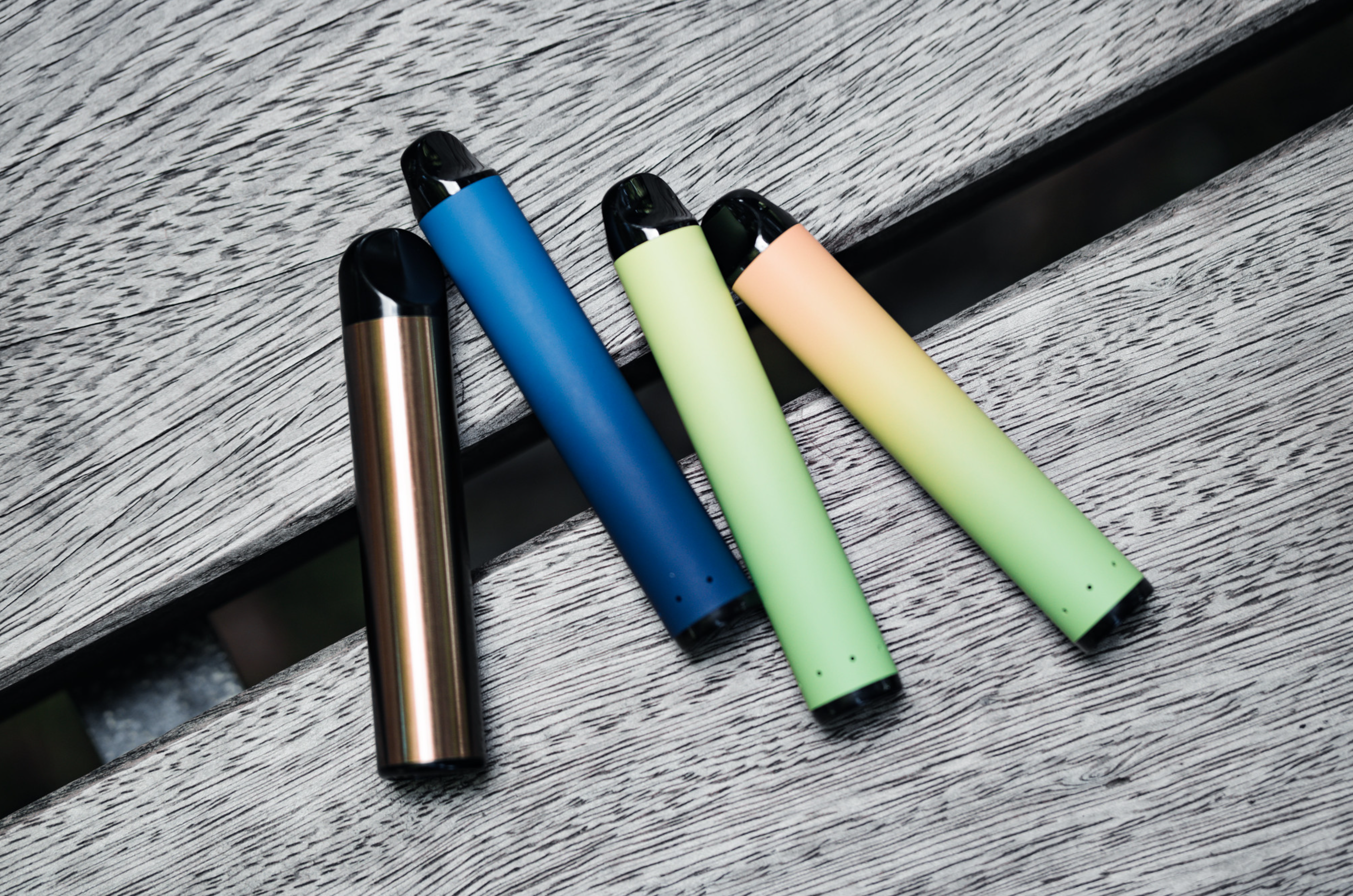 Waste infrastructure will be improved by setting up recycling collection facilities at point of use, such as pubs, clubs, transport hubs, and offices. The vape industry and waste providers will work closely together to find a viable, long-term solution for disposing of and recycling products. The waste industry will design simple and easy-to-use vape recycling containers.
John Dunne, Director General, UKVIA: Whilst entry-level single use devices are responsible for record numbers of adult smokers switching to vaping due their ease of use and convenience, the industry realises that much more must be done to safeguard against their impact on the environment. The fact is that disposables have been around for a while but have become hugely popular in the last couple of years, particularly with those on low incomes who are amongst the most prevalent smokers.

The Greenprint aims to mobilise environmental action to support a sustainable vaping sector in the future. It covers the development of recycling infrastructure which is fit for the vaping industry, new vape innovations that make products more recyclable and reusable, as well as the support that needs to be put in place to encourage greater retailer and consumer participation in the environmentally-conscious disposal of vape products.
To ensure environmental responsibility, relevant vape businesses will be compliant with regulations such as the Waste Electrical and Electronic Equipment Regulations 2013 (WEEE regulations), the Producer Responsibility Obligations (Packaging Waste) Regulations 2007, and the Packaging Waste (Data Reporting) Regulations 2023. Producers will register with an environmental regulator or join a Producer Compliance Scheme, depending on product volumes. The regulatory framework will also reward producers for their environmental performances and revise legislation to increase maximum tank sizes from 2ml to 10ml to reduce waste drastically.