Sephora unveils cosmetics collection programme to tackle packaging waste
Sustainability
Sephora, the leading prestige beauty omni-retailer in the U.S. and Canada, has teamed up with nonprofit collective Pact to launch "Beauty (Re)purposed", its first North American empties collection programme.
The initiative, which will roll out in May 2023 to more than 600 stores, aims to reduce hard-to-recycle packaging waste and make the process more accessible for consumers. Currently, much of the beauty and wellness industry's hard-to-recycle packaging ends up in landfills because it is too small, too flexible, or made of too many materials to be traditionally recycled, and the rules for recycling differ or are complex.
"Beauty (Re)Purposed" will allow consumers to drop off their empty beauty packaging at any Sephora retail store, regardless of brand, and give their beauty products a second life. Once enough volume has been collected, Pact will sell the collected materials to a partner who will convert them into new products such as carpet, pallets, asphalt, new packaging, or energy. Sephora has partnered with g2 revolution for more than a decade to divert 23.7 million pounds of returned, damaged, or expired cosmetic product waste from landfills, and the company will provide support to "Beauty (Re)Purposed" with Pact.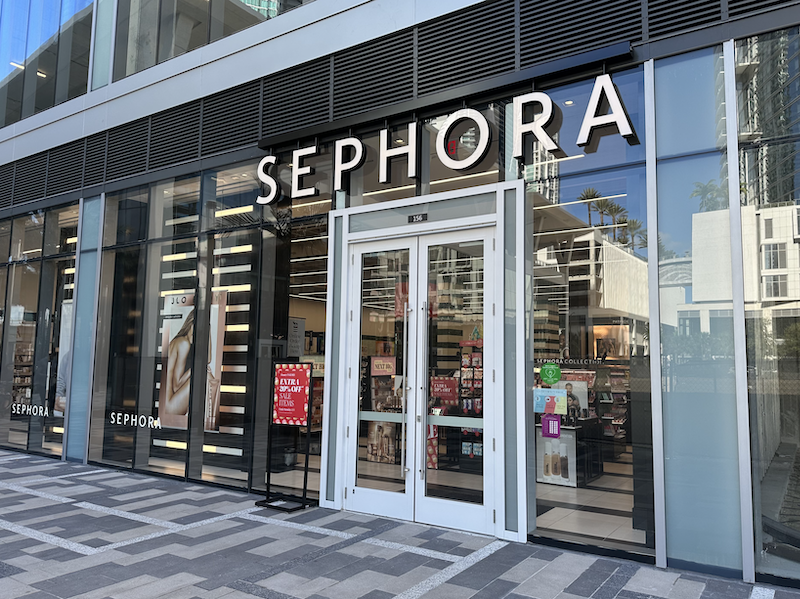 Sephora believes that "Beauty (Re)Purposed" is the best solution for current packaging waste, and the company will continue to learn and adapt as the programme scales. The retailer's partnership with Pact is a critical step towards driving change and designing packaging for end-of-life realities from the start. By raising awareness of the beauty industry's packaging problem, Sephora hopes to create smarter packaging in the future while empowering consumers to dispose of their empties properly.
"The launch of the Beauty (Re)Purposed program is an exciting step forward in Sephora's commitment to leading the industry and offering more sustainable solutions for the communities we serve. And the reality is that discarding beauty packaging can be complex for many consumers." said Desta Raines, Director of Sustainability at Sephora. "It was important for Sephora to find a partner like Pact who shares our values and, in collaboration, can help to educate our clients and the broader industry in making the process more accessible for all."
"Beauty (Re)Purposed" is an ongoing initiative for Sephora, and the company hopes that all beauty consumers will consider leveraging Sephora as a destination for their empties and partner for good.