Quaker Oats ditches plastic: Introduces paper pots
Sustainability
Quaker Oats is making a sustainable shift by introducing new paper packaging for its entire porridge pot range.
This move is expected to cut the brand's annual virgin plastic usage by up to 200 tonnes, simplifying recycling for consumers who now only need to recycle a single piece of packaging.
As Quaker Oats holds nearly half (47%) of the UK porridge pot market, this initiative marks a significant reduction in nationwide plastic consumption.
The change is part of PepsiCo's broader commitment to sustainability, showcased by recent packaging innovations in brands like Walkers.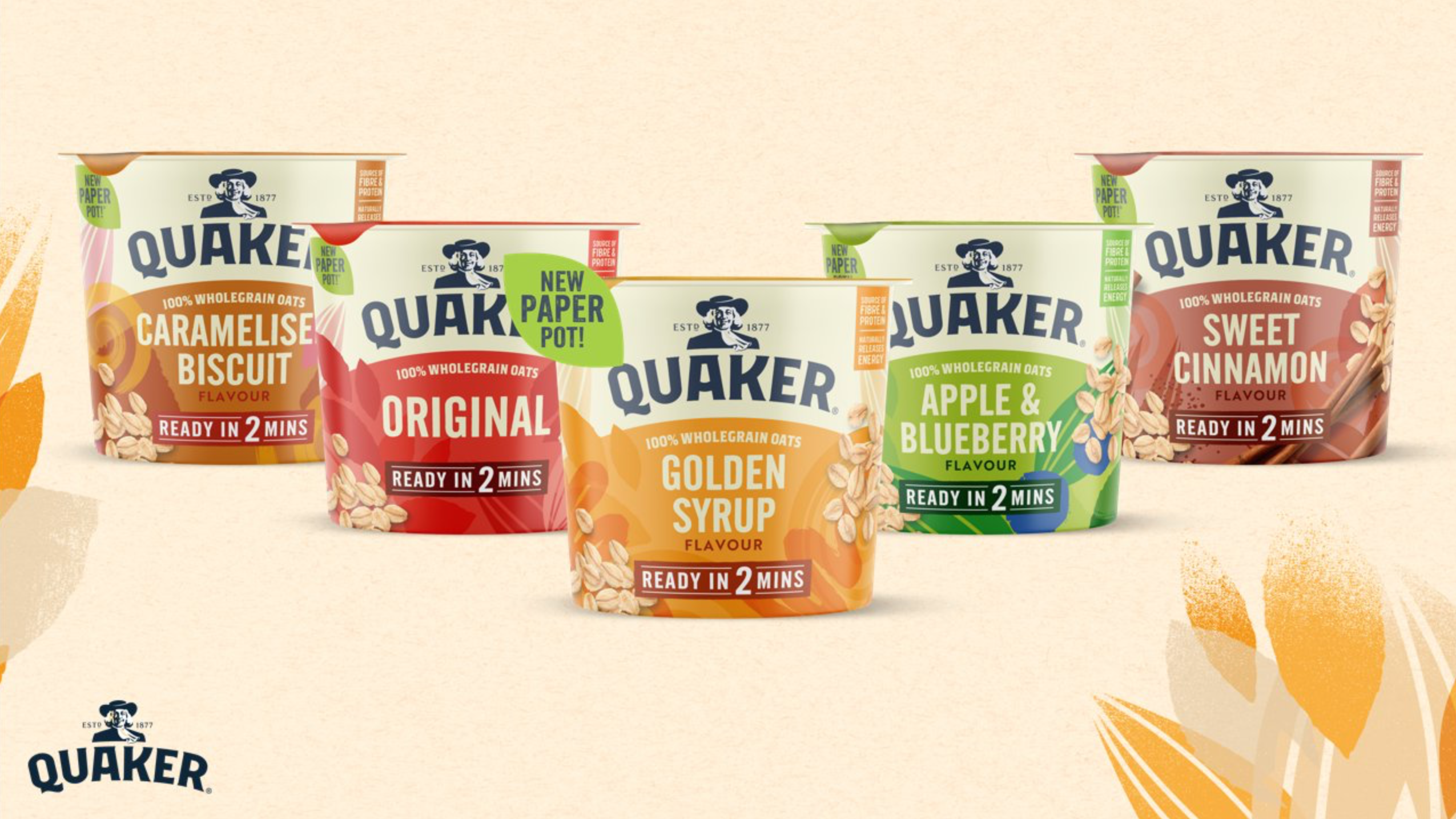 Gareth Callan, Sustainable Packaging Lead, PepsiCo UK & Ireland, said: Quaker Oats was one of the first branded porridge pots on the market, so we're proud to also be leading in packaging innovation and plastic reduction. We know convenience is a key factor in driving recycling rates, which is another important reason for launching this new packaging, and we're pleased to be making it as easy as possible for Quaker fans to recycle their pots, wherever they are.
This eco-friendly transition aligns with PepsiCo Positive, the company's plan to achieve net-zero emissions by 2040, reinforcing their dedication to environmental responsibility.