Walkers launches paper multipack bags following successful trial
Sustainability
Thanks to an exclusive trial's resounding success in 800 Tesco stores earlier this year, Walkers, the 'nation's favourite' crisp brand, is introducing new paper outer bags for Walkers Baked multipacks.
This eco-friendly innovation will reduce the brand's annual use of virgin plastic by 180 tonnes. The paper outer bags, a 'first' for savoury snacks flexible packaging in the UK, will soon be available in all major supermarkets. They can be easily recycled alongside other paper materials, making them a great choice for environmentally-conscious consumers. This initiative also plays a part in decreasing greenhouse gas emissions.
This progressive step is part of PepsiCo Positive, a commitment to health and sustainability, and follows the goal of reaching net-zero emissions by 2040. Across PepsiCo Europe, including UK brands like Snack A Jacks, Walkers, Doritos, Quavers, and Wotsits, the plan is to eliminate virgin fossil-based plastic from crisp and snack bags by 2030 and transition to 100% recycled or renewable content. Additionally, Walkers has already introduced cardboard outer packaging for numerous Walkers multipacks and is currently testing 'bagless' Snack A Jacks multipacks that use a tape-like strip to secure individual packets.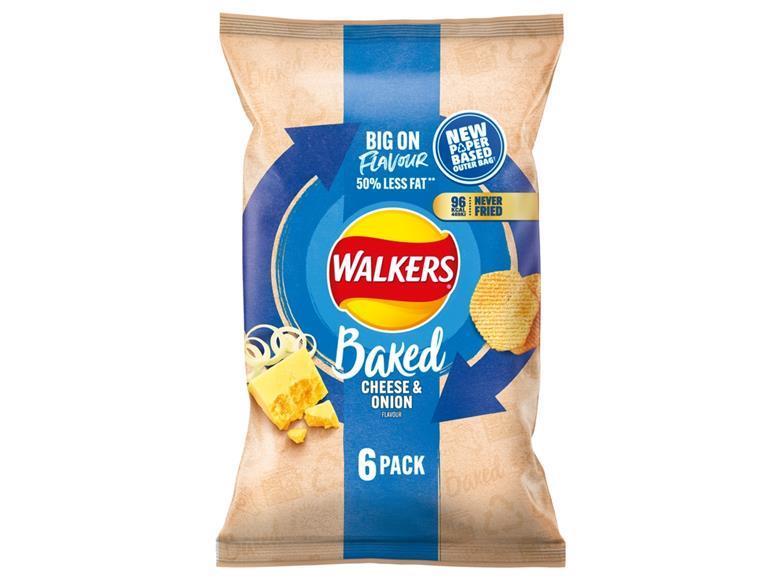 Walkers' decision to roll out paper multipack bags follows the triumph of their exclusive trial, marking a significant leap towards sustainability.
Gareth Callan, Sustainable Packaging Lead, PepsiCo UK & Ireland, said: We are constantly innovating new ways to remove virgin plastic in our packaging. It's exciting to see our successful trial of this paper pack lead to a nationwide roll-out. At this scale, the new packaging will deliver a huge reduction in virgin plastic, while also helping to lower our carbon footprint.