PepsiCo unveils 'bagless' multipacks for Snack A Jacks
Sustainability
PepsiCo has announced the introduction of new multipack packaging for their Snack A Jacks range.
The recently launched packaging, which is now available exclusively at Tesco stores throughout the UK, features a reduction of 86% in plastic used for the outer packaging compared to the previous multipack design. In an innovative move for Snack A Jacks, the new multipack is designed without individual plastic bags. Instead, it incorporates a tape-like strip that securely holds together five individual packets of Snack A Jacks.
This environmentally friendly packaging format is a significant step towards sustainability, as both the new outer tape and the individual packets are officially recognised as recyclable according to the UK On-Pack Recycling Label Scheme (OPRL). Consumers can conveniently recycle them at flexible packaging collection points located in supermarkets across the country.
The introduction of this new packaging marks the third major sustainable packaging trial conducted by PepsiCo in collaboration with Tesco. Previously, they successfully trialed a cardboard design for Walkers multipacks as a replacement for the outer plastic packaging. Additionally, they piloted paper-based outer packaging for Walkers Baked multipacks earlier this year.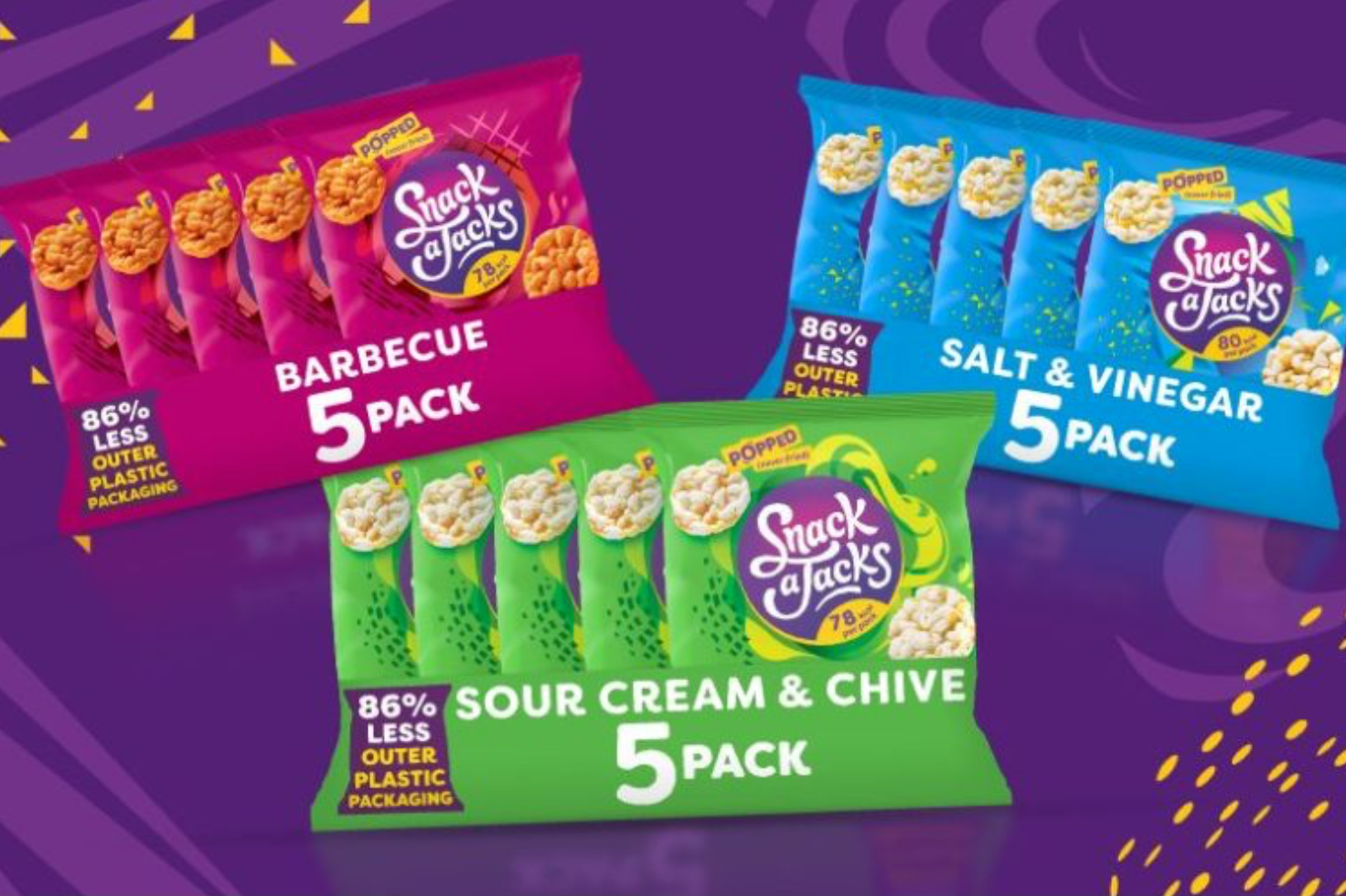 This progressive trial was made possible by PepsiCo's investment of over £2 million in state-of-the-art equipment, enhancing their capabilities to reduce plastic packaging at the Walkers' Skelmersdale site in Lancashire, where Snack A Jacks are produced. The initiative aligns with PepsiCo Positive, their comprehensive health and sustainability transformation plan, which includes a commitment to achieve net zero emissions by 2040.
Our new bagless multipack design is an innovative example of the solutions we're exploring to reduce virgin fossil plastic use across our portfolio. We're looking forward to assessing this new format as part of our commitment to creating a world where packaging never becomes waste. Gareth Callan, Packaging Sustainability Lead, PepsiCo UK & Ireland.

PepsiCo has set a broader target to eliminate the use of virgin fossil-based plastic in crisp and snack bags by 2030. This ambitious goal encompasses popular UK brands such as Snack A Jacks, Walkers, Doritos, Quavers, Wotsits, and Pipers. PepsiCo aims to accomplish this by utilising 100% recycled or renewable content in their packaging materials, reinforcing their dedication to a more sustainable future.