Morrisons trials coffee pod recycling points in UK stores
Sustainability
Morrisons has partnered with Podback to trial recycling points for coffee machine pods in 29 stores. Customers can collect Podback recycling bags, fill them with used pods, and recycle in dedicated bins at the store's entrance.
Morrisons was the first to support Podback and offers free recycling bags in all its stores. Over 800 million coffee pods were bought in the UK last year, making recycling options essential.
Morrisons will become a Podback member, allowing recycling of its own-brand pods and 24 other pod brands across the coffee sector. Aluminium and plastic pods are sent to separate recycling plants.
Podback recycles aluminium pods into ingots for new products and turns plastic pods into various items. Used coffee grounds undergo anaerobic digestion.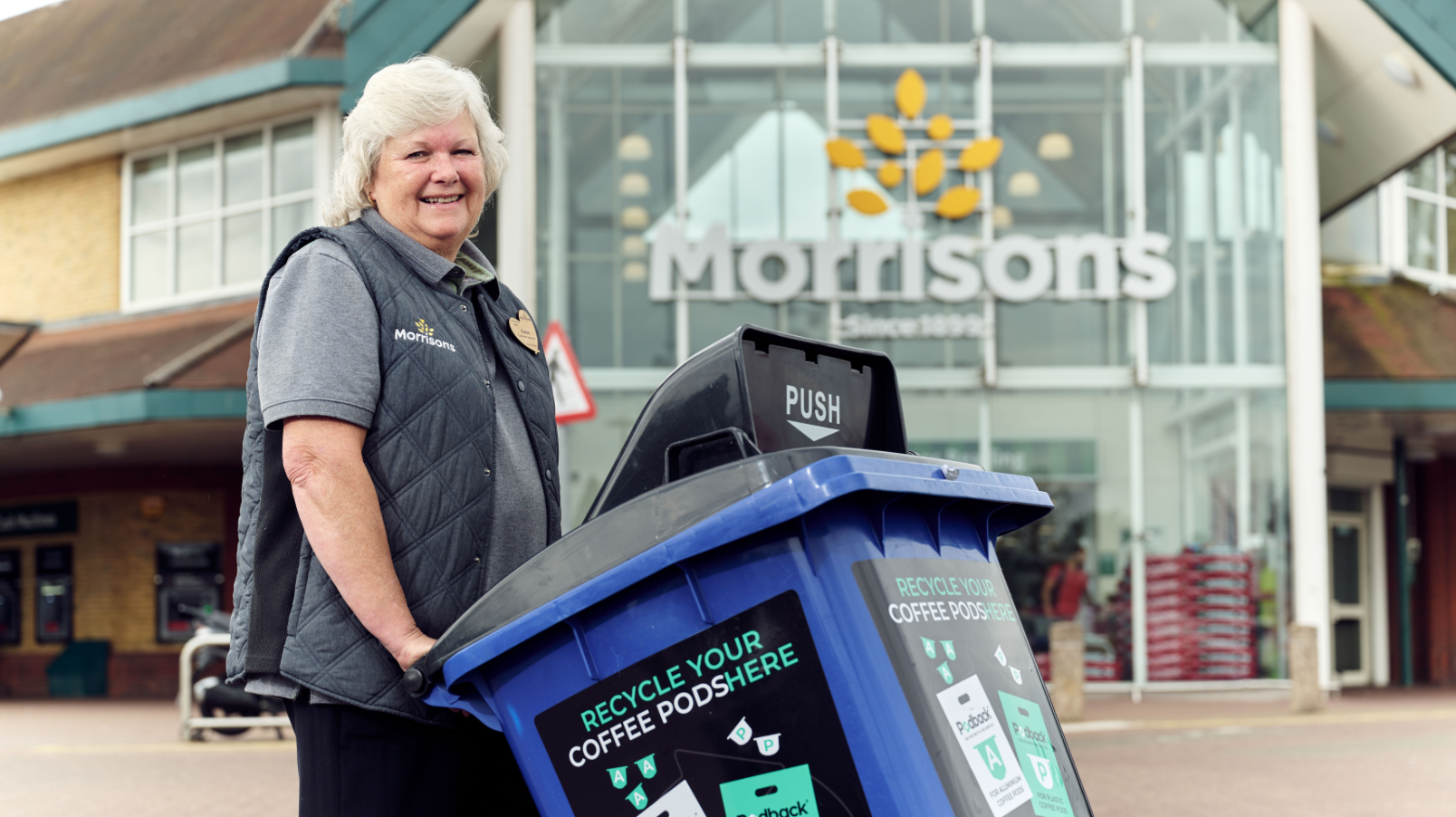 Natasha Cook, Sustainable Packaging and Plastics Manager at Morrisons, said: We're excited to be launching this trial with Podback as we look to make it even easier for our customers who want to brew fresh coffee at home to recycle their used coffee pods. Now they can grab a Podback bag, fill it at home and simply drop it off on their next store trip.
Morrisons continues its commitment to sustainability, offering soft plastic, battery, and inkjet recycling facilities. It has reduced over 10,000 tonnes of plastic packaging yearly since 2017.