Greiner Packaging reveals breakthrough in sustainable injection molded r-PET cup production
Sustainability
Greiner Packaging, in collaboration with injection molding machine manufacturer Engel and mold maker Brink nv, has achieved a breakthrough in the development of thin-walled cups made of recycled PET (r-PET) using injection molding technology.
These cups have significant CO2e savings potential, are suitable for filling lines, and are sealable.
The use of 100% r-PET results in up to a 4-fold reduction in CO2e emissions compared to virgin PP material.
This development underlines the potential of cross-industry cooperation for a circular economy, as well as the importance of lightweight, recycled, and recyclable packaging in meeting environmental and legal requirements.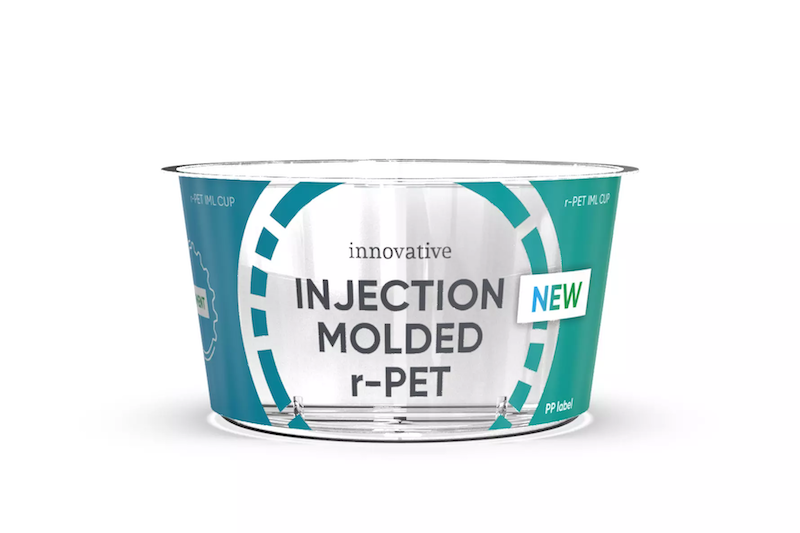 When developing the thin-walled, injection-molded cups made of PET, it was particularly important for us to develop a solution that was not only innovative but also able to withstand our customers' industrial requirements. The cups we developed together with Brink and Engel are designed in such a way that a transition to the new generation of cups is possible, both in filling and sealing - Sebastian Diensthuber, Global Product Group Manager.

Greiner Packaging showcases innovation with injection molded PET cups made from up to 100% recycled material, paving the way for circular economy. The breakthrough development demonstrates the potential for cross-industry cooperation to create sustainable packaging solutions that can be recycled and reused in a closed loop system. The technology enables a range of packaging types, including cups, to be effectively recycled and repurposed.