Circular economy and social impact: Borealis and Ecopost join forces to address plastic waste and poverty in Kenya
Sustainability
In Kenya, over 22,000 tons of waste are generated daily, with Nairobi alone producing more than 2,400 tons. The country also faces challenges with poverty, with 36% of the population living below the poverty line, and deforestation, as only 6% of the country's surface is covered by forest.
Ecopost is tackling these issues through a circular economy model that involves collecting and recycling plastic waste, creating jobs for waste collectors and operators, and offering eco-friendly alternatives to fossil-based plastics for various applications, including building materials.
Ecopost also prioritises working with marginalised groups, including youth and women who collect and prepare waste materials for recycling. However, these individuals often receive low compensation for their efforts. To address this, Ecopost formalises the informal waste collection sector and provides training and capacity building across the value chain.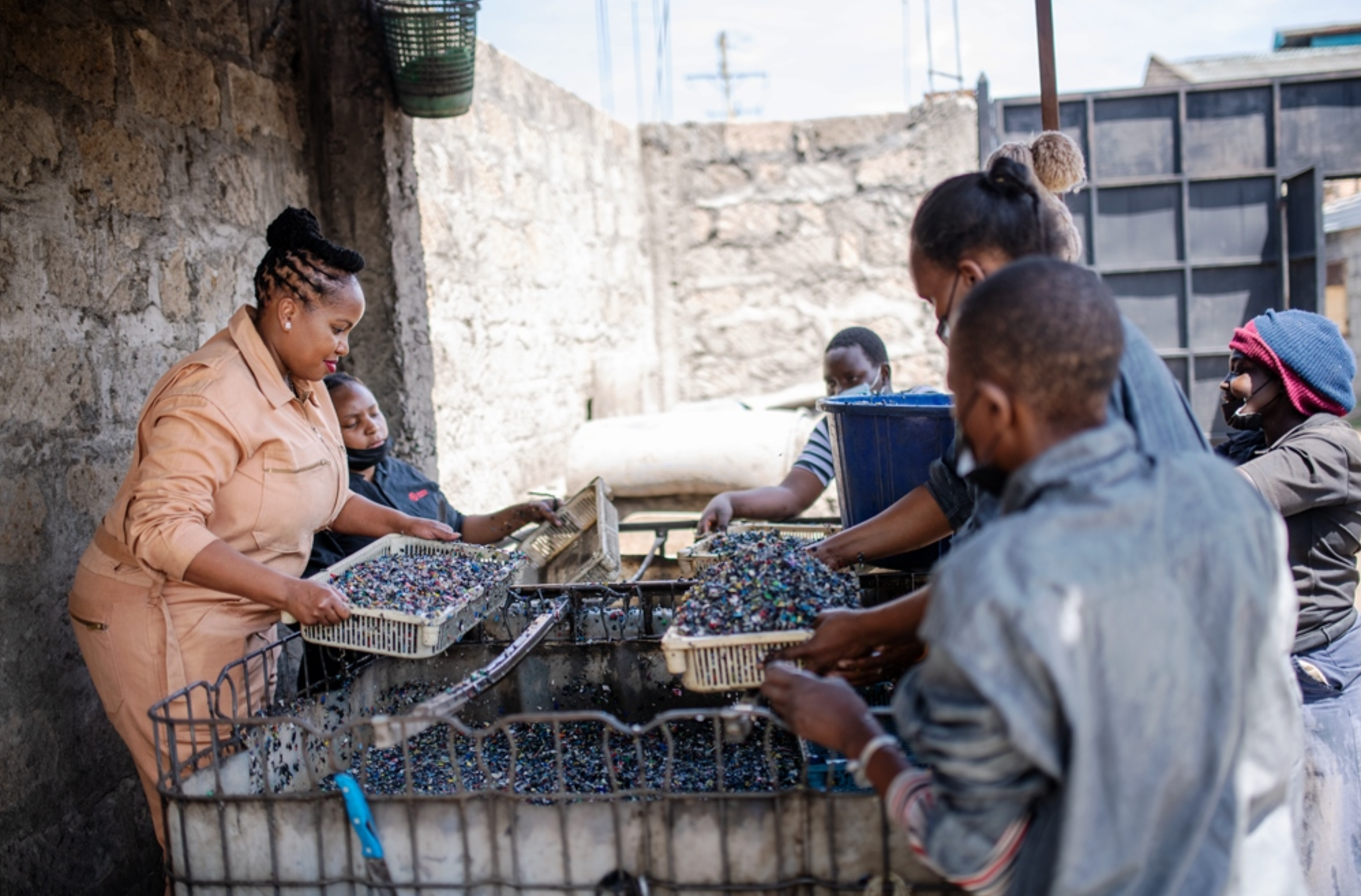 Borealis shares Ecopost's vision of promoting circularity and creating a positive socio-economic and environmental impact. Through the Borealis Social Fund, which focuses on education and social integration, water and energy, as well as waste and resource efficiency, Borealis will provide financial support to Ecopost's efforts to boost waste recycling in Kenya.
Specifically, Borealis will fund capacity building, training, and entrepreneurial start-up kits for youth and women waste collectors, thereby advancing the circular economy and uplifting underserved communities in Kenya.
"We very much welcome Borealis' support of our activities to implement the selected modules to improve the informal waste collection.", says Lorna Rutto, CEO of Ecopost Ltd. "The funds will make a positive impact to Ecopost as well as thousands of young people and women in the marginalized areas. It will be incredibly valuable in creating a more positive socio-economic and environmental impact."
"Mismanaged waste adversely impacts livelihoods, human health and hinders sustainable development. Partnering with Ecopost not only complements Borealis' vision towards a circular economy, but also helps reducing socio-economic differences, a key target area of the Borealis Social Fund." - Markus Horcher, Director Sustainability & Public Affairs at Borealis AG comments.