Tetra Pak partners with Flow Water and Live Nation Canada for Custom Printing
Supplier News
Flow Beverage Corp. and Live Nation Canada new carton designs showcase Tetra Pak® Custom Printing's unique advertising opportunities.

Tetra Pak is pleased to announce the first Custom Printing collaboration. The launch follows the successful validation of the Tetra Pak® Custom Printing solution, encompassing over 100 million packages, and is set to unleash new business and marketing opportunities with increased flexibility and customization, all within the package in the consumer's hand. Flow Beverage Corp. ("Flow" or the "Company"), distributing a naturally alkaline spring water across U.S. and Canada, is the first brand to leverage this unique technology to create one-of-a-kind designs, for a truly immersive and engaging consumer experience.
Pedro Gonçalves, Marketing Director U.S. and Canada, Tetra Pak, said: In today's world, brands need the ability to quickly activate marketing efforts and capitalize on consumer trends. Tetra Pak® Custom Printing allows brands greater agility than ever before to create impactful, unique campaigns that diversify their advertising strategies in a cost-effective way. We are proud to collaborate with Flow to bring to life five bespoke designs that will soon be available at select Live Nation Canada venues as concert attendees leave their favorite shows this fall.
Nicholas Reichenbach, Founder and Chief Executive Officer of Flow, commented: We are thrilled to be the first brand to market the unique Tetra Pak® Custom Printing solution, which has allowed us to not only elevate the design of Flow's cartons, but also to open up new horizons in advertising possibilities. The packaging provides an artful medium that speaks volumes about our commitment to quality, sustainability, and memorable experiences. This is just the beginning, and we can't wait to see more of our strategic food service and retail partners express their brand and sustainability values on pack together with us, as we continue to flow with creative ideas and shape the future of beverage carton packaging together.
Printing redefined
Tetra Pak® Custom Printing is the first and only premium ink jet-based carton package printing solution to offer brands an innovative, cost-effective and customizable system while providing all the environmental benefits of paper-based beverage cartons. With this offering, companies can utilize promotional activations such as varied designs within a single case or limited-edition packaging collaborations to take their marketing and media mix to the next level.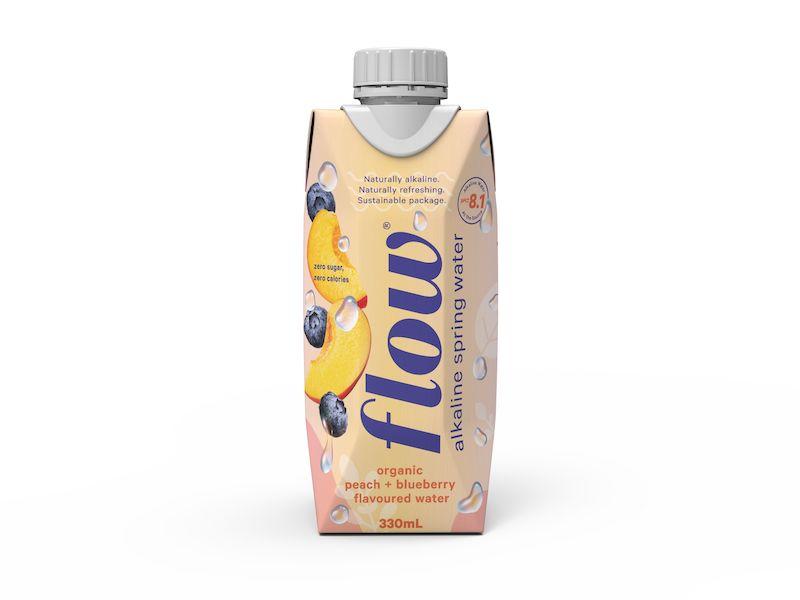 Ola Elmqvist, Executive Vice President Packaging Solutions, Tetra Pak, concluded: Digital printing opens a world of opportunities for brands looking for powerful promotional campaigns, and it is an ideal solution for start-up businesses launching a new product. By enabling crisp high-quality images and lifelike designs, it can also give products a premium look. We look forward to innovating alongside more brands to unlock untapped potential with one-of-a-kind marketing collaborations through Tetra Pak® Custom Printing.
This article was originally published by Tetra Pak.