Signode introduces new BST battery powered tool for sealless steel strapping
Supplier News
Signode, the leading global manufacturer of a broad spectrum of automated packaging equipment, tools, and consumables, has launched its new BST Battery Powered Tool for Sealless Steel Strapping. Featuring an ergonomic design and multiple productivity-enhancing features, this new tool delivers unparalleled performance in demanding applications.
The BST simplifies operation and maximises reliability with an electronically controlled and reproducible strapping process. This new launch features a Sealless notched joint that enables increased security and stability for loads requiring heavy duty tension.
"The sealless feature of the new BST tool expands the possibilities for heavy duty steel strapping," says Ralph Kieffer, Director of Global Market Development at Signode. "We listened to what our global customers were looking for in a mobile steel strapping tool, and that important input guided our design and development process."
The BST also enables increased operational efficiency, with a battery charge time of just 30 minutes and up to 500 cycles per charge. These features allow for seamless and continuous operation with full mobility throughout the plant. While the tool is also effective in stationary applications, the mobility of the unit eliminates tripping hazards and limitations of air systems.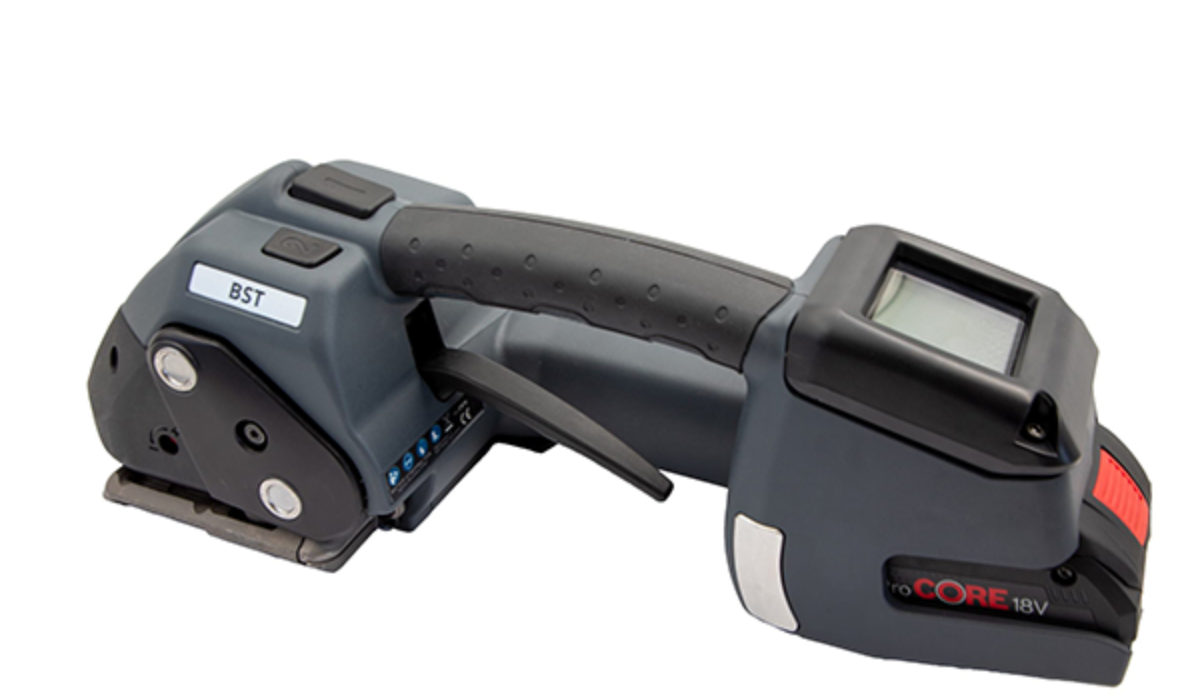 This new tool is the latest in Signode's suite of battery-powered hand tools for steel strapping. Building on the success of the BPT-H and BPT-L models, the BST features the same ease-of-use benefits for improved flexibility and functionality. Lightweight and ergonomic, the tool's innovative design allows for effortless operation. Intelligent features include an intuitive touchscreen user interface, real time indication of the strapping status, and visual and acoustic signals. The touchscreen interface also allows for quick and comfortable adjustment of the strapping parameters depending on the package. Users can also select manual, semi or fully automatic operation modes, as well as program a favourite setting for accurate and repeatable strap tensioning and sealing.
This article was originally published by Signode.