ORBIS transporting batteries safely using reusable packaging
Supplier News
The challenge of transporting dangerous goods: transporting batteries safely using reusable packaging
More electric cars on the streets and increasing electrification in various industrial sectors - the demand for lithium-ion batteries is growing rapidly. According to the Association of European Car Manufacturers (ACEA), 63 percent more e-cars were registered last year than in the previous year. By 2030, experts expect a 20-fold increase in battery production capacity in Europe.
"Lithium-ion batteries are classified as dangerous goods and therefore require high safety standards during transport and storage," says Christian Hemming, Technical Director EMEA at ORBIS Europe. "The safe and at the same time sustainable transport of these considerable amounts of batteries is challenging."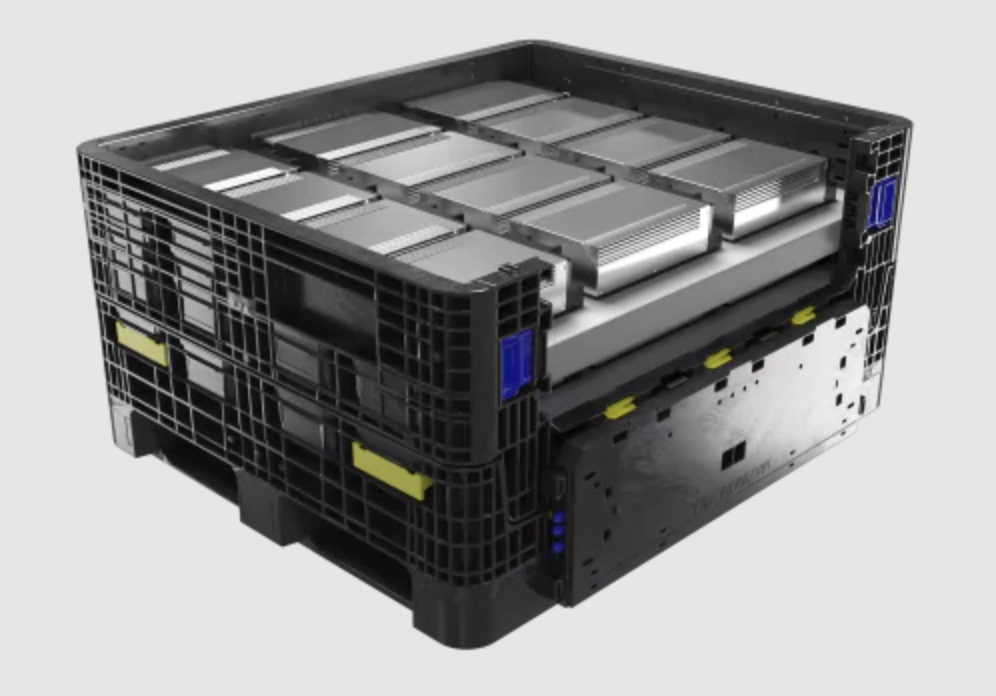 Bring batteries safely from A to B
Packaging for battery transport must comply with both strict official regulations and individual customer requirements. Companies demand UN-certified, but also product-specific and automation-friendly packaging. The batteries must also be protected from external influences such as impacts during transport.
Hemming: "The task of the packaging industry is to protect the product from the environment and the environment from the product."
Certified plastic load carriers for safe transport
Plastic transport packaging solutions meet these requirements due to their robust nature and individually adapted inner packaging. With the IonPak® , ORBIS Europe has designed a hazardous goods container especially for the transport of lithium-ion batteries. The transport of other solid dangerous goods such as airbags or seat belt tensioners is also possible. The IonPak® is approved for the transport of solid dangerous goods (packing group II) and UN-certified (UN4H2 / UN50H). It consists of a robust large load carrier with European standard dimensions (1200 x 800 / 1200 x 1000 / 1600 x 1200 mm) and inner packaging optimized for hazardous goods - for example made of EPP.
Act ecologically and economically
"For the most part, disposable hazardous goods packaging is still used for the transport of batteries and other hazardous goods and disposed of after a single use. That has to change," says Hemming.
The reusable packaging solutions from ORBIS consist of a high proportion of recyclate, with a recycling rate of the raw materials of 100 percent. Already during production, more than 60 kilograms of CO 2 are saved per large load carrier. Although e-cars consume less CO 2 when in use than vehicles with combustion engines, emissions during production are almost 80 percent higher.
"It is all the more important to make production and supply chains as sustainable as possible," Hemming continues.
This article was originally published by ORBIS.