Four Corners Gin: A true taste of America
Supplier News
Four Corners Gin is a unique gin that celebrates the essence of America through its unique blend of botanicals sourced from right across the United States. It took a year to find the perfect botanicals that could represent the vast and diverse landscapes of America and almost another year to perfect the recipe. The result is a gin that pays homage to America's stunning landscapes and iconic regions. It encapsulates the great American road trip in a bottle.
Unlike most American gins that either draw from a specific region or incorporate foreign botanicals, Four Corners Gin is a celebration of the wealth of botanicals found in America. The continent's unparalleled geographical diversity provides everything needed to craft what Four Corners believes is the world's finest gin.
Recognising the significance of visual appeal in the world of spirits, the creators of Four Corners Gin aimed to fuse two iconic American styles into their packaging: the elegance of the Art Deco era, which pioneered cocktail culture, and the classic soda shop seltzer bottle. This blend resulted in a striking blue-hued bottle adorned with a bold off-centred X decal, vividly narrating their unique story.
Berlin Packaging played an essential role in creating the aesthetically beautiful and technically sound bottle that was competitively priced. They provided the added benefit of having a complete packaging solution and a local manager who was a direct point of contact. The team at Berlin suggested a Vinolok Deco glass closure, which complemented the bottle design perfectly. Both the decoration, decal, and closure achieved the standout factor that was intended on the shelf.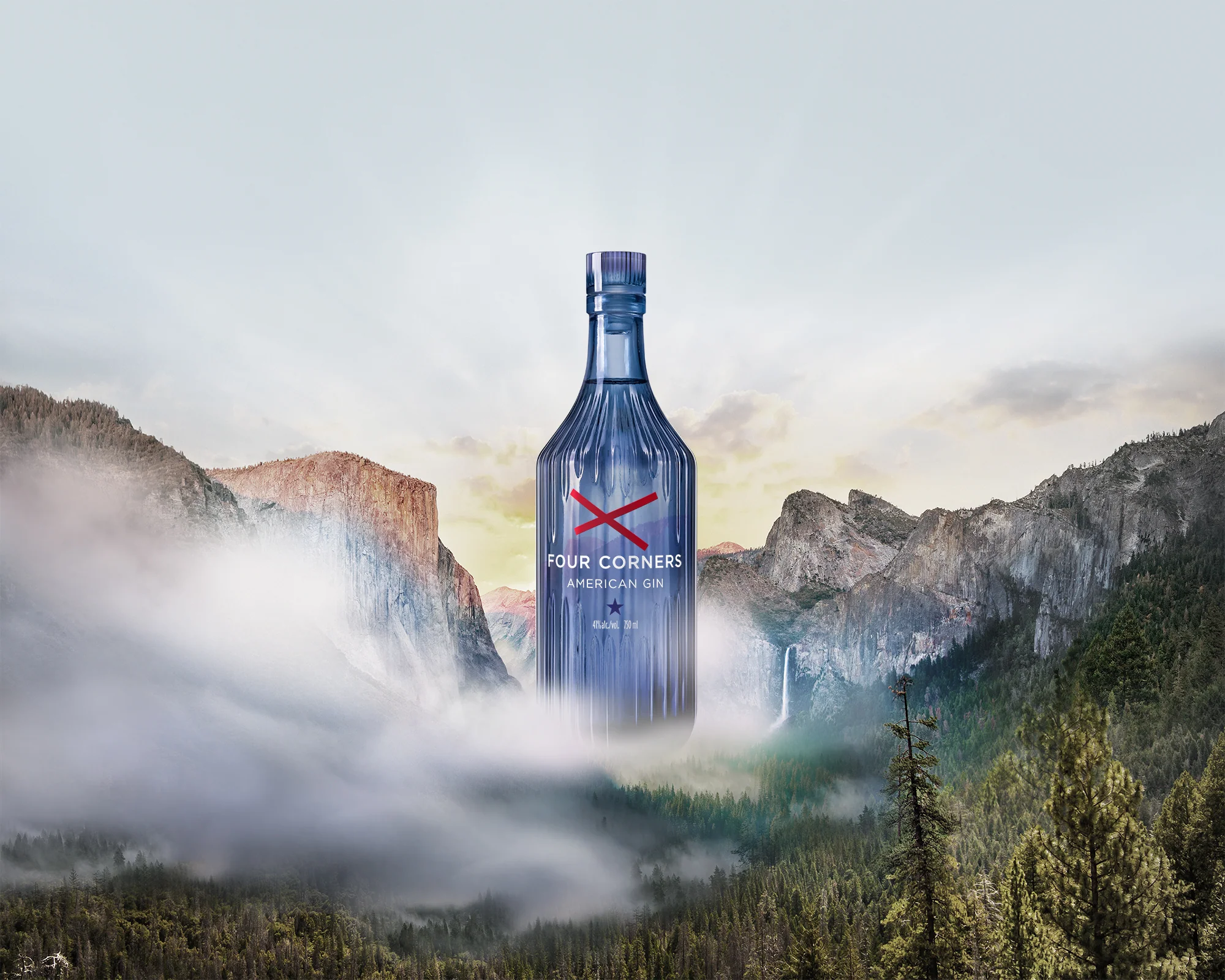 The ultimate goal was to create an aesthetically beautiful bottle that would captivate consumers. With Berlin Packaging's assistance, this goal was unequivocally achieved. The feedback from consumers, media, content creators and trade has been overwhelmingly positive. The bottle's design has encouraged active reuse as a water decanter, flower vase, candle or diffuser holder.
The entire packaging, including the Vinolok closure, is recyclable, aligning with their commitment to sustainability. Looking ahead Four Corners Gin continues to collaborate with Berlin Packaging to enhance its sustainability efforts. They are exploring the incorporation of recycled glass into production and reducing the bottle's weight.
In summary, Four Corners Gin is a testament to the diverse beauty of America, encapsulating it in a visually striking and environmentally responsible package, thanks to the partnership with Berlin Packaging. This gin is more than just a beverage; it's a symbol of innovation, craftsmanship, and a true taste of America.