Luxe Pack 2023: Berlin Packaging sustainability round table
Supplier News
Berlin Packaging has organised the 'Shaping the future of sustainable packaging' roundtable event, offering stakeholders the chance to debate sustainability in the packaging world of today and tomorrow.

As part of Luxe Pack 2023, Berlin Packaging invited Quantis, an environmental consulting company, and partners Rituals, Argotier and Tapì Group to discuss the future of sustainable packaging, focusing on issues such as emerging consumer trends, the latest regulations, the role of eco-design, and the power of collaboration.
Dario Bassetti, chief marketing officer of Berlin Packaging EMEA, said: Sustainability is crucial for the future of people and the planet, and packaging plays a crucial role in this process. We are aware that only through dialogue with all the stakeholders, first and foremost our customers and suppliers, can we overcome the current challenges together, which involve consumers becoming increasingly demanding on sustainability issues.
Berlin explained that the environmental impact of packaging varies greatly by sector. In the production of packaged foods, for example, far more emissions are generated than those of the packaging. However, the use of cosmetics and personal care products by consumers is said to be responsible for generating the most emissions – as much as 40%, compared to the sourcing of raw materials (about 10%) and packaging (20%).
Marcial Vargas, global lead science & innovation at Quantis, said: Even though manufacturers, retailers, and regulators are aware of the need for greater sustainability, to date there is no global agreement on values and measures. In addition, given also the lack of consistent priorities, it is up to the individual brands to determine their own timelines and actions.
Berlin added that focusing on 'lighter and optimised' products, where possible recycled and recyclable, designing systems that involve the value chain to introduce reusable and refillable solutions, and launching 'innovative' circular materials, has already achieved 'significant' results. In its first Sustainability Report, Berlin highlighted that in 2022 it enabled its customers to eliminate over 2,000 metric tons of greenhouse gas emissions and conducted 120 Life-Cycle Assessments.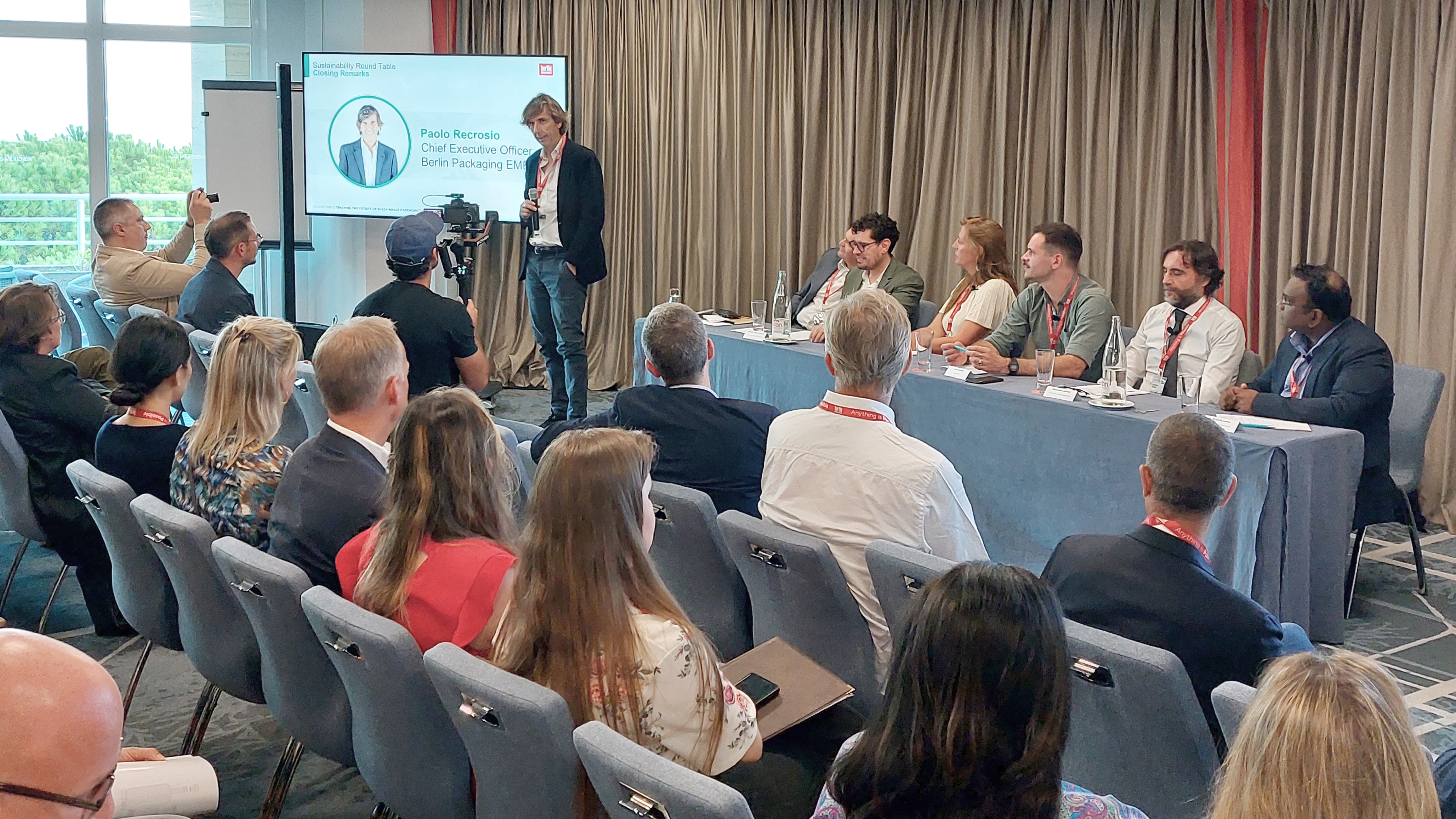 Over the past year, the company has aligned its ESG commitments with globally recognised metrics, adhering to the United Nations Global Compact and setting emissions reduction targets in line with the Science Based Targets Initiative (SBTi).
Berlin Packaging aims to make a 25% reduction in direct and indirect CO2 emissions generated by the company and emissions related to the value chain by 2030, monitoring energy consumption and implementing specific initiatives to reduce emissions and transition to renewable energy sources.
The firm is also committed to offering customers a range of fully recyclable products and continuing to develop products with a reduced environmental impact.
The company also announced it has obtained the LEED Gold certification for the new EMEA HQ in Milan, converting a former warehouse and using technologies that enable energy savings.
Furthermore, Berlin Packaging has received the EcoVadis Silver rating, an internationally recognised platform that evaluates sustainability, ethical practices, and social responsibility.